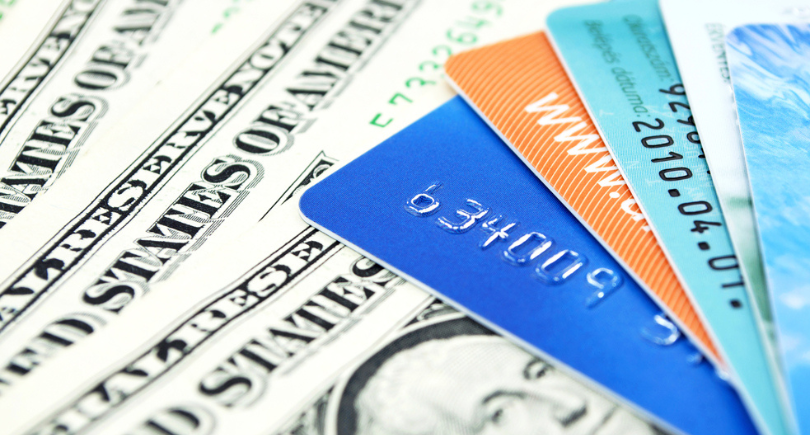 There are credit card holders who find it maddening to determine what type of credit card rewards will provide the best value. Is it financially smarter to take those rewards and turn them into points, which you can then redeem for, say, gift cards? Or are you better off using the rewards as travel miles and going somewhere exotic or finally visiting your cousin in Fresno? Or should you just get the cash?
While the potential to earn rewards on your credit card purchases sounds terrific, and it can be, you should probably hold off on applying for a rewards credit card if you typically carry a balance from month to month. Why? Because the interest rate you'll pay on that revolving debt is going to be higher than the rate at which you earn rewards on purchases. In other words, yes, you might earn rewards if your credit card is weighed down with revolving debt, but you won't be able to say that your credit cards are saving you money until you're in the habit of paying off what you owe every month. And, in fact, you'll probably lose money.
And why is that? Because rewards credit cards typically have higher interest rates attached to them than credit cards without rewards. Why? Banks subsidize the cost of your rewards by charging higher finance charges and annual fees than no-frills cards. Rewards credit cards are best used to cover reimbursed company expenses or routine household bills that you'd pay with cash. You don't want to buy, say, a refrigerator with a rewards credit card and pay it back over five months (but, by all means, if you can pay for that refrigerator in the billing cycle then buy it on the credit card and enjoy those rewards). In other words, if you do make a practice of carrying some revolving debt, hopefully it's with a no-frills card versus a rewards one. Or, if you need some extra time to pay off a purchase interest free, consider a credit card offering 0% intro APR.
It's also important to remember that rewards credit cards are, in the end, about saving money. In other words, don't get so caught up in the excitement of landing points or miles or getting cash back that you make frivolous purchases and unnecessarily spend money.
Types of rewards credit cards
So you probably know the differences between a cash-back credit card and a travel rewards card, but this can get tricky when you start talking about the words used to describe each of these cards. The reality is, some cash-back credit cards allow you to accumulate rewards as "points" even though it's technically a cash-back card; additionally, some travel rewards cards allow you to accumulate "points" or "miles" that are redeemable for different types of travel purchases or even as cash back (just often at a lower redemption value than you get for redeeming your rewards for travel).
What we're saying is that the specific value of cash back, miles and points is further complicated by the differences in what issuers choose to call their rewards. The bottom line is that you need a good understanding of what each type of reward offers regardless of what those rewards are called.
So let's do a quick recap:
Cash-back credit cards
This is pretty much what you would expect from a credit card that promises cash back. You have a credit card that gives you a cash rebate on your charges – typically 1% or 2% of whatever you buy, and sometimes you may even get up to 6% on specific purchases. Keep in mind that this may accumulate in your rewards account as "points" that you could redeem for gift cards or other merchandise, but the points you earn are equal to a percentage of your purchases. This is the case for a card like CardNamediscontinued with which you earn either 1% or 5% back on your purchase depending on what it is, but that percentage accumulates as Chase Ultimate Rewards points, which can be redeemed for numerous things besides cash back, including on travel. Information related to Chase Freedom FlexSM has been collected independently by CardRatings and was neither reviewed nor provided by the card issuer
For other cards, the cash back you earn is only ever presented to you as a cash back amount that you can then claim/redeem.
When you do redeem, you can put that cash in your bank account or keep it on your credit card to go toward more purchases – or redeem the cash for gift cards or merchandise.
➤ SEE MORE:How do cash back credit cards work?
There are different kinds of cash-back credit cards. For instance, you may apply for a card that offers more cash back in certain categories or categories that change periodically, or you may want a cash-back credit card that just offers the same cash back no matter what you spend money on.
So if you're going to really get value from a cash-back credit card, think about how you spend your money. If you tend to buy a little of everything and don't feel you go overboard on any certain type of purchase, you may want a straight-forward cash back credit card, but if you drive a lot and always feel like the owner of your gas station probably has a speedboat that you've paid for, you may want to apply for a card that offers a higher percentage of cash back on gas purchases.
Travel rewards credit cards
In the case of travel rewards credit cards you rack up points or miles every time you make a purchase. So maybe for every $1 you spend, you'd get a mile. Or you might get two miles for every $1 spent when booking flights with a specific airline. Eventually, you'll have a ton of miles, hopefully, which you'll then redeem for airline tickets or perhaps hotel rooms, cruises, rental cars and more. Again, it doesn't matter as much whether these rewards are called miles or points; what matters is how much they're worth given your redemption options. Many cards also include special travel discounts, use of airport lounges, companion tickets and other perks, such as trip cancellation insurance, trip delay reimbursement and lost luggage reimbursement.
In other words, manage your travel rewards credit card right, and you could get a heavily discounted or free trip with some added perks thrown in.
And as you can probably guess – if you barely ever travel, this is not the type of credit card for you.
Like cash-back credit cards, not all travel rewards credit cards are alike. So you can't assume that because one travel rewards credit card works in a certain way, that they all do.
Some travel rewards credit cards have blackout dates, where you can't redeem miles for airline tickets, and with others, you may find that the rewards points expire if you don't use them quickly enough. Or you may only be able to redeem your rewards with a particular airline or hotel as compared to other cards that basically allow you to redeem rewards for any travel purchase regardless the vendor.
So basically the rule of thumb when you apply for any credit card is that when you find one that you're really interested in and scrutinize the fine print so you don't have any unpleasant surprises later.
➤ SEE MORE:How to choose a travel credit card
Points credit cards
In many ways, these credit cards are a hybrid of a travel credit card and a cash-back credit card. Generally, for every $1 you spend you get a point or points – and then you can redeem those points for cash, travel or merchandise or maybe an experience, like concert tickets, or gift cards. As you've noticed from our above discussion, "points" turn up with both cash back and travel rewards cards. They are also the most common rewards version for store credit cards like those that allow you to accumulate points with each $1 you spend at the given merchant and then reward you with a discount coupon or gift certificate for that store or retailer.
Sometimes the rules for rewards cards in particular can get a bit hard to follow, if you're only sort of paying attention. You may later discover that you didn't earn your full rewards because you didn't spend a certain amount of money during the last year (certainly true of store cards that often require you to spend X amount of dollars in a year in order to earn a reward certificate).
Or you may come to realize that if you spend more than a certain amount in a specific time frame, like per quarter or per year, you're limited on how many points you'll get. Or you may think you're really doing great, getting three points for every $1 on gas, but then later you realize the categories have changed, and instead of three points for every $1 on gas, you're getting one – but now you're getting three points on every $1 on restaurants, and, gee, it's just too bad that you recently decided to save money and dine in more often.
So if you really want to use a rewards credit card to its full benefit, you'll need to get familiar with how the rewards work – and stay familiar, because the rules often change from quarter-to-quarter.
➤ FURTHER READING:Guide to credit card rewards: Points, miles, vs. cash back
How much are your rewards worth?
Depending on your card's rewards-earning structure and what you redeem your rewards for, the value of your rewards will vary with credit cards earning points or miles. Cash back cards, on the other hand, are more straight forward. If you earn 2% cash back on your purchases, and you spend $3,000 a month with your card, and you then redeem your rewards for cash back, you can expect to earn $60 in rewards that month. It's simple math.
Miles and points aren't always the same value as cash. That is, you could get 3% cash back on Credit Card A for, say, $1,000 worth of purchases. So you now have $30 in cash. But with Credit Card B, you may get 300 points for spending a $1,000, and that doesn't necessarily mean you have $300. In fact, you almost certainly don't. Those points might be worth a penny per point, which is fairly typical and which would mean you have $3.
But don't let the penny example scare you away from points. Let's go with a completely hypothetical situation and say that you have 10,000 points that you've collected from a credit card, and your credit card will let you stay at your favorite hotel for 10,000 points a night. You might be able to trade in your points for cash, and if each point is worth a penny, you would get $100. But maybe it costs $200 to spend a night at your favorite hotel. You'd be better off – at least, if you want a free night at a hotel – to use those 10,000 points to go toward spending a night at the hotel.
Similar scenarios can happen with flights. You may find that you've got 25,000 miles, and that that's enough to get a flight anywhere in the United States. Or you could redeem those miles for cash, and if it's a penny per mile, that's $250. Well, if your flight is more than $250 – a pretty good chance these days – it's far smarter to redeem those miles for your free flight. On the other hand, if you've found a really cheap flight to a city you need to visit, and it's only $79, then you are better off redeeming your miles for cash.
➤ SEE MORE:Should you save credit card rewards?
Bottom line, know yourself
Really, if you know yourself at all, you probably know what type of rewards you want.
If you don't travel much, as noted earlier, don't peruse travel rewards credit cards; look at a cash-back credit card or a rewards credit card instead.
If you hate figuring out things like points, you never clip coupons, and you're not someone who hunts for deals, you probably should just get a cash-back credit card. You'll likely save money, and you'll probably enjoy yourself a lot more.
And if you love getting a great deal and enjoy the thrill of the hunt and feel like you're pretty organized, a rewards credit card that pays in points could be a great idea. So problem solved.