At CardRatings.com we are dedicated to providing the most up-to-date news and trends within the credit card space. Since we first pioneered the concept of online credit card reviews in 1998, our team of financial experts has provided comprehensive and unbiased credit card reviews for more than 150 cards in order to help everyday cardholders feel more confident about their card choices.
In addition to credit card reviews, our learning center offers a number of other tools and financial resources such as monthly payment and credit card payoff calculators, credit card reward program guides, and our popular "best of" pages which feature our editors' top picks for any given credit card category alongside real cardholder rankings.
Why you can trust CardRatings
Consumer advocate Curtis Arnold started CardRatings in 1998 as a first-of-its-kind website dedicated to unbiased credit card ratings and reviews. His goal: To help everyday consumers make the right choices when it comes to their credit cards and personal finances. Throughout the past 25 years, CardRatings' guiding goal hasn't changed, but our expertise and passion have grown. Today, CardRatings offers consumers credit card reviews, ratings, tools and educational resources expertly curated and fact-checked so you can make informed decisions when it comes to your cards and finances.
The following guidelines are intended to maintain the editorial integrity and independence of CardRatings.com especially as it pertains to providing users with accurate, unbiased credit card ratings, reviews and information.
Guidelines for editors
Outside of compliance, no advertiser information should ever be shared with our team of editors.
The editorial team is not to consult the marketing team when selecting a card or cards for the purpose of
rating, reviewing or inclusion in editorial features such as editor's picks or best in category.
Advertiser relationships and compensation must never influence ratings, reviews, or selection of cards to be
featured in editorial content.
Any guidance to writers related to specific cards must be solely based on editorial opinion.
The marketing team is not permitted to review or revise content prior to publishing.
The difference between editorial content and advertising must be clearly stated
Meet our editor

CardRatings.com PR Contact Information:
Contact Name: Charlene Arsenault
Contact Phone: 650-578-6845
Contact Email: pr@cardratings.com
Guidelines for writers
Our editors work closely with other industry experts in order to bring the most diverse and unbiased content available to CardRatings.com readers.
We have historically hired professionally trained writers who have a strong background, in many cases spanning decades, covering personal finance and other credit-related fields. The work of our freelancers is frequently published by reputable news sources including Fox Business, MSN Money, NPR, CNBC, ABC News, the Washington Post and Chicago Tribune. We impose standards to hire similarly qualified writers.
When producing content for our site, our freelance writers must follow the following guidelines:
With editorial content, it is important to always remain objective, check facts and ensure accuracy. When writing reviews and other editorial content, writers must thoroughly research applicable card offers in order to provide an honest, unbiased, comprehensive guide to the readers.
Writers must not take suggestions from anyone outside of QuinStreet's editorial team unless they are interviewing an outside professional and the outside expert is properly cited to include professional credentials, as applicable. Writers are responsible for researching and properly vetting potential sources for all articles to ensure content remains objective and informative.
CardRatings.com Expert Advisors
In addition to working with a team of finance freelancers, CardRatings.com works alongside a number of columnists and media partners in order to bring unique perspective and additional expert support to our site.
The CardRatings editorial team regularly updates articles, tools, research and analysis to provide the highest-quality information to consumers. In the course of this work, we seek advice and comments from outside experts.
1. Panelist interviews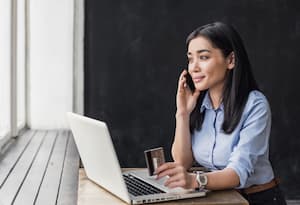 Editors ask expert panelists questions to enhance new or existing content and publish their commentary throughout the website.
2. Panelist content reviews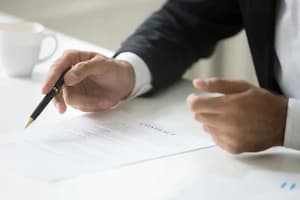 Panelists review drafts of content under development and offer suggestions on where and how the material can be enhanced.
3. Other expert interviews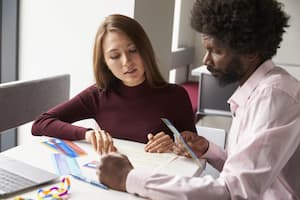 The editorial team conducts interviews of industry experts and professors, as needed, to develop the strongest possible reports.
Ranking methodology
For more than 10 years we've brought our readers a curated list of the best credit cards of the year based on our analysis of the fine print, fees, perks and comparisons to similar cards. In many cases, the winners are cards that partner with CardRatings, but in some cases, they are not, and you won't be able to apply for the card directly from this site.
We survey more than 1,700 cardholders across 77 individual cards annually to obtain customer feedback on the most popular cards on our site – a tradition we started for our 2020 editor's picks. That means that readers get the expert analysis they need as well as scores from actual cardholders.
CardRatings.com history
CardRatings.com is a for-profit organization devoted to educating consumers about credit cards, founded in August,1998 in Little Rock, Ark. Our website was founded in response to a growing national backlash against credit card debt. Curtis Arnold, CardRatings' founder and a nationally recognized consumer advocate, knows firsthand the devastating financial effect of credit card debt. Curtis struggled with credit card debt for several years during and after his graduate studies in business at the University of Texas at Dallas. At one point, he had more than $40,000 in card debt.
We pioneered the concept of offering online ratings of credit cards in the year of our founding. We are devoted to being the leading source of objective credit card rating information and are, in fact , the most comprehensive source for card data. We currently offer consumer information regarding approximately 500 unique credit card offerings, including a searchable database.
We offer consumer reviews of cards written by consumers throughout the country. We do not know of any other organization that offers more consumer reviews of credit cards . Disclosing such information often helps consumers find more attractive credit cards and, in turn, helps them lower their credit card debt. Another added benefit is that such disclosures encourage stronger competition among credit card issuers.
Since our founding we have expanded our role and online offerings to include more than just credit card reviews. For example, we also provide ratings of credit cards that are consumer friendly in terms of rebates and rewards. Such cards are generally geared toward consumers who do not typically carry balances (i.e. consumers who pay off their cards each month). We have also started to recognize credit card issuers who have highly rated cards by creating and a rewarding a "Top Rated Card" award seal .
Another example of our expanded role is our initiation of a community outreach program. We are pleased to actively participate in financial education efforts by being a national partner of the Jump$tart Coalition for Financial Literacy. Jump$tart is a non-profit organization that seeks to improve the personal financial literacy of young adults (K-12 and college students). CardRatings' founder, Curtis Arnold, is co-chair of the Arkansas chapter of Jump$tart.
We are proud of our accomplishments and owe all of our success to consumers like you. Our website has quickly become one of the most popular sources of consumer credit information. In fact, we are now the most comprehensive free source for comparing credit card offers; additionally, CardRatings features content from some of the top financial personalities across the web.
Millions of consumers are exposed to our site each year and we are regularly featured by respected national media outlets such as The Wall Street Journal, Good Morning America, The Today Show on NBC, PBS, and The New York Times.