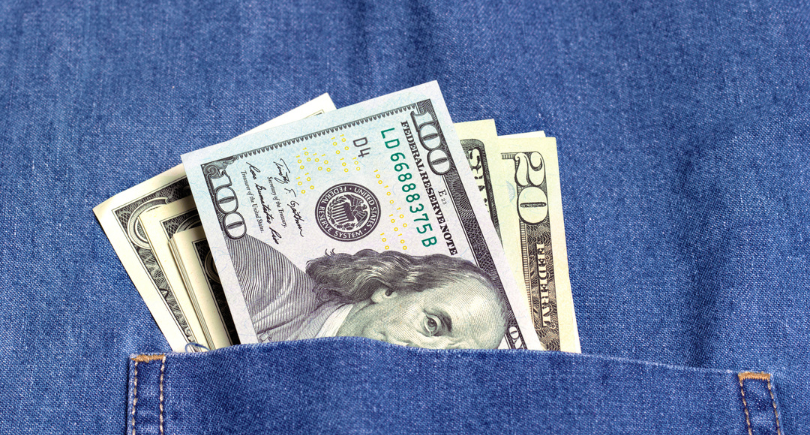 When it comes to credit card rewards, you can take two approaches to redemption. The first is to "earn and burn" rewards by redeeming points and miles as soon as possible. The other is to save rewards for future use as needed.
Proponents of earning and burning rewards point out that they have subjective values that can change at any time. The flight that costs 35,000 miles today could require 50,000 miles tomorrow. Devaluation can occur at any time and with little to no notice so it's best to redeem rewards as quickly as possible, according to this theory.
While there is some merit to this argument, we don't think people should feel rushed to redeem rewards. If you earn rewards in the form of cash back or a statement credit, there is no harm in redeeming whenever you need the extra cash flow; however, saving points and miles can be a smart strategy to ensure you are able to take advantage of travel opportunities as they arise rather than shoehorning a less than ideal trip into your schedule.
Given the current COVID-19 pandemic, you might have little choice but to save rewards right now anyway. Even if you feel ready to travel, many countries are closed to American visitors and destinations within the U.S. may not be open or have limited capacity.
However, if you're going to save your credit card rewards, you need to know if and when they expire and how to stop that from happening. Fortunately, we have this information and more for you below.
Do credit card points expire?
Points awarded through credit card rewards programs typically don't expire so long as your account is open and in good standing. These programs include the following:
The Wells Fargo Go Far® Rewards program is the exception, and points expire at the end of the 60th month after you earn them. So you can't save rewards from this program beyond that point.
While the points for most programs don't expire, they can be forfeited if you fail to follow the program terms. For example, some programs forfeit points if you make a late payment or fraudulent activity is discovered on your account.
Do airline miles expire?
Most domestic airline loyalty programs award points or miles that never expire. However, there are exceptions.
Here's a brief overview of major U.S. airline programs:
| | |
| --- | --- |
| Airline Loyalty Program | When Points Expire |
| AAdvantage® (American Airlines) | 18 months after last account activity (miles expiration currently paused until December 31, 2020) |
| MileagePlus (United Airlines) | Points never expire |
| SkyMiles® (Delta Air Lines) | Points never expire |
| Rapid Rewards® (Southwest Airlines) | Points never expire |
| TrueBlue (JetBlue) | Points never expire |
| Mileage Plan (Alaska Airlines) | Account will expire and miles deleted after two years without any activity |
| HawaiianMiles (Hawaiian Airlines) | 18 months after last account activity (miles expiration currently paused until December 31, 2020) |
Points for hotel loyalty programs, on the other hand, often do have expiration dates. Below is a look at the point expiration policies for some major hotel brands:
| | |
| --- | --- |
| Hotel Loyalty Program | When Points Expire |
| Hilton Honors | 15 months after last eligible activity (points expiration is currently paused until December 31, 2020) |
| Marriott Bonvoy™ | 24 months after last qualifying activity (points expiration is currently paused until February 1, 2021) |
| World of Hyatt | Points do not expire but are forfeited after 24 months of account inactivity (point forfeiture is currently paused until December 31, 2020) |
| IHG® Rewards Club | Points for elite members never expire; Points for club members expire after 12 months of inactivity (points expiration is currently paused until December 31, 2020) |
As you can see from this chart, all programs with points that expire have made adjustments to account for the current pandemic. In most cases, points will no longer expire this year. If your points already expired earlier in the year, some programs are reinstating them upon request.
Most co-branded credit cards earn points or miles for an airline or hotel loyalty program rather than that of the credit card issuer. For example, you won't earn Membership Rewards® points with the CardName discontinued (All information about the Hilton Honors Surpass Card has been collected independently by Cardratings). This card awards Hilton Honors points instead. To avoid any surprises, be sure to understand how a card earns points before applying.
How to keep your rewards from expiring
In most rewards programs, you won't have to worry about points expiring so long as your account is active. You don't have to be traveling to keep an active account either. Depending on the program, you may be able to keep your rewards from expiring in one of the following ways:
Earning miles or points through travel or credit card purchases
Purchasing miles or points
Redeeming rewards for travel, merchandise or cash back
Donating rewards to a charity
Transferring points to a partnering loyalty program
Qualifying activities can vary by program though. For example, combining points with another member keeps World of Hyatt accounts active. However, gifting or transferring points to another member is not a qualifying activity for the Marriott Bonvoy™ program.
One of the easiest ways to keep an account active is to use a co-branded credit card. There are rewards credit cards for practically every major loyalty program, and these cards typically earn points with every purchase. That makes it a simple way to quickly accumulate points for future use while ensuring your account remains active.
Redeeming credit card rewards during a pandemic
Since travel isn't an option for many people right now, some credit card rewards programs are offering new ways to redeem miles and points during the current COVID-19 pandemic.
For instance, Chase has a Pay Yourself Back tool that allows cardholders to use their points to "erase" eligible purchases in a variety of categories depending on your card. You can learn more in our Guide to Chase Pay Yourself Back.
Capital One has made a similar change to their program. Now through the end of the year, Venture® and VentureOne® miles can be redeemed for restaurant delivery, takeout and streaming services. Cardholders simply need to apply points within 90 days after making the purchase.
Citi and Discover have likewise expanded the redemption options for their points and miles programs. Citi ThankYou® points can now be applied toward a minimum payment while Discover it Miles can be redeemed for cash. Meanwhile, American Express is matching point donations to Feeding America, up to a total $1 million.
As with most other aspects of life, the pandemic is changing how we earn and redeem credit card rewards. While an argument can be made for redeeming points and miles quickly, don't be afraid to save them for a trip after the pandemic passes. Just be sure to keep your account active while you wait.