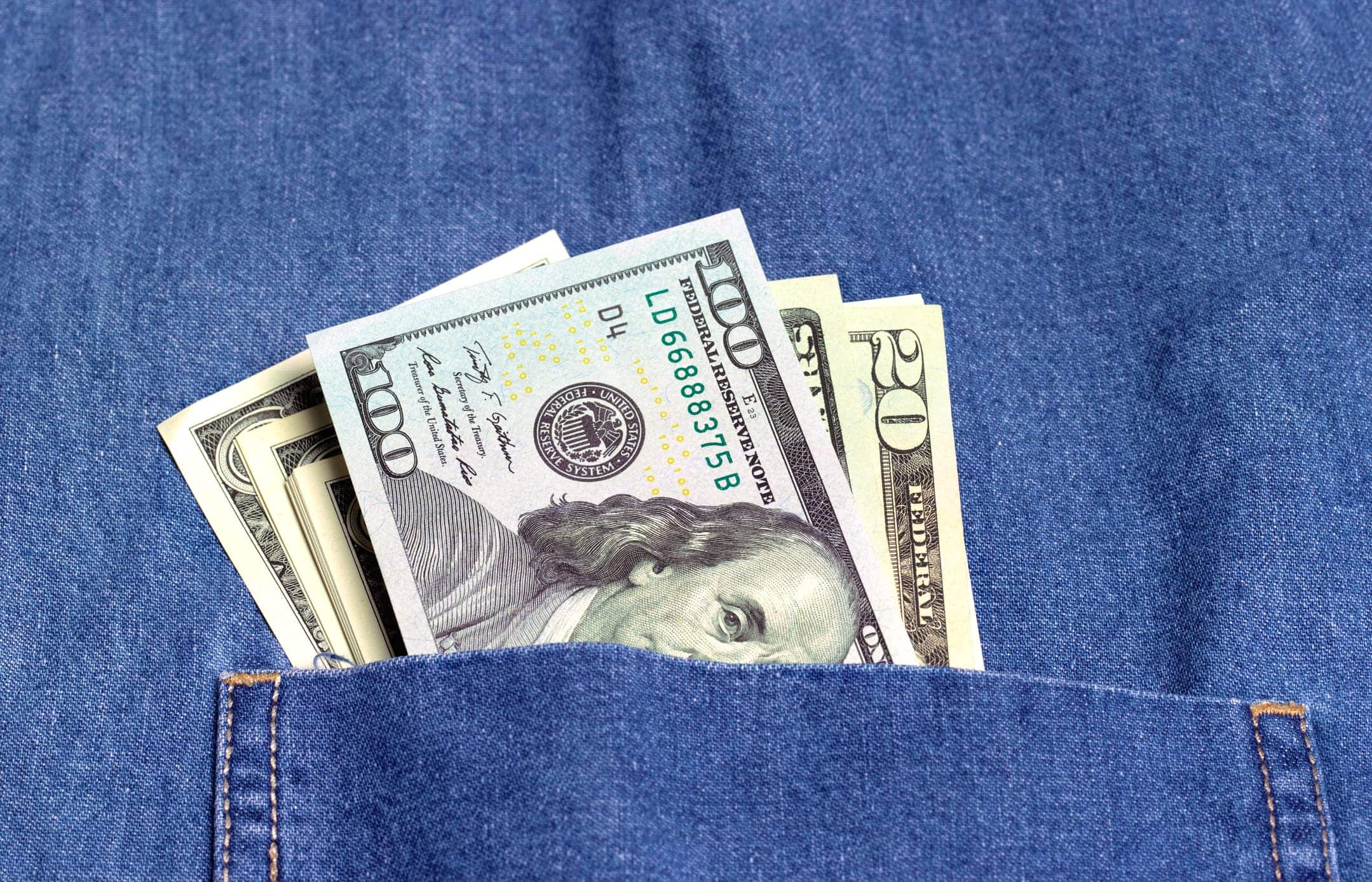 When it comes to credit card rewards, consumers can take two approaches to redemption. The first is to "earn and burn" rewards by redeeming points and miles as soon as possible. The other is to save rewards for future use as needed.
Proponents of earning and burning rewards point out that they have subjective values that can change at any time. The flight that costs 35,000 miles today could require 50,000 miles tomorrow. Devaluation can occur at any time and with little to no notice so it's best to redeem rewards as quickly as possible, according to this theory.
While there is some merit to this argument, we don't think card users should feel rushed to redeem rewards. If you earn rewards in the form of cash back or a statement credit, there is no harm in redeeming whenever you need the extra cash flow.
➤ LEARN MORE:How I chose my latest credit card
However, saving points and miles can be a smart strategy to ensure you are able to take advantage of travel opportunities as they arise rather than shoehorning a less-than-ideal trip into your schedule.
If you're going to save your credit card rewards, you need to know if and when rewards from each program expire and how to stop that from happening. Fortunately, we have this information and more for you below.
Do credit card points expire?
Points awarded through credit card rewards programs typically don't expire so long as your account is open and in good standing. Some of the most widely popular programs include the following:
While the points for most programs don't expire, they can be forfeited under certain circumstances. For example, some programs forfeit points if you make a late payment or the bank detects activity that violates your card's terms and conditions. In nearly every case, you'll lost your rewards if you close the card.
Additionally, if you return items for which you earned rewards, expect to see those rewards subtracted from your account.
Do airline miles expire?
Most domestic airline loyalty programs award points or miles that never expire. However, there are exceptions.
Here's a brief overview of major U.S. airline programs, with a couple of popular British-based carriers added for good measure:
AAdvantage (American Airlines)
24 months after last account activity. Expiration doesn't apply to AAdvantage members under the age or 21 or to AAdvantage credit cardholders)
MileagePlus (United Airlines)
SkyMiles (Delta Air Lines)
Rapid Rewards (Southwest Airlines)
Mileage Plan (Alaska Airlines)
Miles do not expire; however, Alaska Airlines will deactivate your account after two years of inactivity. You can reativate the account and reinstate the miles with a call to customer service. After three years with no activity, the account will be closed with no option for reactivation and your will forfeit your miles
HawaiianMiles (Hawaiian Airlines)
Virgin points (Virgin Atlantic)
36 months after last account activity
Points for hotel loyalty programs, on the other hand, often do have expiration dates. Below is a look at the point expiration policies for some major hotel brands:
After 24 months consecutive inactivity
After 24 months consecutive inactivity (account will be closed after 5 years of inactivity)
Points do not expire but are forfeited after 24 months of account inactivity
Points for elite members never expire; Points for club members expire after 12 months of inactivity
Points expire after 18 months of inactivity and four months after being earned regardless of activity
Most co-branded credit cards earn points or miles for an airline or hotel loyalty program rather than that of the credit card issuer. For example, you won't earn Membership Rewards® points with the CardName discontinued (All information about the Hilton Honors Surpass Card has been collected independently by Cardratings). This card awards Hilton Honors points instead.
To avoid any surprises, be sure to understand how a card earns points before applying.
How to keep your rewards from expiring
In most rewards programs, you won't have to worry about points expiring so long as your account is active. You don't have to be traveling to keep an active account either. Depending on the program, you may be able to keep your rewards from expiring in one of the following ways:
Earning miles or points through travel or credit card purchases
Purchasing miles or points
Redeeming rewards for travel, merchandise or cash back
Donating rewards to a charity
Transferring points to a partnering loyalty program
BONUS TIP!

Consider linking your non-co-branded card to a dining rewards program for yet another opportunity to show account activity.
Qualifying activities can vary by program though. For example, combining points with another member keeps World of Hyatt accounts active; however, gifting or transferring points to another member is not a qualifying activity for the Marriott Bonvoy program.
One of the easiest ways to keep an account active is to use a co-branded credit card. There are rewards credit cards for practically every major loyalty program, and these cards typically earn points with every purchase. That makes it a simple way to quickly accumulate points for future use while ensuring your account remains active.
How do you know when to use travel rewards?
There is surely no one-size-fits-all way to decide how or when to use travel rewards. One person's long planned trip to Paris is another person's weekend in Ashville, N.C. to see the Biltmore House.
Here are a few ways to approach travel miles that will help you think of uses in addition to the trip of a lifetime.
Is there an emergency that travel rewards can make easier to deal with? The world is a big places and things sometimes happen far from home that require you to be somewhere else in a hurry. Having a bank of travel rewards can help take the stress off that last-minute emergency trip.
Would rewards allow you to do something you want/need to do even if it isn't a super impressive redemption? Sometimes it isn't an emergency, it's just an inconvenience. Or maybe spending the money would feel like a waste. Use those rewards points to see your in-laws out past East Cowlick or spend a weekend with old classmates in your hometown.
"I need/want to close this card, but don't want the points to go to waste." The easy solution here is to use or transfer the points. With AAdvantage, for instance, you can use miles to upgrade, redeem for a car rental, or donate your miles. Marriot Bonvoy allows customers to transfer their hotel points to a few dozen partner airlines. Check your card's fine print for the option that best meets your goals.
And, of course, there's the trip-of-a-lifetime for which many people plan for years. Utilizing an airline card combined with a hotel card can reduce the overall cost of your trip by thousands of dollars when you redeem the points.
To find out more about card reward programs, check out CardRatings comparison articles on the best travel rewards cards, the best airline rewards cards, and the best hotel rewards cards.
How do I know when to redeem cash-back rewards?
Redeeming cash-back rewards typically involves far less planning than redeeming travel rewards. That's because, in general, cash-back rewards have a fixed value of one point equals $.01. That means 10,000 points will be worth $100.
Do keep in mind the following:
Is there a minimum number of points required for a redemption. Some programs won't let you redeem cash back until you reach a certain threshold, such as having at least 1,000 points.
Can you redeem for any amount or only in certain chunks? You may need to redeem in increments of 5,000 points or something similar. For example, if you have 29,900 points, you may not be able to redeem for $299; instead, you would redeem 25,000 points for $250.
Is there a benefit to redeeming for statement credit vs. a check or direct deposit? Make sure the value is the same regardless of how you redeem your cash back. Though rare, it does happen that rewards are worth more or less if you redeem them for statement credit instead of a direct deposit.
Whether you are an "earn and burn" or "save and plan" user regarding rewards points, just remember to treat your rewards as rewards. Use them in a way that brings you joy or meets a need so that program has value for your life.