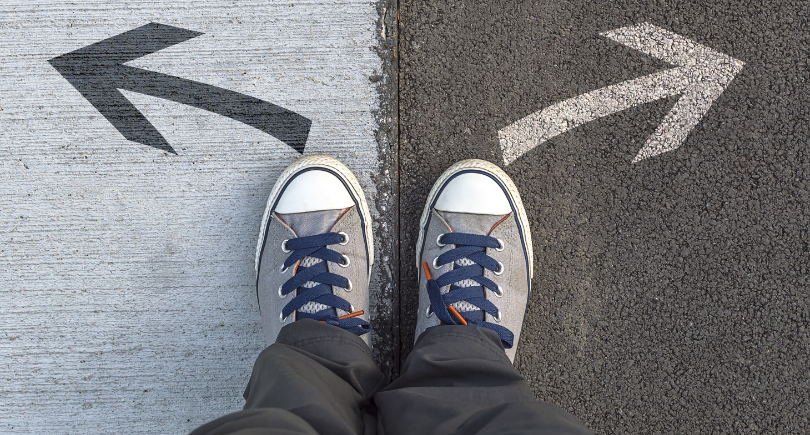 When I was younger – back when the sky was in black and white and charging dinner involved carbon paper slips and a card processing machine that sounded like a transmission seizing up – no one talked about using credit cards strategically to help you reach financial goals. Thinking about credit cards fell into two broad camps: Those who loved them and those who hated them.
In 1986, when Sears launched the Discover card with 1% cash back, it started a reward trend that has only gotten better for card users. Now you can get hotel points, airline points, merchant points, deals for transferring your balance from one card to another, welcome bonuses and more.
For the fiscally aware, financially informed consumer, getting and using credit cards wisely can contribute significantly to an overall savvy household financial plan.
My wife and I recently decided to get another credit card. We knew we wanted to start on CardRatings.com for some ideas, but here's more details on the the thought process we used to decide which card to get.
Points or cash back?
For several years, we have charged 90% of our ongoing expenses on an airline rewards card in order to bank the rewards toward a future trip. At the time, we were in the middle of paying medical bills, so this strategy seemed like a "gimme." I applied for the airline card right in the app and received immediate approval. As planned, we met the signup bonus spending requirement in about half the allowed time and all the promised points landed in our account.
Fast forward to a few months ago when I pulled up my Hilton Honors app to check how close (or far) we were from being able to book a free night somewhere. On the opening screen was an offer for a credit card with the promise of 120,000 or so points for charging a certain amount over the course of the first few months after being approved.
And with that, the hotel points card joined my airline points card as the way we'd hoped to partially fund a trip to the Pacific Northwest. We haven't taken that hoped-for trip yet, but we were able to use some of the points to book a night last fall for an out-of-state trip.
Seattle soon, though! Or maybe Portland.
What about a cash-back card?
So we have the hotel and airline rewards plan in place, but our circumstances have changed so that a lengthy vacation trip is not in our immediate future. Instead, we wanted a card that would help our cash flow. We really needed cash-back now rather than travel points later. If I could find a card with a "signup bonus" that would be gravy.
So, I began researching options right here at CardRatings. It only took a few minutes to select a card that met our criteria: CardNamediscontinued.
With a $200 signup bonus after spending $500 in the first three months and between 1-5% cash back on purchases, CardName is helping our cash flow right now. (Information related to Chase Freedom FlexSM has been collected independently by CardRatings and was neither reviewed nor provided by the card issuer)
The cash-back features includes 5% categories that rotate quarterly. For instance, in Q1 2023, in addition to 3% cash back for spending at restaurants and drugstores and 5% on travel purchased through the Chase Ultimate Rewards portal, we get 5% cash back for spending at gyms, grocery stores and Target stores (up to $1,500 in combined spending in that quarter). The categories will change next quarter, but there will likely still be a way for us to max out the rewards there.
BONUS TIP!

Always check your card's quarterly bonus structure as many of them – include CardName – are not automatic. You have to activate the bonus (in your account online or via the app) to take advantage of it.
When you've earned cash back, you can choose between getting a statement credit or a check; we always opt for the former. It's easier and quicker. You can also bank those rewards. Officially, they accumulate as Chase Ultimate Rewards points even though they're called "cash back." That means you can combine them with points earned with other cards in the Chase Ultimate Rewards universe.
➤ EXPLORE MORE:Guide to Chase Ultimate Rewards
For great options on signup bonuses, checkout CardRatings' Best Credit Card Signup Bonuses.
When you need to pause those interest rates
At the same time my wife and I were searching for the best cash-back card, a family member was looking for a 0% balance transfer offer to get some relief from the interest building on one card's balance. A lengthy period of under-employment had pushed the balance high enough that paying it down effectively was going to be a challenge.
I sent her to CardRatings, too.
If you are looking for balance transfer offers, this is a great time! Because the pandemic stifled the travel industry for many months, card issuers amped up offers on other kinds of reward cards. Nowadays, there are excellent balance transfer offers available. Our family member decided on the CardNamediscontinued.
CardName offers 1% on each purchase then another 1% when you make at least the minimum payment due each month. But the big draw was the 18-months zero-interest balance transfer offer (after the intro period ends a RegAPR APR applies). Saving $50 a month interest was a huge factor in making the decision. Remember to account for the balance transfer fee: BalanceTransferFees Still, the one-time fee is still likely less than paying interest long term.
➤ ESTIMATE YOUR SAVINGS:Balance transfer calculator
One note: Please read the offer details carefully as some issuers distinguish between "billing cycles" and months in their offers. Don't get caught one payment short. Also, remember that if you don't pay off the balance in full by the end of the promotional cycle, you could owe interest for the full balance transfer.
What to expect next
So, you were approved for a new card that suits your financial plan. What happens next?
Like the old days, you will get a physical card in the mail, usually within about 10 business days. Unlike the old days, most/many/some card issuers provide a way to start using your card immediately via a temporary number or digital wallets.
Before our physical cards arrived, I was able to use the Chase app to activate the card. Activating the card in the app made it immediately usable digitally for online purchases and payments.
If you pay via Apple Pay or Google Pay, you might be able to add your card to your phone's digital wallet. Apple's wallet, for instance, allows manual information entry as well as scanning the physical card. As long as you have the card number, CVC number, and expiration date, you can add the card to your wallet and use it before the physical card arrives.
By the time our first bill came due, we had already passed the minimum amount to get the bonus. We applied the full $200 to the balance. This greatly helped our cashflow, which was our specific goal.
If you are completing a balance transfer to your new card, you can follow the instructions included when the card is issued to start that process. You don't have to wait for the physical card to arrive. In fact, many cards include the option to transfer a balance as part of the application or immediately after approval.
If you are transferring a full balance, remember to make at least minimum payment on the old card until the transfer is confirmed or else you could be penalized for a late or missed payment. It could take a week or more for the transfer to complete.
The bottom line is there is a card offer out there for just about any financial need. The key is to do your research and choose the one that best fits your lifestyle, budget and financial goals.