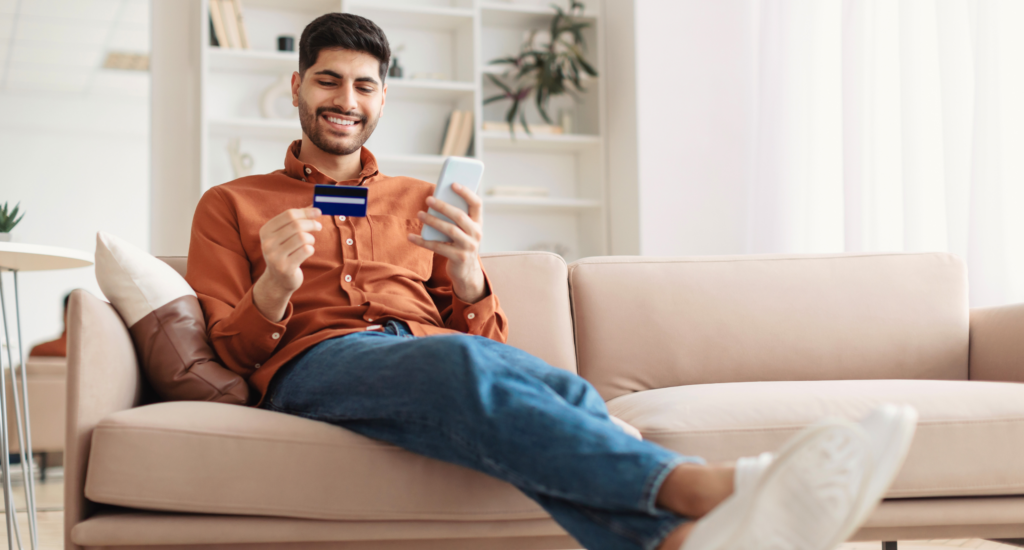 For many people, the whole point of using a credit card is to earn rewards. Those rewards may come in the form of cash back, points or miles, and welcome bonuses alone can be worth hundreds of dollars.
When it comes time to redeem rewards, you have many options. Even cash-back credit cards offer multiple ways to receive the money you've earned.
Here's a closer look at how to redeem credit card rewards.
How to redeem cash back
Cash back seems like a straightforward reward, and compared to points and miles, it is. Most credit card companies provide a combination of the following options to redeem cash back:
Statement credit
Check
Pre-paid card
Electronic deposit
Shopping credit
Within the rewards sections of your online account, you can find the redemption options available to you.
Statement credits will automatically apply your cash back to your card's balance while electronic deposits will transfer the money to a bank account of your choice. Both can usually be completed within a few days. However, if you choose to have a paper check or pre-paid card mailed to you, be prepared to wait as long as two weeks or more to receive your cash back.
Some cards allow accountholders to use their cash back to shop at partnering websites. For instance, both American Express and Discover allow cash back to be used during checkout at Amazon. Meanwhile, Capital One allows rewards to be used to make purchases through PayPal.
Typically, cash back is redeemed dollar-for-dollar across all the above methods. That means you'll get the same value for your rewards regardless of how you access it. Many people find that statement credits are most convenient, though, and some cards will allow you to schedule automatic redemptions each month.
How to redeem credit card points and miles
When it comes to redeeming points and miles, there is significantly more variation in redemption options. What's more, since these rewards don't have a fixed value, some types of redemption are better than others.
Merchandise
Some credit card companies and their partnering programs have online shopping portals that allow cardholders to use their points or miles for purchases.
For instance, if you have the CardName, which earns MileagePlus miles, you can use those miles to shop at MileagePlusAwards.com. There, you can buy a variety of goods such as an Amazon Echo Show 15 with remote for 41,200 miles or a Cuisinart Core 7-cup food processor for 19,200 miles. (Redemption value accurate at the time of publishing.)
Generally, redeeming for merchandise provides the lowest value possible for points or miles. In most cases, you are better off using one of the redemption options below.
Gift cards
If you don't want to use your points to purchase a specific item, you can use them for a gift card to a favorite retailer.
At Chase, points redeemed for gift cards have a value of one cent apiece. Cardholders can log into the Chase Ultimate Rewards website to browse the available cards, which come from brands such as Target, Starbucks and Nordstrom. Both physical and digital cards are offered with digital cards sent instantly and physical cards arriving in about a week.
Capital One and U.S. Bank are other examples of card issuers that allow points or miles to be redeemed for gift cards.
Cash back
Redeeming points or miles for cash back usually results in the same value as gift card redemptions, and one cent per point or mile seems to be the norm nowadays.
Cash back redemptions can take the form of statement credits or automatic transfers to your bank account. Chase allows customers to pay themselves back by wiping out specific charges on their statement, and Wells Fargo allows ATM withdrawals of cash rewards for those who have one of the bank's ATM cards.
Transfers
One nice benefit of credit card rewards is the ability to transfer points or miles to another program. Rather than locking yourself into earning rewards for one airline or hotel, you can use a program such as Amex Membership Rewards or Chase Ultimate Rewards to earn points that can be transferred to a specific program when you are ready to redeem.
Points and miles often transfer on a one-to-one basis. That means that if you have 1,000 credit card rewards points, then you will receive 1,000 points or miles when you make a transfer to a partnering program.
However, there are exceptions. For example, one American Express Membership rewards point can be transferred for two Hilton Honors points. And you'll need three Membership Rewards points to receive two KrisFlyer Miles from Singapore Airlines.
Point and mile transfers can typically be initiated from the rewards section of your card's online account. Depending on the program, transfers could be completed in minutes or days.
➤ LEARN MORE:Can you transfer airline miles between loyalty programs?
Travel
Redeeming your points or miles for travel usually provides the best value. A prime example of this can be seen with the CardName which provides 50% more value to points redeemed for travel through Chase Ultimate Rewards.
Typically, redeeming points or miles for travel involves booking directly through a card's travel portal. These portals are offered by American Express, Chase, Citi, Capital One and Bank of America. Within them, you can use your points to reserve flights, hotel rooms, car rentals and even cruises.
Some card issuers offer other travel redemption options as well. Notably, cardholders of eligible Capital One cards can use their miles to wipe out any travel-related expense from the previous 90 days.
When should I redeem my credit cards rewards?
While everyone wants to maximize the value of their rewards, it would be a mistake to hoard your points and miles. These rewards don't have a fixed value, and they aren't likely to be worth more in the future. On the contrary, a travel reservation that costs 50,000 points now could cost 60,000 points next year.
When the opportunity to redeem your points or miles presents itself, don't be afraid to use them. Saving them for a rainy day could backfire.
Cash back rewards have a fixed value so waiting to redeem isn't usually a problem, so long as your cash back never expires. Some people like to wait until they have a significant amount before redeeming while others are happy to cash out as soon as they can.
Now that you know how to redeem credit card rewards, take a moment to see which of the best rewards credit cards is right for you.