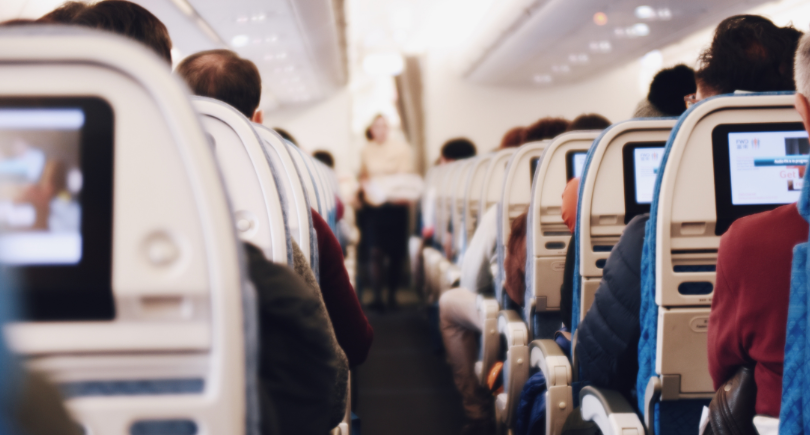 Congratulations: you have accumulated a large amount of rewards on your travel credit cards! Now you want to use them the right way. When you do, you can not only book flights – which can save you a lot of money – but you can also enjoy a wide range of benefits from airline loyalty programs. In some cases, you can transfer or combine the miles you've earned to loyalty programs, too.
Here's what you need to know about reward miles and loyalty programs, and what you can and cannot do when transferring miles between programs.
What are the different ways to earn airline miles?
Airlines reward their customers with miles when they do business with their company. You can earn these miles a couple of ways.
You can earn miles by booking your tickets directly with airlines. Almost all have free frequent flyer (loyalty) programs. When you enroll, you can rack up miles based on either the distance you travel or the amount of money you pay for your airfare. For example, if you are a regular JetBlue passenger, you may want to sign up for their TrueBlue rewards program which enables you to earn TrueBlue points, with 1.5 cents earned per mile traveled, every time you book a flight.
You can also earn airline miles with the right credit card. Every time you use a credit card that rewards travel purchases, you can earn miles (or in some cases, points) that you can redeem for future flights.
What are airline credit cards?
Airline credit cards are focused on providing rewards for air travel. Usually, these cards are a partnership between a card issuer, and a select airline. For example, United Airlines partners with Chase to offer such accounts as the CardName and United CardName which both offer bonus rewards on United purchases. Another example is American Express, who has partnered with Delta to offer cards such as the CardName discontinued and the CardName discontinued. American Express is a CardRatings advertiser.
Each time you make a charge with one of these co-branded cards, you will earn rewards in the form of miles. In general, you will earn more miles when you purchase flights at the affiliated airlines verses in other categories, such as supermarkets or gas stations. The CardName, for example, offers 4X miles per dollar spent on United purchases, and a lower rewards rate for purchases in other categories.
These co-branded credit cards often come with other travel perks as well, such as a free checked bags, discounts on inflight purchases and preferred boarding privileges.
What are general purpose travel credit cards?
There are other travel credit cards that are not co-branded, but still allow you to earn miles (or points) on travel purchases. These credit card issuers usually have their own travel portals too, with which you can book flights and other travel arrangements.
For example, American Express offers several travel credit cards. When you have enough points or miles, you can book your flight directly through the company's membership rewards program. Alternatively, you can transfer your points to American Express's partner airlines – such as Aer Lingus, Hawaiian Airlines, and Emirates – and book through those company's systems.
Credit cards designed for travelers also often have additional travel perks, such as trip insurance, airport lounge access, travel credits and more.
What are airline loyalty programs?
Loyalty programs, also called frequent flyer programs, are rewards programs offered by airlines which reward customers who are loyal to their brand. One reason airlines and credit card companies offer rewards in the form of miles or points is because it inspires customers and cardholders to continue to do business with them. Loyalty programs, therefore, are sponsored by companies that want you to keep using their product or service.
You can redeem the rewards you've amassed to book more travel with those airlines, get seat upgrades, have free entry into select airport lounges, check your bags at no cost and more.
These loyalty programs can be very effective, because when faced with a decision between multiple airlines, you just may decide to fly with the one that rewards you the most. When using a credit card that offers the most miles for the items you're purchasing, you're more apt to pull it out when you need something. Both parties get something out of the deal. You get the benefits, the company retains your business.
Can you transfer a co-branded credit card's miles to a different airline?
If you have a credit card that is co-branded with an airline but want to book a ticket for a destination that the company does not fly to, not a problem. Most likely you have an option to transfer those miles and use them with partner airlines.
U.S. legacy airlines are part of a group consisting of many other airlines, both domestic and international. For example, United airlines is connected to Star Alliance, American Airlines is connected to OneWorld, and Delta is connected to SkyTeam.
Therefore, if you have an American Airlines credit card (associated with Citi), you have the option to use the miles that you accumulated to book flights with not only American Airlines but with over a dozen other airlines in the alliance, including Alaska Airlines, British Airways, Cathay Pacific, and Qatar.
What you can't do is use the miles from that credit card for a non-partner airline. So if you want the full breath of airlines open to you for mile redemption, you may want to have a credit card with each of the three major alliances.
Can you combine miles from different cards?
If you have multiple travel credit cards with the same credit card issuer, you can usually merge your rewards into one.
For example, let's say you have two credit cards with Capital One – a CardName with 50,000 accumulated miles and a CardName card with 70,000 miles. You can transfer your miles between the accounts with the "move rewards" feature on the issuer's website. Once you do, you will have a total of 120,000 miles to redeem for travel.
The ability to combine miles between different credit card companies does not exist, though. So if you have rewards on credit cards issued by Bank of America, Chase and Discover and would love to gather them all on one card so you can book a first-class flight from Pittsburgh to Paris, you're out of luck.
How do you transfer airline miles to travel partners?
You can purchase flights with the rewards you have accumulated, either through the credit card's travel portal, such as Chase's Ultimate Rewards program, or by transferring the miles to the airline's loyalty (frequent flyer) program.
To book through the airline's frequent flyer program, log into your credit card issuer's website and connect your rewards account to the airline's loyalty program. You should then see an option that allows you to transfer your miles to the travel partners that you linked. In general, the rewards transfer over at a 1:1 ratio, and you will usually have to transfer them in minimum increments of a thousand miles.
After you've moved your miles over, log into your credit card account and find the place where you can redeem rewards through the airline's frequent flyer program. It should be obvious, but in case it's not contact the issuer and ask for assistance.
Does it make sense to transfer miles to a loyalty program?
Booking flights via an airline's loyalty program can be a financially sound decision. Each program is different, but you may be able to get more bang from your travel buck when transferring your rewards in this way.
Be aware, though, that when you transfer your points to a partnering airline, you can't get them back or re-transfer them later. For this reason it is important to be sure that you want to fly with that airline before you take that action.
Another consideration is that it can be easier to book your travel arrangements with the miles you earned straight from the credit card company's travel portal. When you do, you can see exactly how much the flight costs if you were to pay in cash versus trading in your miles. And if you're short a number of miles necessary for the flight you want, you can usually purchase extra.
The bottom line: accumulate the most miles without going into debt
Getting free flights by redeeming your miles is a smart economic decision, but the value of those rewards will decline if you overcharge and get into debt that sticks with you for longer than a month.
As tempting as it is to charge as much as you can to bulk up your pool of miles, resist. It's almost always best to use your credit card only when you know that you can and will pay the entire amount of the bill by the due date. Unless that card has a 0% APR introductory rate, the balance that you revolve to the next month will increase with the added financing fees – and the value of your miles will take a nosedive, whether you transfer them to an airline loyalty program or not.