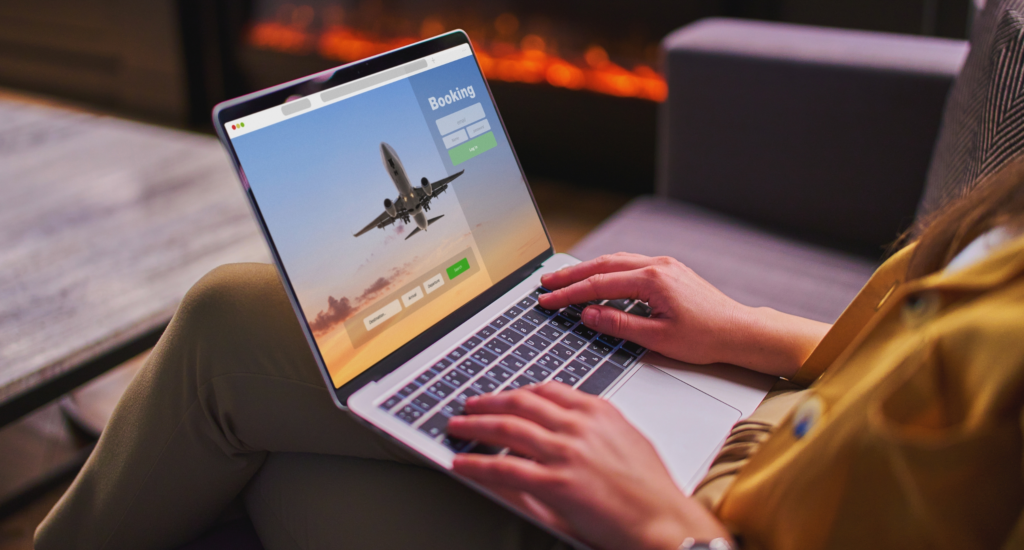 When it comes time to book a flight, hotel room or rental car, many people power up a comparison website such as Expedia or Kayak. Others may go directly to their favorite brand's website and make a reservation there. Either way, they may be missing out on a lucrative way to book travel.
Credit card travel portals offer a convenient way to redeem points or miles, compare prices and earn extra rewards. If you aren't already logging into your credit card's travel portal, keep reading to learn more about why this should be your first stop when booking your next vacation.
Basics of credit card portals
Credit card portals are websites maintained by card issuers. Some companies have shopping portals which provide additional points or miles for those who make a purchase from partnering retailers. However, here, we are talking about travel portals. These are websites that allow cardholders to book flights, hotels, rental cars and more.
The following major credit card travel programs offer portals.
Amex Membership Rewards
American Express cardholders have access to Amex Travel which can be used to book the following:
Flights
Hotels
Cars
Cruises
Any cardholder can access the portal to book travel, but the real benefit is for those with a card that awards Membership Rewards points. These include the CardName discontinued and CardName discontinued. American Express is a CardRatings advertiser.
Membership Rewards points can be redeemed for travel within the portal, and certain cards offer bonus points for reservations made there. For instance, Gold Card members receive 3X the points per dollar on flights booked with airlines or via AmexTravel.com.
➤ LEARN MORE:Guide to American Express Membership Rewards
Chase Ultimate Rewards
Popular cards such as the CardName and CardName offer Ultimate Rewards points which can be redeemed for travel in the Chase travel portal. Cardholders also receive extra value for their points when redeeming for travel through the portal.
Options within the Chase travel portal include the following:
Hotels
Flights
Cars
Activities
Cruises
CardName cardholders receive 25% more value from their points when redeemed for travel in the portal. Meanwhile, CardName boosts the value of points by 50% for these redemptions.
➤ LEARN MORE:Guide to Chase Ultimate Rewards points
Capital One Travel
Capital One Travel offers a host of perks such as price drop, price match and price freeze features. The portal also uses technology to predict when flight prices will be lowest. To use Capital One Travel, you'll need to have an account in one of these card families:
Venture
QuickSilver
Savor
Spark Miles or Spark Cash
Journey
Capital One Walmart Rewards
Certain cards – such as the CardName – offer bonus points for booking travel through the portal. Cardholders can also redeem their miles for the free travel.
Currently, flights, hotels and car rentals are available through Capital One Travel.
➤ LEARN MORE:Guide to Capital One Miles
Citi ThankYou Rewards
Often overlooked, the Citi Travel℠ portal upped its game earlier this year. Citi partnered with Rocket Travel, and the new portal is branded Citi Travel with Booking.com. Reviewers give the portal high marks for usability and affordable travel options.
To access the Citi Travel℠ portal, you'll need to have a card that awards ThankYou® Points, such as the CardName or the CardName. (Citi is a CardRatings advertiser.) Then, you'll be able to book the following:
Flights
Hotels
Car rentals
Attractions
In addition to booking travel with points, you can also earn bonus points for using eligible cards to pay for travel on the portal. For instance, for a limited time, the CardName is offering earn 10X ThankYou® Points per dollar spent on hotels, car rentals and attractions (excluding air travel) booked through the Citi Travel℠ portal through June 30, 2024.
➤ LEARN MORE:Guide to Citi ThankYou® Points
Bank of America Travel Rewards
The Bank of America Travel Center is probably the least known of the travel portals, and that may be because access is limited to accountholders of only a few cards such as the CardName or CardName.
Within the travel portal, cardholders can redeem their points for the following:
Flights
Hotels
Car rentals
In some cases, cardholders may be eligible for special discounts when booking through the Bank of America Travel Center. A 20% discount on airfare booked through the portal is one benefit of the Bank of America® Premium Rewards® Elite Credit Card.
Benefits of booking through a credit card travel portal
The benefits of booking travel through a credit card portal vary depending on the portal you use. However, these are a few of the reasons why you should consider this option.
Enhanced value on redemptions
As mentioned above, credit card points or miles can be more valuable if redeemed for travel through a portal.
CardName and CardName are two examples of this benefit. Cardholders get 25% and 50% more value, respectively, when redeeming their points in the portal.
Bonus points on eligible bookings
If you use your card to pay for travel, rather than redeeming points, some cards will award bonus points.
American Express offers 5X Membership Rewards points for flights booked directly with airlines or with American Express Travel up to $500,000 on these purchases per calendar year, as well as 5X Membership Rewards points on prepaid hotels booked on amextravel.com with the CardName. Gold Card members receive 3X the points per dollar on flights booked with airlines or via AmexTravel.com.
A similar perk is also available to some Capital One customers. The Venture X card, for example, awards 10X miles for hotels and car rentals booked through Capital One Travel.
Access to statement credits
Some credit cards come with statement credits for travel, but they can only be redeemed if you book through the carrier's travel portal.
For example, the $300 travel credit offered Capital One Venture X cardholders only applies to travel purchased through Capital One Travel. Similarly, the Amex Platinum Card offers a hotel credit up to $200 back in statement credit each year when you use your card for prepaid bookings with American Express Travel at Fine Hotels + Resorts or The Hotel Collection (requires a two-night minimum stay) properties. (Terms apply. Enrollment may be required.)
Option to pool points from multiple cards
It's not uncommon for people to have multiple credit cards from the same issuer. If you have more than one card that earns rewards such as Chase Ultimate Rewards points or American Express Membership Rewards points, a travel portal can make it easy to pool and redeem those points in the same place.
➤ LEARN MORE:Can you have two credit cards from the same company or bank?
When you shouldn't use a credit card travel portal
Of course, there are times when it may not be in your best interest to book travel through a credit card portal. Here's why this option may not be right for all bookings.
Better value from other loyalty programs
In some cases, you could get better value by booking direct through another loyalty program. This may be especially true for airfare. According to one analysis by price-alert service Going, using frequent flyer miles often provides better value than booking with points through a portal.
The good news is that many credit card rewards programs partner with airline loyalty programs so you can easily convert points into miles. Before booking a flight, do a little research to determine whether transferring points to a partner or booking through the portal is best.
Access to elite perks
Having elite status with hotels can provide a bevy of benefits including early check-in, late checkout and complimentary upgrades. However, to get some of these perks, you may have to book directly with the hotel. Using a third-party site, such as a travel portal, may mean you miss out.
On the flip side, some travel portals have incentives that could make it worthwhile to book a hotel room through them. Amex Travel, for example, offers special access and rates for select hotels through its Fine Hotels + Resorts program.
Choices may be limited
A final drawback of travel portals is that your choices may be limited. Only certain hotels, airlines and car rental companies partner with portals, and it's possible that your preferred brands are not available. For instance, Southwest Airlines has historically not been available to those booking through travel portals.
What is the best credit card travel portal?
American Express Membership Rewards and Chase Ultimate Rewards have long been considered the heavy-hitters among travel rewards programs, but in recent years, the Capital One travel portal and Citi Travel℠ portal have made waves for providing good value and a good user experience.
As with credit cards themselves, there is no single best credit card travel portal. All have valuable benefits, but only if you use them. The next time you need to book a vacation, make sure your card's travel portal is your first stop.