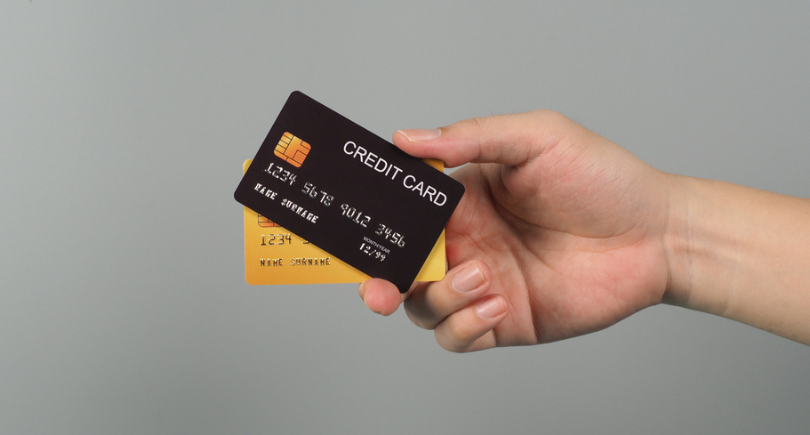 Yes, you can have more than one card from a single company or bank; however, the extra account carries both pros and cons.
A few situations could warrant opening a second (or third) credit card with the same bank. For instance, you may have started a relationship with your bank at a time when you only qualified for a high APR, no-frills card. Years of on-time payments can earn you an invitation for a rewards credit card offer or for an account with a higher credit limit.
Likewise, your current bank may now offer an account with features and benefits that didn't exist when you signed up for your current card. In many cases, under federal rules your bank can't just change the terms of your existing account — you'll need to get approved for an entirely new account first.
Key takeaways
Yes, it is possible to have multiple cards with a single bank
Pro: Having multiple cards from the same bank could mean higher rewards value or faster rewards earning
Pro: Banks might issue a second card without conducting a hard credit pull, helping maintain your credit score
Con: Some banks only allow you to earn bonus rewards on a certain number of its cards within a certain timeframe
Con: A problem with one card on your account could impact other accounts at that institution
Is it good to have multiple credit cards from the same bank?
It can be, but that's a more complicated question than it seems. It's one of those scenarios where you want to make sure that having multiple credit cards makes sense for you, and that you have a reason for having several from the same bank. After all, what if you get two or three credit cards with Bank A when Bank B actually has better rewards, or a rewards program more in line with how you spend money?
You really want to research what credit cards are out there before you embrace the idea of having multiple credit cards at one bank.
But some of the reasons cardholders like having multiple credit cards from one bank include:
You may be able to pool your rewards. After all, you can't move your Citibank points to an American Express card. Just to go with a hypothetical, if you have one credit card with 20,000 points, you may be able to move them over to another credit card with the same bank that also has 20,000 points, and suddenly you've got 40,000 points in one rewards pot. Perhaps you'll be able to redeem them for something really extraordinary as opposed to redeeming the points on two different credit cards for something ordinary. Pooling rewards is actually one of the best reasons to have more than one card with a single bank and we talk more about it below.
You don't have to learn the rules of two different banks. Each credit card issuer is a little different with its quirks or simply navigating the website. You might like the simplicity of just going with one credit card issuer – and having multiple credit cards with the one bank – as opposed to remembering that American Express, Citibank and Chase, for instance, all have different rules for redeeming rewards, not to mention separate logins to remember.
You'll build up a stronger relationship with the bank. No, it's not likely a bank executive will be inviting you and your family down to their backyard swimming pool for a summer barbecue. But some banks really encourage customer loyalty. Bank of America, for instance, has its Preferred Rewards program through which qualifying customers can earn 25%-75% more rewards on multiple credit cards as well as additional perks with the bank. Becoming a Preferred Rewards client is dependent on your total deposits across your various Bank of America deposit and/or Merrill investment accounts.
Benefits of having multiple credit cards from the same bank: Reward programs
One of the primary benefits of having multiple cards from the same bank is that many issuers have several cards that all function on the same rewards platform, which means that you can have multiple cards all earning the same types of rewards, helping you to cash in on the benefits more quickly. Let's take a look at a few of these platforms…
Chase Ultimate Rewards®
Let's look at the CardNamediscontinued and the CardNamediscontinued credit cards as an example. Neither of these cards charges an annual fee, so there's no cost to holding both. And, since they earn rewards on different categories of spending, it could seriously benefit you to carry both.
The CardName card earns users 5% back on travel through the Ultimate Rewards portal, 3% back at restaurants and drugstores and 1.5% back on everything else while CardName earns 5% back on up to $1,500 in combined purchases each quarter in bonus categories (activation required), 5% on travel through the Ultimate Rewards portal, 3% at restaurants and drugstores, and only 1% back on all other purchases. Since those rotating categories are usually popular expenses like gas, groceries, or Amazon.com purchases, for instance, these two cards can go hand-in-hand as they allow you to maximize on the amount of cash back you can earn. Information related to Chase Freedom FlexSM has been collected independently by CardRatings and was neither reviewed nor provided by the card issuer.
If you're wondering why you'd want to own the CardName credit card while the CardName credit card earns 5% cash back in more categories (those quarterly rotating ones, that is), we've got an answer: because the CardName credit card only earns 1% back on "all other purchases" while the CardName credit card earns a half a percent more – 1.5% on all purchases made. So, if you hold both – which why wouldn't you as neither has an annual fee – you could earn 5% back on quarterly bonus categories plus 1.5% on purchases outside the restaurant, drugstore and Chase travel purchases, instead of just 1% on those purchases or 5% on some things and then 1% on others. In situations like these, if you're willing to strategize a bit, holding two different credit cards from the same issuer can absolutely make sense.
Let's take things one step further and throw a third card into the equation. Though the CardNamediscontinued has a AnnualFees annual fee, it is a great option to add to the mix for anyone who loves to travel. For starters, it has no foreign transaction fees (both the CardName and the CardName have a foreign transaction fee of foreign_fee), and additionally, it offers 60,000 bonus points (worth $750 when redeemed for travel through Chase Ultimate Rewards) for new members who spend $4,000 with the card within the first three months of opening an account. It awards five points for travel purchased through the Ultimate Rewards portal; three points per $1 on dining, select streaming services and online grocery store purchases (excluding Target, Walmart and wholesale clubs); two points on travel; and one point per $1 on other purchases.
The real bonus here of adding a third card from Chase to your wallet, is that Sapphire Preferred points are worth 25% more when redeemed for travel through Chase Ultimate Rewards AND Sapphire cardholders are also eligible to transfer their points to multiple hotel and airline loyalty programs. Because Chase lets you combine all of your points into the account of whichever card makes points the most valuable, if you hold the CardName and/or the CardName credit card alongside the CardName, all of your points could be worth 25% more or be eligible for transfer to loyalty programs like Southwest Rapid Rewards or Marriott Bonvoy.
➤ LEARN MORE:Guide to Chase Ultimate Rewards
Business owners could also consider having more than one card from the same bank. In particular, Chase offers several cards in its Ink family that work together on the Ultimate Rewards system. The CardNamediscontinued and the CardNamediscontinued credit cards, for example, have no annual fees, and each offers a $900 bonus cash back after you spend $6,000 on purchases in the first three months from account opening. The CardName credit card earns 1.5% cash back on all purchases made, and the CardName credit card earns 5% back in select business categories (up to $25,000 combined spending annually), and 1% on all other purchases. In the same way you could use the CardName and the CardName credit cards together to maximize cash back opportunities, business owners could benefit similarly with the CardName and the CardName credit cards.
➤ SEE MORE:Which Chase Ink business credit card is right for you?
And then again, frequent travelers might want to consider adding a even another Chase card to their wallets, such as the CardNamediscontinued credit card, which offers a whopping 100,000 bonus points to new members who spend $8,000 in the first three months of account membership, and 3 points on travel and select business category purchases (then 1 point on all other purchases). Like with the CardName credit card, there is a AnnualFees annual fee, but it's likely that frequent business travelers will quickly earn enough rewards points to cancel this out. Plus, CardName credit card rewards are also worth 25% more when redeemed for travel, again, meaning if you hold this card, all of your Chase Ultimate Rewards points are worth more (when transferred to your CardName account).
As you might have guessed, Chase is a popular example of when holding multiple cards could really come in handy.
American Express Membership Rewards
Many American Express cards, including the CardNamediscontinued and the CardName discontinued earn American Express Membership Rewards points, which can be redeemed towards travel purchases, for gift cards, online shopping and more. The biggest appeal of American Express Membership Rewards points, though, is that they are a really solid value when transferred to partner hotels or airline loyalty programs. Rather than redeeming points at a fixed value (like when redeeming for gift cards or online shopping), by transferring points to a partner hotel or airline, they can be redeemed at set amounts for flights or hotel stays, regardless of the going market rate. With this said, the more American Express credit cards you hold that earn American Express Membership Rewards, the quicker you can redeem your points for "free" travel. (American Express is a CardRatings.com advertiser.)
➤ LEARN MORE:Guide to American Express Membership Rewards points
Similar to the Chase cards discussed above, holding multiple cards with American Express should involve strategic thinking about how you spend money, your budget and where you stand to earn the most rewards.
In the case of American Express, some of the most popular cards don't earn travel rewards at all, but rather earn cash back.
Perhaps your lifestyle and budget are such that you could maximize rewards earning cash-back card like CardNamediscontinued, which earns, among other things, 6% cash back on up to $6,000 spent annually at U.S. supermarkets and 3% at U.S. gas stations. It's possible that you could benefit from holding both an AmEx cash-back card as well as an AmEx Membership Rewards-earning card.
➤ LEARN MORE:Can you transfer airline miles between loyalty programs?
Bank of America
The Bank of America Preferred Rewards program, which can earn 25%-75% more cash back on every purchase made with eligible cards, doesn't necessarily function the same way as some other rewards programs, in that having multiple cards benefits you because you're earning points towards the same rewards program, but instead, it offers the opportunity to have multiple cards that offer top rewards in different categories.
Two cards that pair well when used together, and that both qualify for Bank of America Preferred Rewards, are the CardNamediscontinued and the CardNamediscontinued.
The CardName has no annual fees, and if you've never had the card before, you could be eligible for a $200 online cash rewards bonus after making at least $1,000 in purchases in the first 90 days of opening an account. Like the CardName, it earns users cash back in rotating categories, but the great thing about the CardName is you get to choose which category you earn extra cash back. CardName members earn 3% cash back in the category of your choice – now with expanded categories, automatic 2% at grocery stores and wholesale clubs (up to $2,500 in combined choice category/grocery store/wholesale club quarterly purchases) and unlimited 1% on all other purchases. Newly expanded 3% categories for gas (to now include electric vehicle charging (EVC) stations) and online shopping (to now include cable, streaming, internet and phone services). And since this card is eligible for Bank of America Preferred Rewards, each purchase can earn 25%-75% more cash back.
That means the 3% choice category could go up to 5.25% and the grocery store/wholesale club category up to 3.5%. There are no fees to join or participate in this program. All you need to qualify is an eligible Bank of America personal checking account, and a 3-month average of combined balances of $20,000 or more in qualifying Bank of America banking accounts and/or Merrill accounts.
Offering a bit stronger of a welcome bonus, the CardName could earn 60,000 points for new cardholders who use the card to make at least $4,000 in purchases within the first 90 days of opening an account. This bonus alone is worth $600.
There is an annual fee of AnnualFees, but this card also offers up to $100 in airline incidental charges credits annually and up to $100 for your TSA PreCheck or Global Entry application fee credit every four years, as well as unlimited two points for every $1 spent on travel and dining purchases and unlimited 1.5 points per $1 spent on all other purchases.
Citi ThankYou Rewards Points
As with the Chase Ultimate Rewards and American Express Membership Rewards programs, Citi ThankYou points can also be transferred to loyalty partner programs, which most often are where you'll get the most bang for your buck when it comes to redeeming your points. (Citi is a CardRatings.com advertiser.)
When it comes to holding multiple cards in this case, Citi offers the opportunity to convert some "cash-back" rewards into ThankYou Points, meaning this is an excellent chance to maximize your rewards.
➤ LEARN MORE:Guide to Citi ThankYou Points
Here's how that works:
With the CardNamediscontinued, cardholders earn 2% cash back on all their purchases in the form of 1% when you buy and another 1% when you pay for your purchase. On its own, this is strictly a cash-back card, not a ThankYou Points card. That changes, though. if you also hold a Citi rewards card that does earn ThankYou Points, such as CardNamediscontinued or the CardNamediscontinued.
Cardholders with both a CardName and CardName, for instance, have the option to convert the cash-back earned with the CardName into ThankYou Points for redemption under the umbrella of the CardName. Each $.01 earned with the Double Cash card equals one ThankYou Point; therefore, $20 in cash back with Double Cash equals 2,000 ThankYou Points.
The CardName is among the highest flat-rate cash-back cards out there, and the option to use it as a travel rewards card when combined with ThankYou Points-earning card makes it even better.
Additional benefits of having multiple credit cards from the same bank
While combining points is a nice benefit of having multiple credit cards from the same bank, keep in mind that it isn't the only perk.
For example, opening a second account with the same bank, especially if your issuer offers you a no-annual-fee card, can also help improve your credit score. Banks pay close attention to your credit utilization — the percentage of your available credit that you actually use. If your bank offered you the account without requiring a "hard pull" of your credit report, you'll likely maintain your credit score instead of sustaining a short-term hit tied to a new credit application and you'll decrease your credit utilization thanks to the new line of credit you now have.
Also, having a second card could entitle you to benefits you might not have had access too otherwise, such as airport lounge access, baggage insurance, trip delay reimbursement, etc. Keep in mind though that you can't necessarily double up on perks when opening a second card from the same issuer. Take Wells Fargo for example. Some Wells Fargo credit cards offer cell phone insurance, but just because you hold two credit cards that offer this benefit, doesn't mean that you have double the protection. This perk only applies once.
Should you have more than one credit card?
Whether or not you should have more than one credit card depends on your spending habits. If you pretty much only ever buy one thing with your credit card and your existing card is already rewarding you for that, there may not be much reason for you to carry a second card. However, if you also spend heavily in another category and your card does not offer bonus rewards in that category, it might make sense to add a second card to your wallet – whether it's from the same issuer or not.
Like with anything, though, there are some pros and cons to having more than one credit card. Let's game out some scenarios.
A lot of good things might happen, such as:
You may improve your credit score. As you may know, your credit score is, in significant part, dictated by your credit utilization ratio, sometimes called the credit utilization rate. In a nutshell, that's a term used to describe how much money you're borrowing compared to how much credit you are allowed to borrow. For example, if you have a $5,000 credit limit on one card and you've put $1,000-worth of purchases on that card, you're using 20% of your available credit. Ideally, lenders like it when you borrow no more than 30% of your available credit across all your various cards. Opening an additional card increases your available credit and decreases your utilization percentage.
You may be able to save more money. This is definitely a reason to consider having two or more credit cards. Let's say you have a credit card that you like, and it gives you cash back on the groceries and gas you buy – but you travel abroad a lot and the card charges a 3% foreign transaction fee. Well, if you get a travel rewards card without a foreign transaction fee, you'll save money on your traveling as well as on any purchases you make from home with foreign merchants.
You may be able to borrow more. Simply beyond wanting to be careful with your credit utilization ratio, you may want a higher credit limit than your credit card allows. If you apply for a second credit card, you can eliminate that annoyance.
Of course, with two credit cards, bad things can happen, too, if you aren't careful.
You could max out multiple credit cards. It's bad enough owing a lot of revolving credit on one card, but if you have a lot of revolving credit on two, you probably have a serious debt problem on your hands. Better to put off getting a third credit card unless you apply for one that allows you to transfer the balance and pay a 0% APR for a year or so, while you get your debt problem under control.
You could see your credit score plummet. Again, if you max out everything. If your credit utilization ratio starts looking really shabby that, too, could lower your credit score.
Still, whatever happens if you get two credit cards, good or bad, it's really up to you and simply depends on how you manage your money.
➤ SEE MORE:How many credit cards should you have?
Are there any downsides to having multiple credit cards from the same bank?
Though there are many great benefits of a second account, there are a few drawbacks that should also be considered.
First, you generally won't be able to transfer a balance between credit cards from the same issuer. That could get frustrating if you're stuck with a balance on your original account that you can't surf to your lower APR credit card. If you're dealing with a large balance on an existing account, make it a priority to pay it off before you open a second card, or at least dwindle it down as low as possible first, using a credit card payoff calculator to help keep you on track.
➤ SEE MORE:Best balance transfer credit cards
Also, a problem with one of your accounts could impact all of the accounts at the same institution. For instance, missing a payment with one account could trigger a penalty APR or a reduced credit line on the account in good standing. Likewise, cases of identity theft or card skimming could lock you out of all of your accounts while your bank investigates the issue.
Another thing to keep in mind is how you'll use your card. For example, Discover and American Express are two issuers who aren't widely accepted internationally, so if you travel abroad often, you won't be very well-off with just Discover or American Express credit cards in your wallet.
Finally, the same credit limit increase that helps your overall credit score could scare off lenders concerned about your available unsecured credit. While you still may earn consideration for a mortgage or a home loan, you might want to wait a few months before responding to an instant approval credit card offer from a different bank.
Then of course, like with anything, there are a few restrictions to take into account…
Applying for multiple credit cards restrictions
Sometimes credit card bonus offers seem too good to be true, placing an ever-constant temptation on credit card users to apply for new credit cards left and right. An extra 50,000 points here, $500 there; we get it, it's enticing. However, it's not always quite as simple as that, and this "apply and drop" strategy isn't foreign to banks.
More so than ever banks are cracking down on approvals and/or bonuses for people applying for multiple cards. Sometimes these crackdowns are obvious, but sometimes it takes a little research to find out what the stipulations are.
For example, though it's not officially stated on Chase's website, many people speculate that Chase bank has a "5/24 rule," which makes it difficult to apply and get approved for a new Chase credit card if you've opened five or more personal credit cards, across all banks, within the past 24 months.
Things aren't always this cryptic though. Most often you'll see issuers state pretty clearly that bonus offers are not available to people who have had or applied for a particular card before, usually within the last 24 months. Sometimes it's not just if you've applied for that particular card before though. On the application page for the CardName card, for example, it states below the welcome offer (60,000 bonus points once spending $4,000 within three months of opening an account; plus, for a limited time, earn 10 points per $1 on hotels, car rentals and attractions (excluding air travel) booked via the Citi Travel portal through June 30, 2024.): "Bonus ThankYou® Points are not available if you received a new card member bonus for CardName, CardName or CardName, or if you have closed any of these cards, in the past 24 months."
American Express is another issuer who makes things pretty transparent as they allow you to check your status before even applying for a card. Thanks to a handy tool featured on their website, you can find out whether you're eligible for the bonus or not before a credit inquiry is performed.
With that said, just be sure to check the fine print when applying for a new credit card. Just because you have great credit doesn't mean you'll get approved.
Overall, picking up a second account from the same bank can be useful if you're getting more value than the cost of maintaining the account, but you might also want to consider a secondary credit card from a competing lender as backup in case of an emergency, or to take advantage of additional perks that might not be offered from your current card issuer.