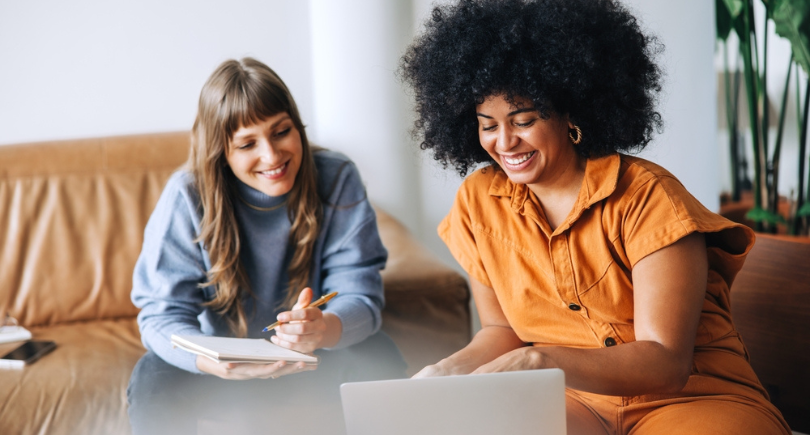 As a consumer, you have plenty of choices regarding the financial institutions where you have your savings and checking accounts. For example, you may open them at a traditional bank, an online bank, or a credit union. And while almost all of these businesses also offer credit cards as part of their array of options, you are also free to stray. 
You may want to have a card associated with the institution that holds your money, but there are also advantages to broadening your horizons.
Freedom of credit card choice
There is no law that requires people to open up a credit card account only with the bank or credit union where they have deposit accounts. You can go anywhere and open up many accounts and cards in different financial institutions. Therefore, you may have a checking account with a bank, become a member of a credit union for your savings accounts, and have five credit cards all with five other issuers.
Benefits of opening a card with your current financial institution
The first stop in your credit card journey may be the same place where you opened your checking or savings account. There are a few advantages of doing so:
Existing relationship. As a banking customer or credit union member, you have a history with that business. If you have always kept your account in good standing by not overdrawing your account, you have already proven that you are financially responsible. When the bank or credit union determines eligibility for a credit product, they may use this as a qualification factor. Having a steady balance in those accounts is also an asset. Although an unsecured credit card will not be attached to those funds, it does show that you have assets. As a reliable customer or member, your positive past may be factored into the credit card decision process and can even help make up for a less-than-great credit score.
Creative credit products. Some newer banks that operate entirely online, such as Chime, grant credit cards with a credit line based on the amount of money you have in your deposit account. It's similar to a secured credit card, but you are not locking your money away. If your savings account balance is $1,000, your credit line will be the same. If you withdraw money from your savings account lowering the balance to $500, then that will be your credit line. 
 ➤  SEE MORE:How fintech is changing how we think about and use financial services
Preferred membership. A few financial institutions will offer special perks to credit card holders that have deposit accounts with them. For example, if you have accounts with Bank of America and become a Preferred Rewards member, you can earn 25% to 75% more rewards on purchases you make with eligible Bank of America credit cards. That means a charge that would normally earn you $1.00 in cash rewards would be bumped up to $1.25 to $1.75, depending on your Preferred Rewards tier.
Simplicity. Who needs more complications in life, right? You are already familiar with the financial institution you have your deposit accounts with and know their website, phone number, app and ATMs. By having all your accounts in the same place, your financial management can be streamlined. Just log in and all of your accounts will be at your fingertips.
 ➤  SEE MORE:Can you have two credit cards from the same company or bank?
Benefits of opening a card with a separate financial institution
There are also reasons to open a credit card with a different bank. For example:
More generous qualification standards. If you haven't developed a high credit score, or have had some troubles with credit in the past, look for a financial institution that offers cards for people with bad, limited or no credit. Not all do.
Better rewards. The financial institution you currently do business with may not offer the rewards you deserve. For example, you might want a super high welcome bonus that is only available with a card from a different bank. Or the cash back or point accumulation program is higher than what your bank offers. You may even be eligible for a credit card that comes with 0% APR for balance transfers and new purchases, but the one with the longest intro timeframe isn't available from your bank. 
Shopping or travel portal. Not all credit card issuers offer a shopping or travel portal. These portals can be a great way to redeem your rewards, and many times you'll get a better redemption rate. Plus, some portals even offer a boost on your rewards when redeeming them through the portal. The Chase Ultimate Rewards portal, for example, offers 25%-50% more value on points when they're redeemed for travel through the portal, with eligible credit cards.
Forming a relationship with a second financial institution. It's often a good idea to demonstrate to multiple financial institutions that you are an account-worthy person. This can help in a number of ways. First, at some stage you may want to purchase a home and the lowest rate mortgage is at a specific bank. Developing a credit history with them can give you an edge when you're ready to apply.
Research your options
It is always best to scan the credit card ecosystem to see which cards will be best for you. It could be with your bank or credit union or one with which you have zero experience.
The primary factors to review are:
Fees. A credit card with an annual fee can work in your favor when the rewards and perks are more valuable than that cost. But also check out the fee structure for making late payments and going over the limit. Not that you have any intention of misusing the card but it's still smart to know in advance.
Cash back, points, or miles. If you're looking for a credit card that has a rewards program where you will earn cash, points, or miles as your charge, make sure that that program fits your lifestyle. A card that allows you to earn a flat rate may be easiest to manage, but a tiered program will give you more in certain spending categories.
Perks. Definitely check out the extras associated with the card. For example, you may want a credit card that is connected to a specific airline so that you can pre-board and enjoy free checked bags. 
Interest rate. You won't pay any interest on balances as long as you pay the debt off in full by the due date – or if you have a 0% APR card, there will be no financing fees for a specific timeframe. But if you do plan on revolving a balance, the lowest APR will behoove you, because it will reduce the cost to borrow.
To avoid applying for a card that is outside your reach, look for a bank or credit union that also offers pre-approval. By providing them with your basic financial information, they will do a preliminary check without triggering a hard credit inquiry, which can protect your credit. 
Once you're ready, apply! As long as you treat the account responsibly by paying on time and keeping the revolving debt low, your credit should benefit no matter which financial institution issued the card.