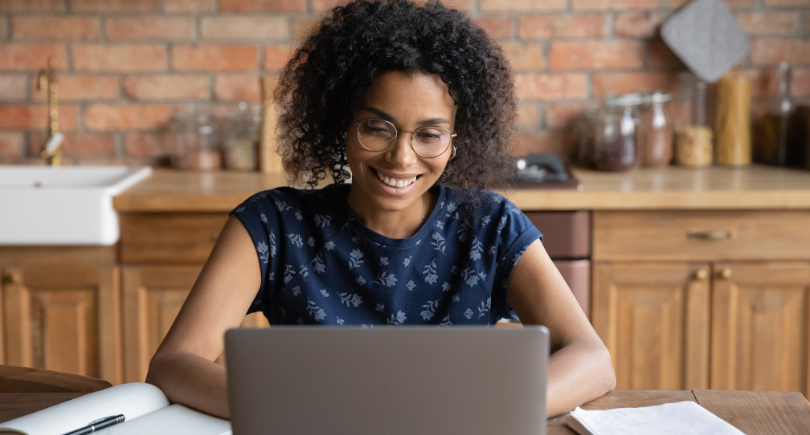 The menu of credit card options in the United States is huge. Just about every major bank and credit union offers them as part of their suite of products. Moreover, these financial institutions tend to have several, if not many cards from which to choose. Each account has a different flavor. So how to choose a credit card for the first time, on your first go-around? By narrowing your selection to a few, and then landing on the one that best matches your needs and credit profile. Let's break it down.
Understand your options
When asking yourself, "what should my first credit card be?" know that it depends on what you want out of a card, and whether or not you are eligible for the product. There are many different types of credit cards on the market. Some will be more appealing to you than others, so start by understanding what is available.
Secured credit cards
If you have an unestablished or damaged credit history, it will be difficult for a credit issuer to gauge its risk in granting you credit. With a secured card, your refundable cash deposit guarantees the credit line so these cards are relatively easy to obtain for new credit card users. Deposits typically start at $200 but can be much higher, depending on the amount you put down.
The downside of a secured card is that you will need to have the funds for the security deposit available. However, if you treat the account responsibly by making your payments on time and keeping the debt to zero, the card issuer may soon agree to convert your account to an unsecured credit card and you will then get your deposit back.
➤ FURTHER READING:How do secured credit cards work?
Rewards credit cards
All credit cards give the opportunity to borrow against a credit line, but many also allow you to earn rewards as you charge. Rewards cards are typically unsecured, though some secured cards offer rewards as well.
There are several different types of rewards cards from which to choose:
Cash-back. With every purchase you make, you will earn a percentage back in cash. Therefore, if you earn 2% back and charge $1,000, you will earn $20. Some cash-back cards offer a flat-rate earning structure, so the rate remains constant no matter what you purchase. Others have a tiered system, where you can earn a higher rate on certain categories, such as gas or groceries.
➤ LEARN MORE:How do cash back credit cards work?
Points and miles. Instead of racking up cash when you charge, you earn the card issuer's currency which can be expressed as points or miles. When you have accumulated enough of these rewards, you can redeem them for various things, such as airfare, products, hotel accommodations, and statement credits.
Co-branded. A credit card that is co-branded with another company offers special perks when you use it to purchase things with that brand. For example, it could be associated with a specific airline or hotel chain. Or it may be co-branded with a specific gas station, enabling you to get discounts when you fuel up.
Rewards cards usually have other advantages as well, which can include everything from a sign-on bonus that gives you a certain amount of rewards when you open the account, to travel insurance, complimentary checked bags, and credits for certain items. Each has its own array of perks. Be aware that the more valuable the rewards package, the higher the annual fee tends to be, and you may need to have good-to-excellent credit to qualify.
➤ FURTHER READING:Guide to credit card rewards: Points, miles vs. cash back
Retail cards
Your favorite department store or online retailer may have its own credit card. You can only use the card at that company, and in exchange you can receive discounts and offers only available to cardholders.
If you shop from that store often, it could be a smart option, especially when you're just starting out, since they tend to have more forgiving credit requirements.
➤ SEE MORE:Are retail credit cards worth it?
Student cards
Certain credit cards are designed specifically for students, and they come in secured and unsecured versions. You can use them anywhere, and they frequently have some kind of rewards program attached. The assumption, based on your student status, is that you do not have an established credit rating yet, so your scores aren't as important (and sometimes not checked at all).
If you are under the age of 21 you have to prove that you have an income that can support the payments, or get a creditworthy cosigner to act as a guarantor.
➤ LEARN MORE:How to get a student credit card
Charge cards
Credit cards allow you to charge and revolve balances from month to month, but charge cards require you to pay the balance in full when the bill is due. They can be great tools for several reasons. One is that they typically have very high or no present charging limits, and they often have exceptional rewards programs. Because you are forced to pay your statement in full each month, this should help you stay out of debt.
Most charge cards are developed for people who have very good credit ratings and who are also big spenders. They may have no or very high annual fees, depending on what they offer as rewards and perks.
Credit builder cards
If you do not qualify for a regular credit card or don't have cash to put down as a security deposit, you may be interested in a credit builder card. These cards usually do not use credit scores, relying instead on your income and other factors, such as your payment history on your regular bills.
These cards can help you start up a credit history so you can qualify for an unsecured card later.
Choose the best credit card for your lifestyle
So, what is a good starter credit card? It's the one that you can qualify for based on your credit, income, and other factors, but that's only half of the story. It also should do as many of things you want it to do, and include your most desired features. The fees should be reasonable and the terms favorable. After all, a credit card is a contractual relationship between you and the issuer. Each of you has a role and each of you is important.
Take into consideration what your normal spending habits are, how you plan to use the card, if you plan to carry a balance, any special needs you need your card to meet, welcome bonuses, etc. Knowing these things will help you more quickly narrow down your choices. If you never travel, for example, you probably don't want to choose a travel credit card. Or maybe you travel all the time, but spend most of your money abroad. In that case, you would want to avoid cards that charge foreign transaction fees and apply for a no-foreign-transaction-fee credit card instead. By going into your search knowing what you want from your card and what your expectations are, you set yourself up for success.
Start by browsing our top picks for the best first credit cards. For further options, you can see all of our "best of" lists for category specific cards such as best cards for cash back, best travel credit cards, etc.
➤ SEE MORE:How I choose my latest credit card
If you must begin with the card that doesn't have all that you want, that's OK. With regular, responsible use, you will build up your credit rating and can become eligible for the plastic of your dreams in less time than you may think.