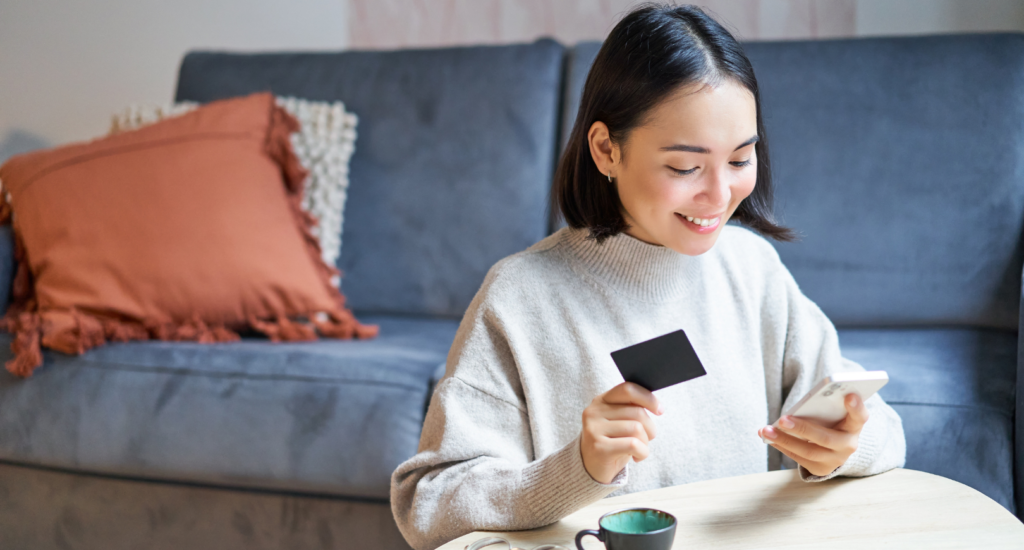 If you think there's something better for you in life, do you act to make a change or simply settle for what you've got?
People face that kind of question from time to time in their relationships and their jobs. It can even come up in connection with credit cards.
In fact, when it comes to credit cards, whether you actively shop around or settle for the status quo can cost you money.
A new CardRatings.com survey found that women are more likely to settle when it comes to credit cards, while men are more likely to play the field. There are pros and cons to each approach, with the wisest approach being to be aware of what alternatives are out there so you can act when something truly better comes along.
Women are slightly less satisfied with their credit cards than men
The fact that women are more likely to settle for their current credit cards does not mean they are more satisfied with them than men. The survey found that 35% of men say they are "very satisfied" with their current credit card choices, compared with 29.6% of women who describe themselves as very satisfied.
Given that lower level of satisfaction, you might think that women are more likely to be in the market for a new credit card. However, the survey found just the opposite to be the case.
Women are less likely than men to apply for a new card
The survey found that 54.6% of men plan to apply for a new credit card within the next six months, compared with just 39.1% of women. To put this in stark terms, this means that most men plan to apply for a new card in the near future, while most women do not.
This isn't because more women think they already have the best possible credit card. Even when they think there are better options out there, the survey shows that women are less likely to apply.
Among respondents who told the survey they "believe there is a better credit card out there" for them, 76.4% of men say they plan to apply for a new card within the next six months. In contrast, among women who said the same thing, just 64.3% plan to apply for a new card within the next six months.
So, to summarize these numbers:
Overall, 15.5% fewer women than men plan to apply for a new credit card within the next six months.
Among people who think there is a better card out there for them, 12.1% fewer women than men plan to apply for a new card within the next six months.
Settling can cost you in multiple ways
Of course, choosing not to apply for a new credit card is a personal choice. However, before you make that choice, it's important to understand how it can cost you.
Here are four ways your current credit card may be costing you:
To think of this another way, the above list could all be reasons why you might benefit from a different credit card.
Why shopping for a new card is especially important right now
There is the potential of finding better credit card terms under any circumstances, but it has become increasingly likely under current conditions, as described below.
Interest rates have risen quickly
Over the past five years, the average interest rate charged on credit cards has risen by 6.73%.
This is partly due to Federal Reserve rate increases, and partly due to the response of credit card companies to inflation and other conditions.
The important thing is, different credit cards respond to these conditions at different times and in different ways. In particular, when interest rate conditions change as rapidly as they have over the past five years, the changes in individual card rates can be all over the map.
Even if your credit card had a very competitive rate when you first signed up for it, that may have changed radically by now. It's time for a fresh look.
 ➤  LINK LABEL:How does the Federal Reserve impact credit card interest?
Lending standards are tightening
Payment delinquencies on credit cards have been rising lately. When their customers start to fall behind on their payments, credit card companies get more cautious.
That means they tend to toughen credit standards. This goes beyond being more likely to reject new applications. It also means that they may raise interest rates for customers with weaker credit by more than for those with strong credit. In some cases, credit card companies might also reduce credit limits for customers with weaker credit.
If you have less-than-excellent credit, these conditions may already be affecting your credit card terms. It's worth checking to see if someone with your credit qualifications could get a better deal somewhere else.
 ➤  SEE MORE:Why is it getting harder for people with low credit scores to get credit?
Proposed legislation could change a variety of credit card terms
There is a variety of legislation being proposed that could affect credit card terms.
One proposal would reduce swipe fees – the fees charged to merchants whenever a customer uses a credit card to pay for their goods or services.
Another proposal would lower the fees credit card companies assess to customers who are late with their payments.
Imposing new constraints on what credit card companies charge for their services would force each credit card company to reassess all their credit card terms. That could mean more annual fees, higher interest rates or less generous rewards.
Each credit card may respond to these changes differently, so that may become a new reason to take a fresh look at the market.
 ➤  SEE MORE:What is a credit card surcharge and how can it be avoided?
Shop carefully before you apply
It's important not to generalize too much by gender. Women may be less likely to apply for a new credit card, but there are also plenty of men who could benefit from a little shopping around as well.
This does not mean you should apply for new cards indiscriminately. Applying for too much credit can lower your credit score and encourage over-borrowing.
What's called for is a targeted approach. take a close look at your current credit card terms, and then look at the alternatives that are available.
Then, if you find one that's clearly better, apply for it. As this article has detailed, there are multiple ways you could benefit.
CardRatings.com commissioned Op4G to conduct a national survey of 1,868 cardholders in September, 2023.