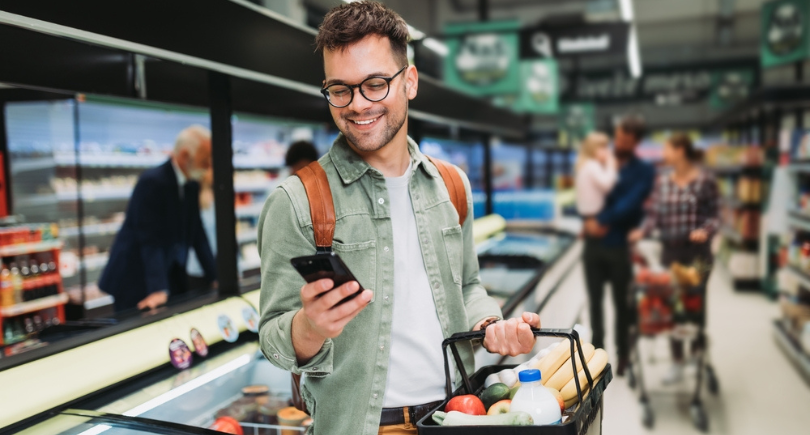 If one of your overriding financial goals in life is to save money, you probably use cash-back credit cards as part of your strategy. But do you use your credit cards with cash-back apps? If not, you could be leaving money on the table.
Cash-back apps, sometimes called rebate apps, are applications designed to help save users money on purchases by offering discounts or rebates when shopping with select retailers through the app. The nice thing about these applications is that oftentimes, you can pair your favorite credit card to the app, furthering the amount of rewards you're able to earn on purchases.
How do cash-back apps work?
Cash-back apps work a lot like cash-back credit cards do in that they earn rewards on eligible purchases made with the card, or in this case, through the application. Once you make an eligible purchase through the app; online, either through the platform's website, or by using a browser extension on eligible websites; or in a physical store (some apps allow you to later upload your receipt to redeem your rewards), you'll earn a percentage of cash back or some other sort of rebate, which is later distributed generally by check, deposited directly into your banking account, or housed in your application's account to use towards a future purchase.
Cash-back apps make money by partnering with retailers. Generally, participating retailers agree to give the website or application a commission on the sales it's responsible for. So, for each purchase you make through the application, that retailer is profiting as well.
Can you use cash-back apps with your credit card to double up on rewards?
Yes, you can use cash-back apps with your credit card to double up on rewards.
Here's an example: If an app is offering 3% on purchases made at a select store, and you spend $200 at that store with a credit card that offers 2% cash back on purchases, you'd earn $10 on that purchase. If you had made that same purchase through the app without a rewards credit card, you'd earn $6. Or if you only used your rewards credit card and didn't use an app, you'd earn $4. So, as you can see, by using both the app and your rewards credit card together you're able to maximize the amount of cash back you earn on that purchase.
Just remember that the rewards you earn will come later. You're going to pay $200 on the purchase, but eventually, once you get your rebate, you'll have theoretically paid $194 or $190 or whatever the sum comes to.
You also don't want to ignore, for that matter, digital coupon websites, coupon codes or whatever other strategy you can use to save money. Often, you can double or triple up on ways to save on a product or service, if you, for instance, use a cash-back credit card, a cash-back app, and a coupon code (and if you find something already on sale, you may really hit the motherlode of savings).
The one thing you can't do, or generally can't do (maybe there's a loophole in there somewhere) is double up on cash-back apps. For example, you can't use Cash Back App #1 and also Cash Back App #2 to upload the same receipt and earn rewards through both apps. In a sense, that would be like entering two physical shopping malls at once, which is impossible, unless maybe you're in some Marvel movie and part of some intricate multiverse adventure.
Cash-back apps that pair well with cash-back credit cards
There are a number of cash-back apps that you might want to consider using your cash-back card with. These are but a few, but they're among the best rebate apps you'll likely find…
Rakuten: Good for buying a bit of everything. This is one of the most well-known cash-back apps out there. They partner with stores like Macy's, Nike, Dell Technologies, Zappos, plus hundreds of others.
RetailMeNot: Also good for buying a bit of everything. They partner with stores like Amazon, GNC, Visaprint, Walmart and many of the same brands that Rakuten does. However, Rakuten doesn't partner with Amazon.
Dosh: Also for any shopper. They say they work with 10,000 businesses where you can earn cash back.
Ibotta: Also a cash-back app or website for a variety of shoppers. They partner with thousands of top retailers like The Home Depot and Priceline.
Coupons.com: Good for coupons. In some ways this website doesn't belong on this list. It's a coupon site, not a cash-back earning site. But at the same time, it's absolutely a site online or brick-and-mortar shoppers (who enjoy printing out coupons) should consider. You'll get your savings right off the bat, and then later, any rewards that your credit card offers.
CouponCabin.com: Same deal; it's for the coupon aficionado. Offers coupons but also cash back and promo codes.
Are using cash-back apps a good idea?
Absolutely! Using a cash-back app is a great way to save money. As long as you were going to do your shopping at an eligible store anyway, cash-back apps can be a smart way to shop. The "danger," of course, is that you get excited by some online store that has everything for 10% off, and you go shopping, and you realize you've just bought a bunch of things that you weren't planning on purchasing.
But in general, if you're looking for a way to save money, a cash-back app can definitely return some of your hard-earned cash to your bank account – and if you match it with a cash-back credit card or maybe some coupon or promo code as well, and see a high price vanish and materialize into something reasonable, you really will be something of a financial magician.