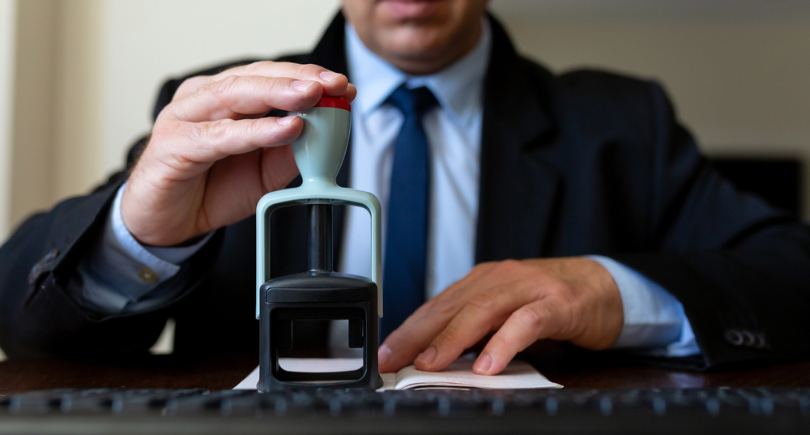 Clearing customs can be one of the more tedious aspects of entering the United States. No one wants to be stuck in a slow line, particularly after a long day of traveling.
You might be able to bypass the crowds, though, if you use one of two programs offered by U.S. Customs and Border Protection: Mobile Passport Control and Global Entry.
Both programs are designed to help travelers move through customs quickly but in different ways. Before you book your next international vacation, be sure you know the pros and cons of Mobile Passport and Global Entry so you can select the right option to help you zip through the customs line.
What is Mobile Passport and how does it work?
Mobile Passport Control (MPC) is an app offered by U.S. Customs and Border Protection and is available for both Apple and Android devices.
At one time, the company Airside offered an app that could be used as a Mobile Passport, but the government now only allows use of its official app. That said, be sure to look for the official MPC app from U.S. Customs in the Apple App Store or Google Play Store.
The app is free to download and use. Here's how it works:
Create a profile for each eligible member of your family group, up to 12 people, by entering biographic data and taking a selfie.
When traveling, upon arrival in the U.S., use the app to submit information such as your terminal and answers to customs-related questions.
Enter the Mobile Passport Control line and show the officer the QR code sent to your device in response to your submission.
Despite its name, Mobile Passport doesn't replace your physical passport, and you will still need to present that to the officer to be admitted to the country.
Mobile Passport Control is only available at 47 sites, including 33 U.S. international airports. Only U.S. citizens, Canadian citizen visitors and legal permanent residents are eligible to use the Mobile Passport.
How does Global Entry work?
Global Entry is a Trusted Traveler Program offered by the U.S. government. It allows low-risk travelers to be admitted to the country via automatic kiosks. Not only do Global Entry travelers move through an expedited line, but they also don't have to fill out any paperwork and they get access to TSA PreCheck services as well.
➤ LEARN MORE:Global Entry vs. TSA PreCheck
All this comes at a cost though. There is a $100 nonrefundable fee for Global Entry, and the process for applying is more involved than simply downloading and using an app.
To receive Global Entry, you need to take the following steps:
Create a Trusted Traveler Programs account on the Department of Homeland Security website.
Submit an application along with a $100 fee.
Once conditionally approved, schedule and attend an interview at a Global Entry Enrollment Center
At the interview, an officer will review your identification documents and provide final approval of your Global Entry application. If you have children, they will need to be individually enrolled in Global Entry if you want them to skip the normal customs line too.
Global Entry can be used at more than 75 airports, and it isn't limited to citizens of the United States. Citizens from 13 countries – such as the United Kingdom, Germany and South Korea – as well as Mexican nationals can apply for Global Entry as well.
What are the differences between Mobile Passport and Global Entry?
Although Mobile Passport and Global Entry can both help you move through customs faster, the programs have key differences.
For instance, you can add up to 12 people to your family group on Mobile Passport while Global Entry requires each person to apply individually for approval. Meanwhile, Global Entry is available at twice as many airports and includes other perks not available through the Mobile Passport Control app.
Mobile Passport vs. Global Entry
U.S. Customs and Border Protection
U.S. Customs and Border Protection
Expedited customs line
No need to complete physical paperwork
Ability to add up to 12 travelers to same profile
Automated customs line
Exempt from paperwork requirements
Includes TSA PreCheck which offers an expedited security experience
U.S. citizens, lawful permanent residents and Canadian citizen visitors
U.S citizens, lawful permanent residents, Mexican nationals and citizens of 13 other countries
Is Global Entry worth it?
Since you have to pay for Global Entry, you may be wondering whether it is worth the cost or if you should stick with the free Mobile Passport instead.
Although Mobile Passport Control is useful, it doesn't provide the same level of convenience as Global Entry. What's more, Global Entry comes with TSA PreCheck which can help you speed through security lines at the start of your trip.
If the cost is holding you back, several credit cards will reimburse the application fee. This benefit is included with the following cards, among others:
These cards will reimburse the Global Entry application fee once every five years, assuming you use the card to pay the fee. It's one more way many travel rewards cards add value for their cardholders.
➤ SEE MORE:Which Trusted Traveler Program is right for you?
Which is better: Mobile Passport or Global Entry?
If you often travel internationally, Global Entry is your best bet to save time when passing through both security and customs.
However, you won't be able to bring children or others from your travel group through the Global Entry line with you unless they have membership as well. If you don't want to apply for Global Entry for your entire family, Mobile Passport Control will be a better way to get your entire group through customs as quickly as possible.
Mobile Passport Control may also be preferred by those who rarely travel overseas or who don't want the hassle of trying to schedule and attend an interview for Global Entry.
As with many travel decisions, there is no clear-cut winner in the choice between Mobile Passport and Global Entry. Each has benefits and drawbacks, and only you can decide which will better meet your travel needs.