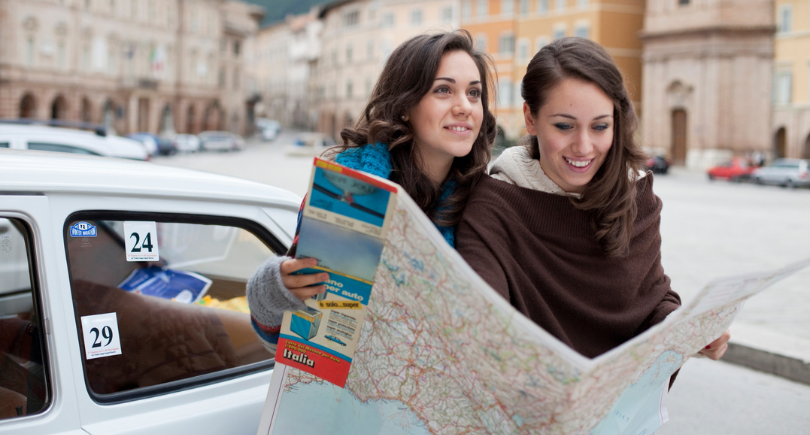 You're going on a vacation, maybe with family or perhaps some friends. And you're wondering whether travel credit cards are worth it.
After all, you've heard good things, how having a travel credit card buddy along on a trip can save you a lot of money and even rescue a bad vacation. But maybe you've heard lukewarm things, too, like a travel credit card can save you money but not that much money. You also may recognize that travel credit cards aren't always such great companions — they sometimes come with annual fees, after all.
So are travel credit cards worth it? Yes, for many people they are. And there are a number of reasons why they could be worth it for you even if you aren't a globetrotter.
What is a travel credit card?
A travel credit card is any credit card that offers you points or miles for making your purchases. Cardholders can then redeem those rewards for a variety of things including travel (often the best value), cash back, merchandise, gift cards and more.
➤ LEARN MORE:How do travel credit cards work?
Are annual fees worth it?
Yes, travel rewards credit cards can absolutely be worth the annual fee.
Some people – you know who you are – pretty much live out of a suitcase. They travel for work, and they travel for vacations, and maybe they have family who lives in another state or another country, so they're traveling to see them, too. Well, if that's you, then, yes, you're a prime candidate for a travel credit card, and it's hard to imagine that you won't find a travel credit card worth the annual fee.
As how much a travel credit card annual fee costs, $95 is fairly common, but there are certainly elite cards out there with fees that are much, much higher.
But the more you pay, the more benefits and perks you get, and those benefits stretch well beyond simple rewards earning. Perks like airport lounge access, travel expenses statement credit, trip/luggage insurance and a lot more are common among travel credit cards with high annual fees.
So are travel cards worth an annual fee? Yes, if you travel a lot and use it shrewdly (more on that later). The bottom line is that the perks, benefits and rewards of the card should well more than offset the annual fee. If they don't, you likely need to look for a card that charges a lower or no annual fee.
Who should get a travel credit card?
Anybody who travels on a regular basis should at least consider getting a travel rewards credit card. Why? Because travel rewards credit cards generally do several things at once:
They offer benefits that make a trip less expensive and more comfortable, like getting an upgrade so that you have better seats with more legroom on a flight.

They're designed for people who travel so they usually don't charge foreign transaction fees.

They include "fine print" perks like trip or luggage insurance that will protect you and sav your money.
Your travel rewards credit card will often help you save money – that's the big draw – on future trips. As a general rule, you'll collect points or miles that you can redeem to go toward airline tickets, hotel stays and other travel expenses.
You could think of a travel credit card as a restaurant loyalty program. With a lot of restaurant chains, if you just fork over your name and email and cell phone number, they will give you discounts on future orders, so you'll keep coming back. Well, travel credit cards are designed to make it so that if you keep going on trips, your future trips will be less expensive and more enjoyable.
BONUS TIP!

Even if you only travel once or twice a year and only if it's just an overnight getaway, a travel card could still benenfit you. Don't write them off just because you only travel occasionally; even occaisional travelers can enjoy a free hotel night or take advantage of included rental car insurance.
Is a travel rewards card is right for you?
For most people, a travel rewards card can be a positive addition to their wallets. The real question will be how elite of a travel credit card do you want. How much you travel will help determine whether you can benefit from a more premium card that charges an annual fee and offers perks and benefits to go along with it, or if a no-annual-fee travel rewards card will do everything you want it to do.
In general, if you can answer "yes" to even a few of the questions below, a travel rewards card could be a good fit. If you answer "yes" to all the questions, it's probably time to think about adding a premium travel rewards card to your toolbox.
Ever travel for work or pleasure?
Leave home for an overnight trip at least a
couple times a year (doesn't have to include a flight)?
Rent a car once or twice a year, even if staying local?
Enjoy a hotel staycation from time to time?
Purchase products online in a foreign currency?
Travel internationally even once a year?
Commute regularly for work?
Have aspirations of traveling in the future?
That "commute for work" point could seem odd, but many travel rewards cards offer points for things like local transit, rideshares, tolls, train tickets, gas, parking and more. These are all common expenses for people whose most regular form of "travel" is the 45-minute trek to and from the office each day.
The biggest deciding factor to ultimately choosing a card will come down to how much you travel; however, don't underestimate the benefits of a travel rewards card even if your trips are infrequent. It's possible that a "hybrid" card, one that offers a solid cash-back rate as well as opportunities to use those rewards for good travel redemption value, might be your best bet. A card such as CardNamediscontinued, for instance, offers at least 1.5% cash back on every purchase. That cash back, though, is awarded as Ultimate Rewards points, so it can technically be redeemed for travel.
BONUS TIP!

Freedom Unlimited® becomes an even more powerful travel rewards card when paired with one of Chase's premium cards, such as the CardNamediscontinued, which offers the ability for cardholders to transfer Ultimate Rewards points to a number of airline and hotel loyalty partners.
But keep in mind, you don't want to assume all credit cards that offer rewards, even hybrid ones, are automatically ideal for all your travel. The Freedom Unlimited® card charges foreign transaction fees: foreign_fee. If you're going on some amazing but expensive international trip, you may want to apply for a travel rewards credit card – or another rewards credit card that doesn't tack on those fees for using the card on purchases in a foreign currency.
Still, again, not to beat a dead horse, but which travel credit card is worth it largely comes down to how much you travel. If your calendar is filled with trips to the airport or even road trips, you should likely consider applying for a travel credit card. If you don't have any travel on the horizon, a credit card that offers rewards for other expenses like groceries, gas and home improvements or streaming may serve you better.
Advantages of a travel rewards card
Travel rewards credit cards can offer a lot of benefits that make having one at your disposal worth it. We're speaking generally here since all travel rewards credit cards are different, but some of the many advantages and perks of a travel rewards credit care often will include the following:
You may get free drinks, snacks of meals on a plane, if you pay for the airfare with your credit card.
You may get some of your luggage checked on the airplane for free. And have you looked at baggage fees lately? A lot of fees are in the $30 range. Some are over $100! So if you have a travel rewards credit card that alleviates the financial pain of a checked suitcase, you've got a winner.
You might get your luggage insured, so if winds up in Pakistan when you were headed to Peoria, and you have no clothes, you might get reimbursed for the new wardrobe you had to buy on your trip.
Your travel credit card could offer insurance for your trip. So if you have to cancel plans or the trip is delayed, your card may reimburse you if the tickets are nonrefundable, or the hotel charges you for a room that you can't use.
You may get a free upgrade to first class on your airplane or train (yeah, people still travel by train), or you may get a nicer hotel room.
You may get free or discounted access to a comfortable, fancy airport lounge. If you travel a lot and practically know the airport staff by name, this can be a really nice benefit.
Your travel credit card will probably allow you to avoid a foreign transaction fee. Most travel credit cards don't have them. Those are fees, usually around 3% tacked onto all of your purchases on an international trip, making international trips 3% more expensive. Who wants that?
Your card may offer credits, such as offering up to $100 so you can pay for TSA PreCheck/Global Entry, which allows you to go through security at the airport faster than everyone else.
And as we've noted, your travel rewards credit card will save you money – that's the big draw – and often on future trips. As a general rule, you'll collect points or miles that you can later redeem to go toward airline tickets, hotel stays and other travel expenses.
How to maximize travel rewards
This can be tricky – and make planning your itinerary a piece of cake in comparison. But if you travel a lot, it's well worth learning how to maximize your travel rewards. If you don't travel so much, again, a conventional credit card that offers rewards on everything may be all you really need.
But as you're about to embark on a flight or road trip, some rules of the road:
Take advantage of the welcome bonus. Most travel rewards credit cards, and a lot of credit cards overall, offer some enticing reason for you to get the card and use it early and often. A great signup bonus is often a big draw. So if you're thinking of getting a travel credit card that offers 60,000 points for spending a certain amount within a certain timeframe, make sure you have a plan to earn those points.
Sign up for loyalty programs partnered with your travel credit cards. This is very important, if you want to really maximize travel rewards.The top travel rewards credit cards offer options to transfer the points you've earned to airline and hotel loyalty programs, which is where you'll realize maximium value. You need to sign up for those loyalty programs individually though, so you have an account to transfer to should that be what you want to do.
For instance, if you have an American Express card that's earning Membership Rewards, those points could translate to having 17 airlines and three hotels as transfer partners. Capital One partners with 16 airlines, and 1 hotel chain. Chase has 11 airlines and three hotels it partners with. If you think about it that way, you can see how you limit yourself by not signing up for those partners.
Double dip your rewards. Double dipping is crucial to do with credit cards – and also ice cream, but that's another story. With credit cards, double dipping is the practice of saving money in two (or more!) ways. For instance, you may get cash back, points or miles on whatever you spend with your card. Bu you can often extend the savings and rewards earning by using another financial tool. For instance, if you want to double dip, remember to…
Use the credit card's shopping portal to make purchases. Not every credit card has a shopping portal, but many of them do and they offer extra points, cash back or rewards when you purchase through that portal.
Remember other online shopping portals. Like Rakuten or RetailMeNot.com and a slew of others. If you're earning cash back on your purchases, but you're also getting cash back from a shopping portal, you're going to save money in two different ways.
Remember your credit card's airline partner isn't just giving you discounts on airfare. A lot of airlines, like Delta and American Airlines, have airline dining programs, which will offer extra miles/points earning. So if you buy your meals with your credit card, and it's linked to the dining program and frequent flyer miles, you could be earning extra miles into your linked loyalty program.
Unpacking one more thought on travel credit cards
For a while, like during the worst of the pandemic and when travel was largely curtailed, there were a lot of good arguments for staying away from travel credit cards. You couldn't very well justify having a travel credit card if you couldn't travel anywhere. And, now, of course, arguably inflation has made it just as tough for some people to travel.
But that's exactly why these days, travel credit cards are worth getting more than ever. For many cardholders, in this age of rising prices and everybody looking for a discount, deal or steal, you may feel that you can't afford to travel without a travel rewards credit card.
And, even if traveling isn't an option for you today, you can use a travel rewards card now to rack up points toward that travel you want to take in the future.