Since they were first introduced, credit cards have steadily grown in popularity among consumers, to the point that many use "plastic" exclusively for their purchases.
We asked Kim Holder, director and senior lecturer of economics at the Center for Economic Education and Financial Literacy at the University of West Georgia, about the best way for consumers to evaluate credit cards.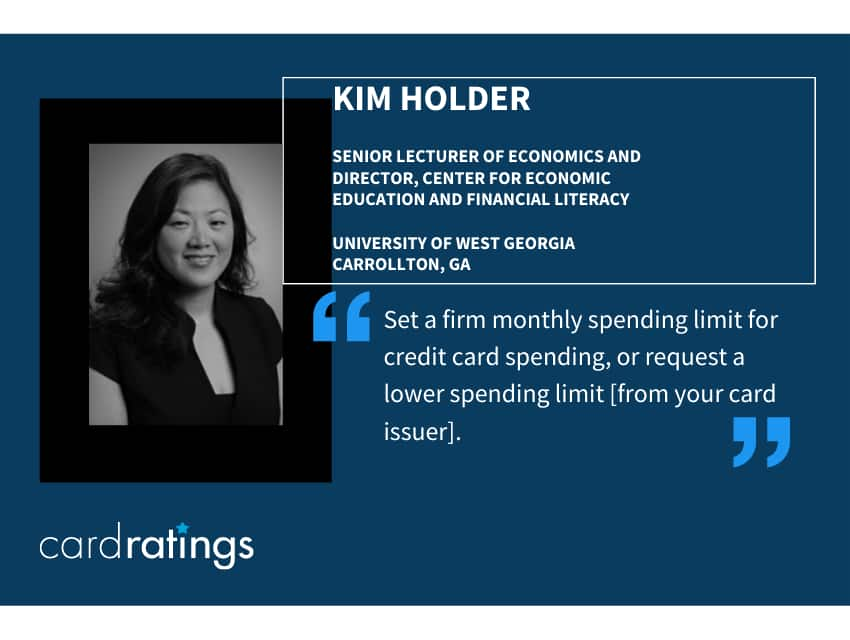 "Generally, you should consider the annual fee, the introductory APR (annual percentage rate), the APR after the introductory rate expires, and any awards offered," Holder advises. "It helps to fully understand your spending habits prior to searching for a credit card so that you can properly evaluate how they will fit your needs."
However, in an era in which cyber security as a whole, and identity theft specifically, have become a growing concern, there has been a bit of a push back against the use of credit cards.
According to shiftprocessing.com, roughly 70% of American adults have at least one credit card and most Americans carry multiple cards.
Part of the concern regarding credit card usage involves excessive debt. MyCreditSummit.org reports the average American carries over $5,525 in credit card debt.
These stats would seem to indicate that perhaps a return to cash might be the best course of action and may have consumers asking, "What's the point of having a credit card, anyway."
Well, as with any major decision regarding your finances, you should weigh the pros and cons. Before giving up on credit cards completely, here are five benefits to utilizing credit cards as part of your financial life.
1. Build credit
Cash doesn't build credit; credit cards do. The best reason for using a credit card responsibly is to build your credit score with the three major credit bureaus. At some point in your life, there is a good chance you are going to need to buy something, such as a house or a car, with a loan. And when you go in to fill out that application, you are going to want your credit score to be high enough to receive the lowest interest rate possible.
"With a low credit score or no credit record, you can find it hard to get a loan or even auto or home insurance since many states check credit for insurance," says Liz Weston, personal finance expert and author of "Deal with Your Debt."
It may seem unfair, but lenders use the same word to describe someone with no credit as they do someone with bad credit: risky.
But what if you don't want or plan to borrow money… ever? Few of us may find ourselves in that position, but for those who do, if they don't establish a good credit report, they will probably have a poor credit score. It's certainly a worthy aspiration to avoid debt entirely, but it's an even better idea to avoid debt and establish a good credit history.
Holder observes that it can take time to establish a good credit rating when you've never had credit before, "According to Experian, one of the three major credit bureaus, 'A FICO® Score will develop after you have at least one account open and recorded on your file for six months.' A VantageScore… generates much faster. As long as your credit report shows at least one account, it can begin to factor into [that score]," she explains.
➤ LEARN MORE ABOUT: FICO® vs VantageScore
If you're really worried about getting yourself into debt, consider starting with a secured credit card. These credit cards allow you to control your credit limit by putting down your own deposit. Plus, secured credit cards allow you to earn the trust of lenders without posing as much of a risk since you're putting your own money on the line.
2. Make budgeting easier
Building a strong financial foundation means creating a workable budget and attainable goals. Credit cards are a perfect tool to help with both.
Rather than trying to reconcile multiple accounts or manually categorize cleared checks, some households use a credit card for all their bills. Then, at the end of the month, they have a record of everything they purchased in one place. Some issuers even offer online tools to analyze spending and track trends so cardholders can easily see where their budget may need to be adjusted.
3. Avoid wiping out your bank account
Even if you have the money in the bank, you may not want to bring your account down to zero. For example, let's say your transmission goes out or the hot water heater suddenly decides you will only have cold showers from now on. Using a credit card with a 0% intro APR offer can be a smart way to take care of immediate emergencies while still leaving cash in the bank in case any other unexpected problems arise.
4. Minimize risk and reduce payment hassles
Credit cards are simple and easy to use. No need to worry about whether your check will be accepted and no stress about the possibility of losing the cash in your wallet. Credit cards can be used almost anywhere, and they come with great fraud protection too.
In the event your card is lost or stolen, your liability is capped at the first $50 of any fraudulent charges and in many cases, you won't owe anything. The same protections to not apply to debit cards – your liability for debit card fraud depends on how quickly your report the fraud and you could find yourself on the hook for all the fraudulent charges. Likewise, if your wallet disappears with a couple hundred dollars inside, consider that money gone for good.
5. Earn credit card rewards and perks
Every month you have to put gas in your car, food on the table and clothes on your back. Wouldn't it be nice to save a little money on all those purchases?
There are a number of great rewards credit cards which offer cash back, points and miles on purchases made with the card. In addition, some credit cards offer perks beyond typical rewards earned on purchases. For example, some cards may provide product warranties or benefits such as free checked bags and trip cancellation when making a purchase or booking a trip with your card. If you use your cards wisely and don't carry a balance, these rewards and perks can really go a long way in offsetting some of your standard, monthly costs.
Bottom line
Holder offers advice for minimizing credit card debt: "Set a firm monthly spending limit on yourself for credit card spending, or if you know you have self-control issues with spending, request a lower spending limit," she says. "However, to build credit, it is preferable for you to manage your monthly spending limit yourself [rather than] setting a low spending limit with your credit card company. Your credit score [considers] your available credit in relationship to your amount borrowed."
Overall, when used responsibly, credit cards can be valuable financial tools. They can help build credit, earn rewards, and provide valuable perks like extended warranty protection and travel insurance.
"However, there is a very small group of the population that cannot responsibly handle credit cards and are going to overspend to the point of not being able to pay," says Weston. "People who fall into this minority may want to consider not having the temptation of a credit card."