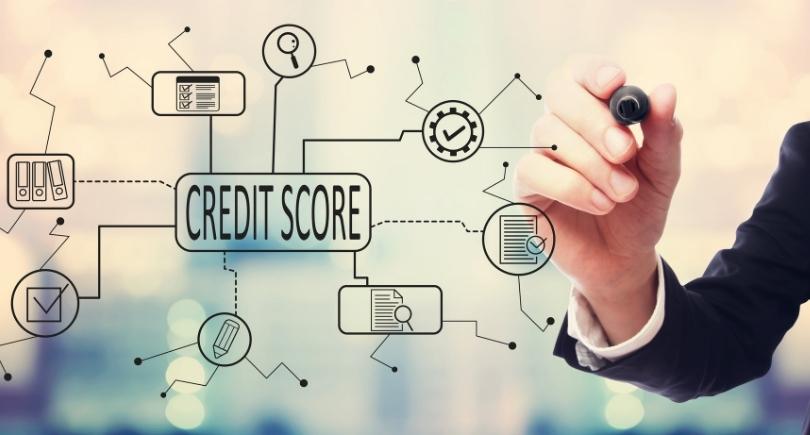 When leaving high school, trade school, the military or university, understanding how credit affects your finances is a big deal.
You don't always feel the impact of debt while under the umbrella of a parent or guardian. But when you try to rent your first apartment or upgrade from clunker to nice car, you might find out – painfully – that a history of good credit matters.
Thankfully, if you miss a credit card payment this month you won't be hauled off to a debtor's prison as you might have been in generations past. But a bad credit score is not without any penalty in modern society. Building your credit rating (ie. your credit score) is about as important to young adults as almost anything needed to function.
You can certainly try to live today without going into debt, but the reality is nearly everyone has some amount of debt, whether student loans, credit cards, a car or a home.
So, the challenge in today's world is not being totally debt-free; it's knowing how to use credit to show you can handle the payments and are trustworthy to repay so lenders want you for a customer and offer you better rates to win your business.
Since financial literacy isn't always passed down like heirloom dishes, here are five things young adults should know about credit.
Good credit is a key to your financial future
If you don't use credit at all, you won't build a credit history, and you could face higher rates (or potentially be turned down) even for needed non-credit expenses, like insurance.
"Whenever a young adult asks for a quote but they have a bad credit score or no credit history, if we can insure them at all they will face much higher premiums than a person with a good credit score," says Abby Duren, a Nashville, Tenn.,-based insurance agent with a nationally recognized company. "Having a good credit score before coming off a parent's policy is especially important."
Action item: If you didn't work to build credit while in school, start building it as soon as possible after entering the workforce.
➤ Still in College?Learn how to build credit as a college student.
Your credit score reflects your credit worthiness
Good credit scores usually indicate your ability to manage your debt well. Credit card companies and other lenders see it when your income-to-debt ratio is low and you make payments on time. It shows them that what you borrow (including credit card purchases), you pay back in a timely way.
Bad credit scores, conversely, can indicate you do not manage debt well or at least that you don't yet have a strong history proving that you do. Poor scores can signal you take on more debt than you can repay or are a risk for making late payments. It doesn't matter whether the loans are for education, automobiles or clothes. Late and missed payments lower your credit score.
Those frequently late or missed payments, as well as increased applications for credit or high credit utilization, can indicate a more consistent situation of not having enough income to pay for basic needs or your at least spending beyond your means. You need to address those imbalances, if possible, to turn bad credit around.
If your score is low simply because you haven't yet shown a lengthy history of responsibly using credit, embrace patience and wait it out. Maintaining accounts over time and responsibly paying your bills will move the credit score needle in a positive direction. It's a mostly passive activity, but critically important.
Action item: Work on aligning your income and your spending so you can responsibly balance your budget and pay your bills. Apply only for credit you need and always pay your bills on time.
➤ Working on building credit from scratch?Learn how to improve your credit score when you have no credit
Good credit is good, but great credit is better
"An excellent credit score can help you receive the best APRs from lenders and give you a higher chance of being approved for credit cards and loans." (CNBC)
Many of the most desirable credit cards require at least good credit to be considered, while an excellent score helps raise your chances of being approved.
How can you grow your credit score from good to very good or great? Review your credit reports for errors, pay down outstanding balances, use balance transfer offers to re-balance your debt and work to paying it off, and slow your applications for new credit (don't apply for a new credit card immediately after securing a mortgage, for instance).
The quicker you can attain – and keep – an excellent credit score, the more you will save in interest and fees over your lifetime. And you can save a lot of money. According to a LendingTree study, "Borrowers with four common debt types – credit cards, personal loans, auto loans and mortgages – could save $49,472 over the lifetime of the loans by improving their credit from fair (580 to 669) to very good (740 to 799)."
How a credit 'ding' happens and what it means
It makes sense that filing bankruptcy or going through a foreclosure will lower your credit score (a.k.a. "ding" your credit). But one of the most common dings comes from missing a payment on a card or loan.
Avoid this situation by using the tools available to you, such as setting due date calendar reminders on your phone or computer. Or, better yet, set up autopay at least two days before the due date.
You can't control all the credit report dings, but you still must deal with them. Usually, companies that loan money report payments to the credit rating agencies Equifax, Experian and Transunion. If your mortgage company, for instance, fails to report an on-time payment, your credit could suffer a ding.
Additionally, when you apply for any new credit – be it a car loan, mortgage or credit card – the lender is likely to check your credit. That "hard pull" will ding your credit. However, as long as there aren't too many hard pulls in a short amount of time, your score will recover.
Action item: It's up to you to take the initiative to correct credit report errors with each reporting agency, so ensure you keep an eye on your credit report.
➤ Wondering about credit report errors?Read 5 common credit report errors and how to fix them.
Leverage those 0% loans
When you see a car company offering 0% interest for a new auto loan, think of it like this: They are letting you use their money for free. If you can confidently manage the payments, 0% loans are among the biggest no-brainers in personal finance.
Keep your money and let it earn some interest for you that you would otherwise have to pay the lender. As an added bonus, your responsible repayment of that loan will still reflect well on your credit report even though it's a 0% loan.
Remember to take into account your ability to repay by the deadline, as most of the time interest is back-charged for the entire loan if you are one payment over the term, even if you've made every payment on time.
Balance transfer or 0% intro APR credit cards offer another opportunity for you to essentially borrow money while avoiding interest and, with responsible payment, work on your credit score. They're uncommon, but there are some balance transfer options for people with fair/average credit, which is where a lot of young adults find themselves.
Action item: Think of your credit health like your physical health. You cannot ignore it. Give your attention and your efforts to making and keeping your credit score healthy. It will pay off in the near term and in the long run.