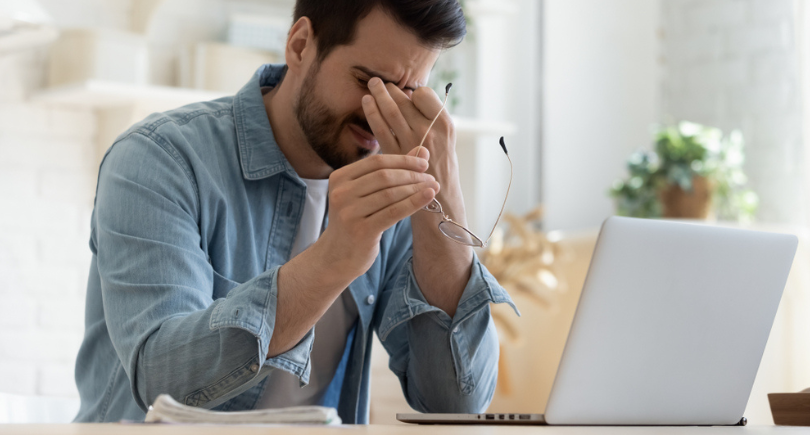 One of the most fundamental aspects of good credit card management is sending your payments by or before the due date. If you don't and a delinquency is added to your credit report, that notation will be calculated into your credit score, and not in a positive way.
But just how much does a late payment affect credit scores? The answer is a little more complicated than you may think. Here's everything you need to know about late credit card payments and credit scores.
Payment history and FICO Scores
Credit scoring companies take the activity that appears on your credit report and turn it into a score that lenders use to understand their risk in doing business with you.
The most commonly used credit score is the FICO Score, which ranges from 300 to 850, with higher numbers being preferable. The weightiest factor is payment history, at 35% of the score. This category assesses all on-time payments, delinquencies, collection activity and bankruptcy.
Payment history accounts for such a large percentage of your credit score because lenders want to see that you have consistently made your payments on time with other creditors. If you haven't, it can be a warning that you may fall behind with them too.
➤ SEE MORE: VantageScore vs. FICO Score: A Guide to understanding different credit score models
When late payments affect your credit rating
When you receive your monthly credit card statement you will see an overview of your charges, your current balance, the minimum requested payment and the due date. If you miss that due date or pay less than the minimum, the issuer may charge you a late fee, which will be added to the amount you owe. However, the credit card issuer will not notify the credit reporting agencies that you are delinquent. You will have to skip an entire payment cycle for that to happen.
For example, if your due date is March 1, and you pay on March 3, in most cases the worst that can happen will be the penalty fee. But if you still haven't paid by April 1, you've now skipped a payment cycle. At that stage, the issuer will likely notify the three credit bureaus (TransUnion, Equifax and Experian) of the delinquency, and a 30-day late notice will show up next to that account on your credit report.
If you miss another payment cycle, a 60-day late notice will appear on your credit report, and so on until you are 150-days past due. After that, the credit card issuer will usually sell the account to a third-party collection agency, which will then own (and collect on) the debt. The original credit card company will notify the credit bureaus, and a "charge off" will appear on your credit report, which indicates that your account was closed with a debt outstanding.
Keep in mind throughout all of this that making late payments is just one way you can tank your credit score. It's important to pay attention to all the factors influencing your score.
➤ LEARN MORE:Why payment history is such an important part of your credit score
How late payments are factored into your credit score
Not all late payments on a credit report are created equal when it comes to how they affect a credit score. The extent of the damage depends on several factors:
Recency. If the late payment appeared recently, which is usually perceived as in the past year or two, the impact of a late payment on your credit score will be much greater than if the late payment occurred six or seven years ago.
Frequency. A single 30-day late payment's affect on your credit score will be far less than if you have many 30-day late payments on multiple credit accounts peppering your credit report
Severity. Being behind on a credit card with a $100 balance is less damaging to your credit score than being late on one with a $10,000 balance.
Overall credit history. Credit scoring companies also take into account the full breadth of your credit history. If you skipped a big payment recently but you have a long and robust pattern of using many credit accounts responsibly, it may not hurt your scores as much as if you didn't. According to FICO, a person who started with a 710 score but missed two payments might see a 180-point decrease, though a person who began with a score of 607 may see a 47 point decrease.
So how long do late payments affect credit scores? For as long as they appear on your credit reports, though the impact will diminish over time. After seven years late payments fall off credit reports. When the notification is no longer listed it will not be factored into your credit scores again.
How to avoid late credit card payments
Sending your credit card payments on time will not just save you from credit damage, but also being hit with a penalty fee and sometimes a higher APR. Here are a few strategies to ensure that your credit card payments are always recorded as on time.
Enroll in automatic bill pay. Almost all the major credit card companies give their cardholders the option to have the payment automatically deducted from their bank accounts on a specific date of the month. You can select to have the entire balance paid in full, the minimum monthly payment, or a fixed monthly payment. All you would need to do is make sure you have the money in your banking account to cover the withdrawal.
Pay as you go. Every time you make a charge, use your bank's app to satisfy the bill in full. Not only will you prevent late payments, but you'll avoid interest charges and having to face a larger than expected debt.
Sign up for alerts. Many credit card companies will ping you with a text or email a week or so before your credit card payment is due. So, while you may be forgetful when life gets in the way, your credit card company can help you stay on top of your bills.
Mark due date on your calendar. And then there's the old-fashioned method: on your wall calendar, write a prominent note on the day that your credit card payment is due for each month. Every time you look at the calendar you will be reminded that that date is coming up.
How to improve credit score after making late credit card payments
Don't worry if your credit reports already show late payments. You can recover. If you have managed the credit card perfectly for years and it's a one-time event that was for a good reason, contact the issuer. Ask if they will consider not reporting the late payment on your credit report if you pay everything that's due. Although they are under no obligation to grant your request, it doesn't hurt to try.
Most critical, though, is to start paying your credit card by the due date from this point forward. As months and years pass, and with many accounts showing timely payments, the damage caused by the delinquencies will fade. After all, lenders just want to be reassured that you really are a responsible borrower. When you prove that, your credit score should rebound.