Updated, November 10, 2017
I remember way back in 2001 when I had a ton of credit card debt – I'm talking $100,000 in credit card bills alone.
I know it sounds awful, and it was. But in my late 20s and early 30s, I was a classic over-spender who'd been mismanaging credit even though I didn't fully realize it.
In fact, I was in denial about my debt and credit woes for several reasons.
For starters, I had a good job with a nice, six-figure income. Second, I never, ever missed any payments, so bill collectors were not calling me at work or home nor did I ever get dinged with late payment fees or super high interest rates. Finally, I was doing a lot of other things right: investing in mutual funds, socking away money in my 401(k) plan and protecting my family by having life insurance and disability coverage.
All these things helped me to rationalize my debt issues and made me think I was doing just fine. Until, of course, I realized I wasn't.
Facing the reality of large credit card debt
One day, after maxing out my cards – and later getting rejected for new credit card offers – I finally decided to take a cold, hard look at my debts and to tally up all my bills.
After I listed everything in black and white, I'll admit it was more than a little unnerving to realize I'd amassed more than $100,000 in credit card debt.
Fortunately, I didn't panic. I simply resolved to start chipping away at my credit card debt, little by little.
>> Related content: Compare 0 percent APR credit card offers side by side
It took me three years to become debt free, and I'm proud to say that I paid back every penny that I owed – all without ever missing a single payment. In 2004, I wound up writing a book about what I did to knock out my debts. That book, "Zero Debt: The Ultimate Guide to Financial Freedom," became a New York Times bestseller. It's sold more than 100,000 copies and is currently in its third edition.
Lessons learned from paying off credit card debt
To help pay off my debts, one of the smartest things I did was to start shopping around for the best 0 percent APR deals available.
I knew that if I could knock my interest rates down dramatically, I would substantially lower the finance charges I'd been paying and that money could go toward reducing the principal balances on my credit cards.
So I went on the prowl for credit card offers with a 0 percent introductory APR. Honestly, back then, doing a balance transfer with a 0 percent intro rate was often the only way to afford all my payments – and I was mostly making minimum payments.
But because I had a excellent payment history, I was eventually able to get several credit card offers at 0 percent and to negotiate with my creditors, knocking down my other credit card rates to 2.9 percent and 4.9 percent.
These days, if I take advantage of a 0 percent credit card offer it's not because I'm struggling to make minimum payments; it's because I'm using my credit cards strategically in some way that will help – and not hurt – my overall finances.
Besides learning the art of delayed gratification and not spending money on things I couldn't really afford, my past experience taught me three important lessons.
In a competitive marketplace banks, credit unions and other credit card issuers will always compete for your business in order to keep you as a customer or attract you as a new client, so it pays to shop around and always know the latest offers available.
You have a lot more power than you think when it comes to negotiating with financial services firms and getting better deals than you probably thought possible.
A 0 percent credit card deal can be greatly advantageous to lots of people, even those who aren't deep in debt.
No matter what your goal, take a look below at how to use 0 percent credit card offers to your financial advantage. Then see where you can snag the best 0 percent intro APR credit card deals.
How you can benefit from a 0 percent credit card deal
You should seriously consider taking a 0 percent APR deal if you fit into any of these categories:
You have existing credit card debt that you are currently unable or unwilling to repay in full.
Your current interest rates are average to high: 12 percent to 22 percent APR or more.
You are planning to make a large purchase on a credit card (or have recently done so) and need some time to pay it off.
You want to get aggressive about paying off credit card bills and have your future payments go toward the principal, not interest.
You want to better manage your monthly cash flow and having a 0 percent offer would help.
You have a good to excellent credit score (or even just decent credit) and would like to lock in a competitive 0 percent introductory rate for near-term or future flexibility.
If any of the scenarios above describe you, here are six good credit card offers that feature a 0 percent intro APR.
---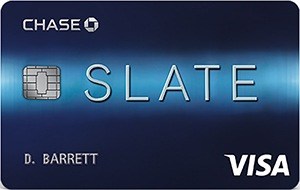 Why I like this card: Chase Slate® is an excellent all-around deal. The card has a $0 annual fee and a $0 intro fee on transfers made within 60 days of account opening. The 0 percent intro APR on balance transfers for 15 months means you have a nice, long time to pay off your balance. Plus, you can also enjoy a 0 percent intro APR on purchases for 15 months.

---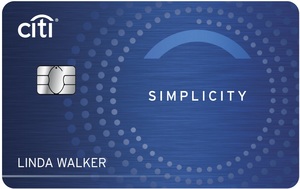 Citi Simplicity® Card - No Late Fees Ever
(Citi is a Cardratings.com advertiser)
Why I like this card: This card takes the hassle and fuss out of managing your credit card bill. It boasts a shockingly long 21-month 0 percent introductory period for purchases and balance transfers, the longest 0 percent APR offer on the market, to the best of my knowledge. It also promises no late fees, annual fees or penalty rates. Citi even lets you pick your own monthly due date for this card, helping you better manage this obligation or align your bill due date with when you get paid.
Another 21-month intro 0 percent APR card to consider is the Citi® Diamond Preferred® Card - 21 Month Intro Offer on BT and Purchases, which offers that same great intro period for purchases and balance transfers but also includes access to a 24/7 concierge service among a few additional perks.
---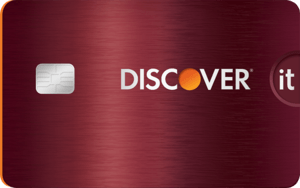 Discover it® - Cashback Match™
Why I like this card: This is a great choice if you want to earn cash rewards for your spending. With this card, at the end of your first year Discover automatically matches all the cash back you've amassed. Cash rewards never expire and you earn 5 percent cash back in bonus categories each time you activate up to the quarterly maximum. That's in addition to 1 percent cash back on all other purchases.
---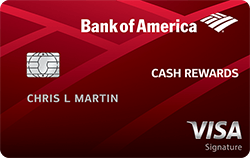 Bank of America® Cash Rewards Credit Card
Why I like this card: It offers special cash perks if you're already a Bank of America customer. Everyone gets 1 percent cash back on every purchase, 2 percent at grocery stores and wholesale clubs and 3 percent on gas up to the first $2,500 in combined quarterly purchases made at grocery stores, wholesale clubs and gas stations. But if you have a Bank of America checking or savings account or a Merrill Lynch investment account, you get an extra 10 percent cash back bonus each time you redeem your cash reward into an eligible account. The bank's Preferred Rewards clients receive an even juicier bonus: 25-75 percent.
---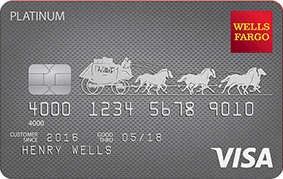 Wells Fargo Platinum Visa® Card
Why I like this card: This card helps you better budget and track your credit card spending. It's so easy these days to whip out plastic to pay for almost anything. And who can blame you? Using a credit card is often safer and more convenient than carrying around a wad of cash. But it's important to stay on top of your total credit spending and your overall financial goals. This card helps you do that by giving you tools to create a personalized budget and routinely track your financial progress. Plus, its 0 percent APR for 18 months on balance transfers and purchases (then, 16.15%-25.99% (Variable)) could come in handy if you have a balance to pay off or a major purchase on the horizon.
Wells Fargo Platinum Visa® Card
---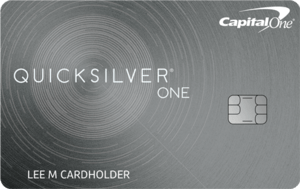 Capital One® Quicksilver® Cash Rewards Credit Card
Why I like this card: It's not always easy to find a good balance transfer offer on a card with a decent rewards program and signup bonus. This is a good card on all those fronts Take advantage of the nine-month 0 percent APR on balance transfers and purchases to pay down your balance. Plus, spend $500 in the first three months and earn a $150 cash bonus. Additionally, keep using your card to earn 1.5 percent cash back on all your purchases.
Final thoughts on 0 percent APR cards
Even if you ultimately decide not to take advantage of a new 0 percent APR credit card deal, such an offer can still benefit you.
How? You can use it as leverage in talking to and negotiating with your existing creditors, just like I did. There's nothing to stop you from calling up your current credit card company and saying something like, "I received a lower rate credit card offer from your competitor, XYZ company. Can you match or beat this offer?"
Even if they say "No," you're not in any worse a position. Chances are, you'll probably get a sweeter deal.
A survey from Synergistics Research Corp. revealed that more than 75 percent of customers who call their credit card companies to request a lower interest rate get a better deal right there on the spot.
So that lower rate – or even better, a nice 0 percent intro APR from one of the recommendations mentioned above – is often yours for the asking.
Want to consider some additional options? Click here to compare 0 percent APR credit card offers side by side.