Deserve EDU Review
A rewards credit card designed for students with little to no credit history, as well as for international students.
By
Jennifer Doss
CardRatings Editor
|
Updated
Our credit card articles, reviews and ratings maintain strict editorial integrity; however we may be compensated when you click on or are approved for offers (terms apply) from our partners. How we make money.
Deserve EDU
CardRatings Editor's Analysis: Pros & Cons
Designed for students with little to no credit history, or for international students looking to apply for a U.S. credit card.
Spend $500 in the first three billing cycles and enjoy one free year of Amazon Prime Student, a $59 value.
Includes up to $600 in cell phone protection when you use the card to pay your monthly cell phone bill.
This card earns users 1% cash back on all purchases, which isn't bad for a student credit card, however, depending on your spending habits, a student credit card that earns extra in select categories, such as the Discover it® Student chrome, could benefit some users more.
Deserve EDU

essentials

Getting a rewards credit card as a student can be tough, and getting a rewards credit card as an international student can feel next to impossible. With the Deserve EDU though, it's simple.

Not only does the Deserve EDU not require a credit history, it also doesn't require a social security number from international applicants, making it a solid choice for international students studying in America. Instead, Deserve looks at your full financial picture considering a number of factors, like how you manage your money, if you pay your bills on time, etc., to predict your future credit potential.

When it comes to earning rewards on purchases, the offering isn't stellar, but it's solid, at 1% cash back earned on every dollar spent. There's a generous credit limit, up to $5,000, and this card includes a plethora of Mastercard Platinum benefits, such as cell phone insurance (up to $600 when you use your card to pay your cell phone bill), car rental collision damage waiver, price protection, extended warranty, travel assistance services, and ID theft protection, as well. New cardholders can receive one year of Amazon Prime Student on Deserve after spending $500 in the first three billing cycles with your EDU card. Plus, there's no annual fee.
Top Features
Regular APR
18.74% Variable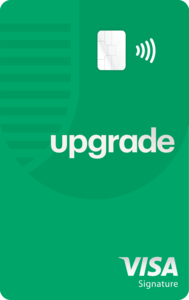 Combine the flexibility of a card with the low cost and predictability of a loan
$0 fees - $0 annual fee, $0 activation fees, $0 maintenance fees
No touch payments with contactless technology built in
See if you qualify in minutes without hurting your credit score
Access to a virtual card while you wait for your card to arrive in the mail
Great for large purchases with predictable payments you can budget for
Mobile app to access your account anytime, anywhere
Enjoy peace of mind with $0 Fraud liability
What our editors like most about the
Deserve EDU
College is a great time to work on your credit history, and the Deserve EDU helps students do just that. Because no credit history is required to apply for this card, it opens up opportunities for students of all credit backgrounds– or no credit background at all. How easy it is for international students to apply is also nice. Many international students spend four years or more in the United States for school. That's a significant amount of time for someone to go without a credit card– if they want to use a credit card that is. There's also no foreign transaction fees associated with this card, so it's a great one to use while vacationing or studying abroad, or for international students to use on trips home. Plus no annual fee, a year of free Amazon Prime Student, and rewards earned on every purchase made are all nice perks.
Potential downsides of the
Deserve EDU
For starters, there is the APR. At 18.74% Variable, that's somewhat high, though it's kind of in the middle of the range that many comparable student credit cards offer. If all goes well, you'll pay the balance in full every month and the interest rate will be a moot point, but if something does go wrong and you can't pay your balance in full for a while, you could end up spending a lot in interest.
However, while the APR is a bit high, there isn't a penalty rate if you're late making a payment, and the $25 late fee (waived the first time you pay late) you'll pay for a late payment is lower than a lot of late fees on other credit cards.
Also, and this may seem like a downside, but it's really not: you can't take out cash advances with this credit card. Many credit cards will let you take out cash advances, and that can be very helpful if you're in a financial jam, but the interest rates are generally higher for cash advances than regular borrowing, and the interest kicks in immediately, from the moment you take that cash. So doing a cash advance with a credit card is an expensive form of borrowing, and frankly, you're probably better off not having a cash advance "perk" on your credit card, especially while you're trying to build your credit.
How the
Deserve EDU

compares to other credit cards
Deserve EDU

vs.

Deserve Pro

(This card is not currently available on CardRatings)

It's a little too easy to say that Deserve Pro is just like Deserve EDU, except that it isn't for students. That's partially true, but if you have good, fair credit, there are some notable reasons why you might want to apply for this card versus the one designed for students with no credit history. For starters, the rewards are pretty generous.

With Deserve Pro you'll receive 3% cash back on travel and entertainment, 2% cash back at restaurants and 1% on everything else. (Restaurant, travel, and entertainment categories earn bonus cash back on the first $500 of combined net purchases made each billing cycle. Once the $500 per billing cycle limit is reached, you will earn 1% base cash back on additional purchases.) There's also no annual fee and your first late payment fee (if you have a first) will be waived. Otherwise, it's $25. And the credit limit is larger– up to $10,000.

The APR isn't bad either, at just 17.49% to 24.49% Variable. Even if you qualify for the upper end of this range, you'll still be looking at a lower APR than the Deserve EDU.

This card also comes with the same premium Mastercard benefits as the Edu card as well, like cell phone insurance, car rental collision damage waiver, and travel assistance services.
Deserve EDU

vs. Citi Rewards+℠ Student Card

(This card is not currently available on CardRatings)

The Citi Rewards+℠ Student Card has some interesting features. It's the only student credit card that automatically rounds up to the nearest 10 points on every purchase– with no caps. It also comes with a bonus for signing up– 2,500 points after you spend $500 in purchases with your card within three months of opening the account– redeemable for a $25 gift card at thankyou.com.

The Deserve EDU may not come with a signup bonus offer, but it does offer one year of Amazon Prime Student, a $59 value. If you do the math, you can see where you come out ahead.

As far as earning rewards on purchases goes, with the Citi Rewards+℠ Student Card you can earn 2X ThankYou® Points at supermarkets and gas stations for the first $6,000 per year and then 1X point thereafter. Plus, you'll receive 1X point on all other purchases, and 10% of points back for the first 100,000 ThankYou Points® you redeem per year.

Neither card charges an annual fee, but the variable APR for the Citi Rewards+℠ Student Card is a range instead of a flat rate. At 14.49% - 24.49% (Variable), you may come out better or worse than the Deserve EDU, depending on your credit worthiness. One big difference, however, is that the Citi Rewards+℠ Student Card offers introductory 0% APR on purchases for seven months. This is a great offer, but it's important to remember that those charges must be paid off within that seven month window; otherwise, you could be looking at a mountain of interest charges to pay off once the offer expires.
Deserve EDU

vs.

Discover it® Student chrome

(This card is not currently available on CardRatings)

With the Discover it® Student chrome card you'll get 2% cash back at restaurants and gas stations up to $1,000 in combined purchases each quarter. On all other purchases you get unlimited 1% cash back. And after your first year, Discover will match all the cash back you've earned. So say you earn $100 in your first year, you'll actually walk away with $200.

The Discover it® Student chrome also rewards good grades. If your GPA is 3.0 or higher, for the next five years, you'll receive a $20 statement credit each school year. And for all of this there's no annual fee.
Is
Deserve EDU

a good card?

We think so. But is it a card you should get? That's a decision only you can make. The best applicant for the Deserve EDU is a college student who doesn't have much of a credit history and doesn't want to rely on a cosigner– and would like to earn some rewards for making purchases.

And if you like the idea of getting Amazon Prime Student for a year, then that's another selling point.
Deserve EDU Compared to Other Bad credit Cards
Regular APR
18.74% Variable
Regular APR
6.99% -29.99% Fixed
Regular APR
26.99% (Variable)
Regular APR
17.39% (Variable)