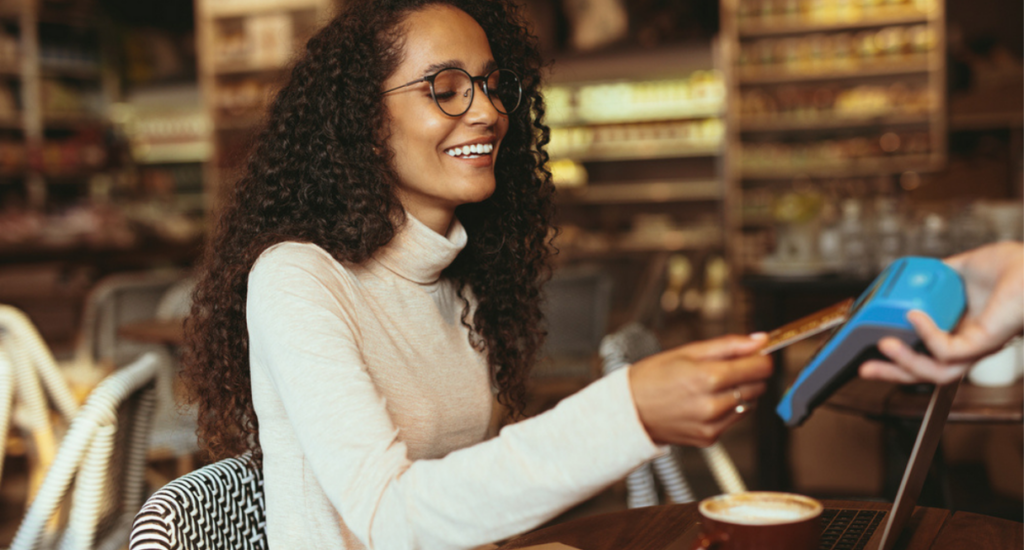 Debit cards have grown in popularity in the past couple of decades. In fact, according to a Federal Reserve study, debit cards accounted for 56% of all card payments (including credit cards) in 2021.

Not surprisingly, debit card reward programs are also becoming more prevalent. In 2018, 40% of debit card users received rewards for their everyday purchases. This number increased to 46% in 2020. Moreover, 33% of cardholders claim that they are motivated to use a card in order to get rewards according to the Payments Journal.

Despite this recent growth, debit card rewards seem to have historically "played second fiddle to" credit card rebate programs. For example, 59% of U.S. adults carry at least one credit card that offers rewards according to Synchrony Bank.
Key takeaways
Why have debit cards lagged behind credit cards when it comes to rewards? Is this changing?
Are debit cards better suited for certain types of consumers wanting to earn rewards than credit cards and vice-versa?
You earn more rewards with credit cards than debit cards, often double
For as long as I remember (and I've covered the industry for 25 years), the earn rate of rewards credit cards has generally been much more aggressive than reward debit cards. This disparity can be clearly seen when you look at cash-back programs.
If you have a cash-back credit card, your earn rate is simply the rebate percentage you earn on purchases. For sake of simplicity, let's focus on cards that give you a flat-cash rebate on every purchase you make (meaning that your rebate percentage doesn't vary based on how much you spend or what kinds of purchases you make).
Cash-back credit cards typically earn a flat rebate of up to 2% on purchases while similar debit cards typically only earn up to 1%. Basically, you can normally earn double the cash back by using a credit card instead of a debit card.
For instance, you can earn 1% cash back on up to $3,000 in monthly purchases with the Discover cash-back debit card. In contrast, you can earn a 2% cash rebate (unlimited 1% when you make a purchase, and another 1% when you pay the minimum due on time) with the CardName with no monthly caps on the rewards you can earn. (Citi is a CardRatings advertiser.)
Similarly, airline reward credit cards often allow you to earn twice as many frequent flyer miles as debit cards. Case in point, you can earn at least 1X mile, and in some cases 3X miles, on eligible purchases with the CardName discontinued. (Earn 3X the miles on purchases directly with Delta as well as on purchases directly with hotels and 2X the miles on purchases at restaurants – including delivery and takeout in the U.S. – and at U.S. supermarkets. Earn 1X mile on all other eligible purchases.) In comparison, you will only earn one mile in rewards for every $2 you spend with the Delta SkyMiles Debit Card. (American Express is a CardRatings advertiser. )
BONUS TIP!

Not all debit card rebate programs lag behind their credit card counterparts. The popular Target RedCard gives you a 5% rebate on Target purchases on both its debit card and credit card. While I love my 2% cash-back credit card, I have personally used the Target debit card for many years (only at Target) and have earned hundreds of dollars in rebates in the process!
Pros and cons of cash-back debit cards
One of the best ways to find out if a cash-back debit card is a good fit for you is to learn some of the advantages and disadvantages of using one. Dr. Mary Ann Campbell, an "Edu-tainer" who teaches personal finance through engaging magic tricks, and Ruth Susswein, Director of Consumer Protection for Consumer Action, helped me compile some bullet points.
Pros:
➤ LEARN MORE:Can you get cash back with a credit card?
Cons:
Susswein adds that you should also consider "how much it is going to cost you to get cash back, meaning what are the fees with this debit account — are there monthly fees, ATM fees, etc.? Is there a cap on how much cash you can earn?"
Finally, you'll want to know if you can earn more cash back for purchases that you sign for (a signature transaction) as opposed to purchases that you make with a PIN. Generally, if you sign your receipt while making a purchase instead of using your PIN, you will earn a higher rebate.
BONUS TIP!

If your debit card gives you a higher rebate for signature transactions, you can simply tell the clerk when checking out that you want to choose credit (instead of debit). If you choose debit, you will likely be required to enter your PIN number and, thus, will earn a lower rebate.
Pros and cons of credit card reward programs
As mentioned above, perhaps the biggest plus is that you can earn greater rebates with credit cards. I personally love my 2% cash-back card and use it for practically everything.
However, there are also significant downsides, such as the potential for card debt, that can outweigh any rewards that you might earn. As a result, it's best to carefully weigh the upsides and downsides before you jump on the credit card reward bandwagon.
Pros:
Cons:
A final related warning is that rewards cards, by nature, are designed to entice you to spend more. You have to practice discipline when using them and strictly stick to your monthly spending plan or budget.
Susswein uses humor to underscore this warning. "We need to keep an eye on our spending to be sure we don't pay interest on a dinner we digested weeks before the bill arrived!"
BONUS TIP!

If you have bad credit, don't assume that you will never be able to get approved for a rewards credit card! Griffin notes that "there are steps you can take to improve your credit score. Start by getting a copy of your credit report along with your FICO Score."

He then advises that you "pay attention to the factors most influencing your score, including things such as missed payments or high balances. You can also get credit for paying your cell phone, utility, video streaming service, rent payments and more through Experian Boost."
➤ SEE MORE:How to start building credit
Which is better: a cash-back debit card or rewards credit card?
Deciding which type of card is best for you may seem confusing if you've never used a rewards card. The good news, though, is it isn't rocket science and the old sayings that "it all depends" and "there is no wrong answer" definitely apply.
The key is to "know thyself" as an ancient Greek philosopher once said. If you think that using a credit card will tempt you to spend more, a debit card is probably the better way to go.
If you are financially disciplined (and have good credit), then why not take advantage of the enhanced rebates of a credit card (not to mention the other benefits)? Susswein adds that you should "consider the type of spender you are and as always focus on the fine print — that's where the real offer lies."
Finally, be savvy and consider the overall financial benefit to you before you decide which card is best. This includes considering card benefits that might be overlooked.
BONUS TIP!

If you're not sure if you're disciplined enough to handle a reward credit card, then I would advise that you first use a basic, no frills card (as in no rewards). If you can prove to yourself that you can pay off your monthly balance in full for a year or so, then reward yourself (pun intended!) by graduating to a rewards credit card.
Final thoughts
Using rewards cards, whether debit or credit, can be fun and, more importantly, can really help improve your bottom line. The good news is that you can have both in your wallet. As I mentioned, I use my Target debit card in order to get 5% off my Target purchases and I basically use my 2% cash-back credit card for everything else.
The key is to find a strategy that works for you- one that best matches your lifestyle and spending habits. You can always reexamine your strategy and make adjustments as needed. In other words, you're not "married to your card" and can make changes on the fly.