SPONSORED POST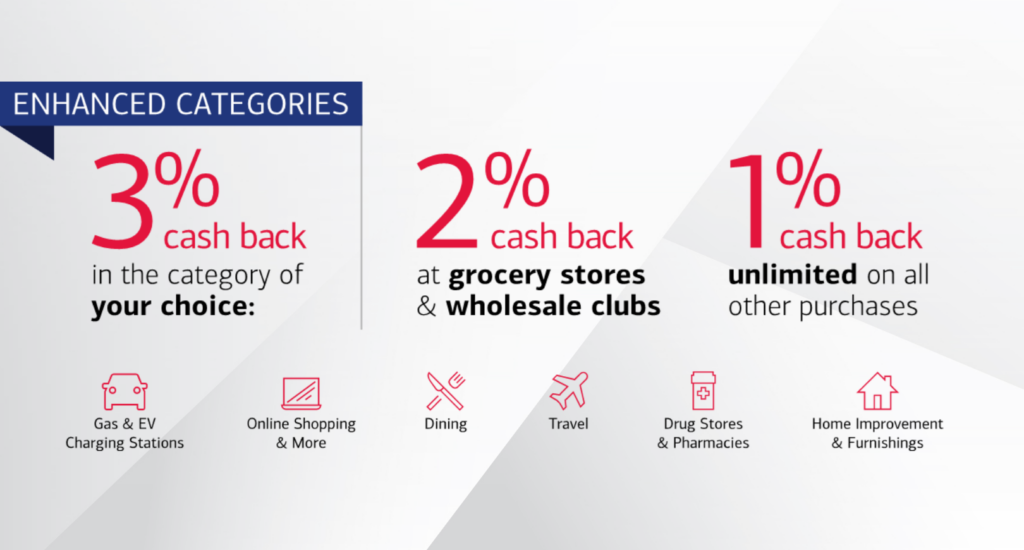 The Bank of America® Customized Cash Rewards credit card has quickly become one of my favorite credit cards. It offers 3% cash back on the category of my choice, and it's become my go-to card for online shopping. However, I'm not locked into a bonus cash-back category. If I have a major purchase planned, it's easy to change my category selection online.
Now, Bank of America is taking a good thing and making it even better. Based on Bank of America customer feedback, they have enhanced two of their customer-choice categories to provide even more opportunities to earn 3% cash back on purchases.
How to earn cash back with the
CardName
Earning cash back is easy and automatic with the Bank of America® Customized Cash Rewards credit card. All your spending is eligible for cash back, based on the following:
3% cash back in the category of your choice. Six categories are available:

Gas and EV charging stations
Online shopping and more
Dining
Travel
Drug stores and pharmacies
Home improvement and furnishings stores
2% cash back at grocery stores and wholesale clubs
1% cash back on all other purchases
You can earn 3% and 2% cash back on up to $2,500 in combined spending across applicable categories each quarter. After that, you'll receive 1% cash back on all additional purchases.
Each month, you can change your choice category once. If you don't make a selection, it will stay the same as the previous month.
Online shopping now includes streaming services and more
The online shopping category has always been broad, but Bank of America recently expanded it to include even more opportunities for cash back. Now, in addition to all the shopping you do on various websites, you'll get 3% cash back on the following as part of the online shopping and more category:
Cable services such as Comcast
Streaming services such as Netflix and Spotify
Internet plans
Phone plans, including landline and mobile plans
With the addition of these items, the online shopping and more category almost feels like two categories in one. That's not something seen elsewhere, with other rewards cards keeping streaming services as a stand-alone category – assuming they even offer extra rewards for this spending at all.
Earn 3% cash back at EV charging stations
Gas has always been one of the choice categories for the Bank of America® Customized Cash Rewards credit card, but not everyone powers their vehicle with gasoline nowadays. Going green doesn't have to mean giving up valuable cash-back opportunities. The CardName has leveled the playing field with its new combined category for gas and EV charging station purchases. That means you can now earn 3% cash back for recharging your car.
Other perks from the
CardName
With so many cash-back earning opportunities, it can be easy to forget that there are other good reasons to apply for and use the Bank of America® Customized Cash Rewards credit card. These include the following benefits:
$200 cash rewards bonus for making at least $1,000 in purchases within 90 days of account opening

IntroAPRRate

and for balance transfers made within 60 days of opening an account (then

RegAPR

)
No annual fee
What's more, if you have savings or investments with Bank of America or Invest with Merrill, you may be eligible for Preferred Rewards. That could qualify you for 25% – 75% more rewards when you use your CardName.
If you already have the Customized Cash Rewards card, get ready to watch your earning potential grow. And if you don't already have the card, now is a good time to apply so you can begin earning cash back on all your everyday spending and more.