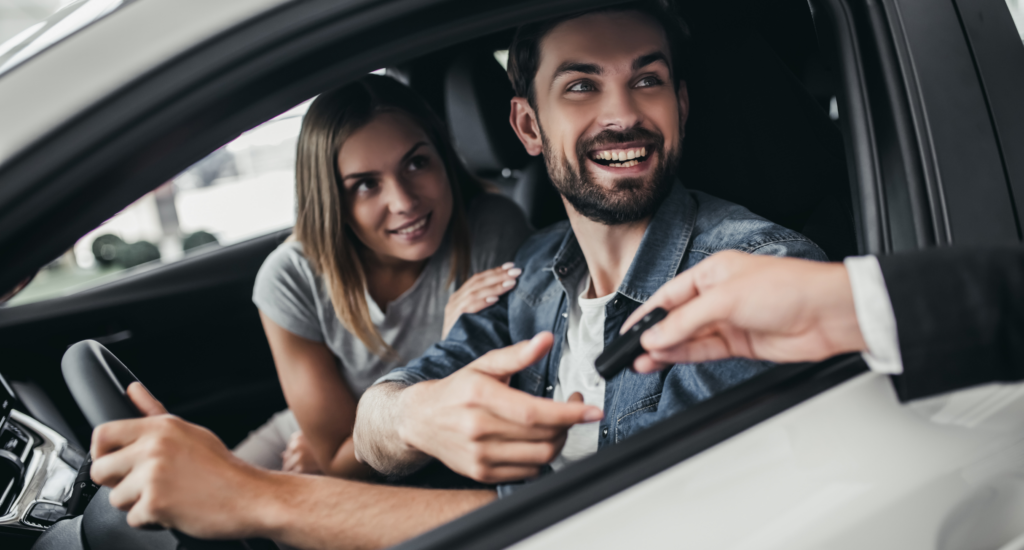 When it comes to redeeming travel rewards, car rentals are something of a dark horse. Everyone wants to book a long-haul flight in business class with their miles or use their points to stay at a luxury resort, but few people recognize the value of booking a rental car with a rewards credit card.
With rental cars often running $100 or more per day now, this expense can rival the cost of a flight, depending on the length of your vacation. That's especially true if you need a larger vehicle such as a van or SUV.
Before you book your next car, take a moment to understand the ins and outs of how to rent a car with a credit card rewards program.
Best ways to rent a car with travel rewards
If you are interested in renting a car with your travel credit card, you have three options to make the most of your points or miles:
Redeem points or miles through a credit card travel portal
Redeem miles through a partnering loyalty program
Pay with a card and cover the purchase with points or miles
Here's a closer look at each option.
Rent a car with points or miles through a credit card travel portal
If your card issuer has its own rewards program, then the simplest way to turn points or miles into a free car rental is to use the company's travel portal. Examples of these programs include:
Within each program's portal, you can search for car rentals and then use your points or miles to book the reservation. Often, these portals work with several rental companies so you can book with whichever you think has the best rental car rewards program. Even when booking through a travel portal, you should be able to enter your member number for the rental company's loyalty program to get credit for the reservation.
Booking through a credit card travel portal can also have the benefit of stretching your rewards points further. Some cards will value points higher if redeemed for travel. For instance, Chase Ultimate Rewards points are worth 25% more for CardName cardholders when they are used to book travel through the card's online portal.
Rent a car with miles through a partnering loyalty program
Perhaps you don't have a card that earns points for a credit card travel program but instead earns points or miles for a specific airline or other travel company. In that case, you may still be able to redeem those miles for a rental car.
For example, you can use United Airlines MileagePlus miles or American AAdvantage miles to book a rental car through Avis or Budget. However, be aware that redeeming miles for a rental car typically doesn't provide as much value as if you used those miles for a flight.
Rent a car with your card and erase the cost with points or miles
A more lucrative – and often overlooked – way to use credit card rewards for a rental car is to use miles, points or statement credits to essentially "erase" the charge from your monthly bill. This strategy is most effective if you use a card that offers bonus points for travel purchases.
Take the CardName. It offers 10X miles per dollar spent on car rentals booked through Capital One Travel. Then, you can use the miles in your account to wipe out any travel purchase made within 90 days. As a result, you are essentially using your miles to book a rental car, but you are first charging the expense so you can get the 10X bonus miles.
Capital One is unique in offering this feature for redeeming miles, but other credit cards may have statement credits that can be used in a similar way. The CardName, for instance, comes with an annual $300 statement credit that can be applied toward travel purchases.
➤ LEARN MORE:What does credit card rental car insurance cover?
Which credit cards earn miles on rental car rentals?
Almost all rewards credit cards offer points, miles or cash back on every purchase, but some are better than others for rental cards. Look for a travel card that offers bonuses on travel purchases, which typically include rental cars. The following are some examples:
Next time you plan to travel, don't overlook the value of redeeming miles or points for a rental car. Whether you are driving to your destination or need a vehicle after a flight, car rental costs can add up quickly. Fortunately, the right credit card can keep more money in your pocket.
Be ready for your next vacation and check out this year's best travel rewards credit cards.