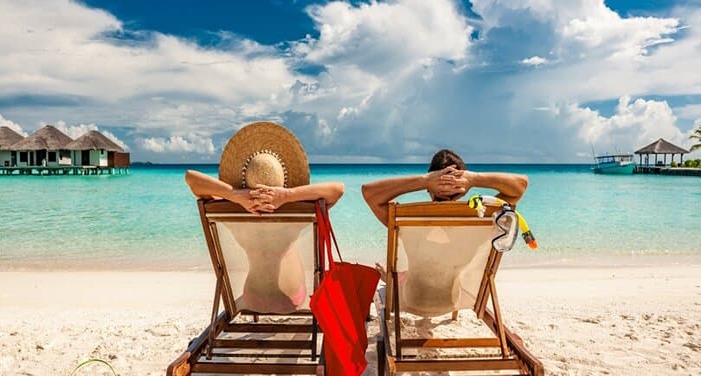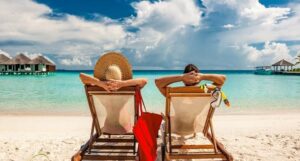 This is about the time of year when everyone starts thinking about redeeming travel rewards. That is, school is out and the kids are free (and bored) or maybe you're just badly wanting an escape from your everyday grind. Whatever your rationale, if you're searching for a place to travel, you'd do well to search for credit card that works for you by earning travel rewards. After all, traveling is expensive enough; it can help to have a tool to offset that cost.
But just as travel has become more complicated, like the restrictions on what you can or can't take on the airplane, so is picking out travel rewards credit cards. For instance, does the travel rewards credit card offer rewards when you rent a car? Well, sure, you may be thinking. It must. It would be a pathetic piece of plastic if it didn't. But does it offer rewards when you call Uber? What about toll booths? That's travel-related money you're spending? And does it cover trains? Or what if you're staying not at a hotel but getting lodging through a home sharing website like Airbnb? Now you're probably thinking: Hmmm, let me get back to you on that.
You also may want travel rewards credit cards that offer bonus rewards. That is, you want a credit card that offers rewards but one that offers extra points when you purchase something travel related, or you get a percentage off when you're redeeming travel rewards.
Or maybe you're just someone who tries to go on a summer vacation once a year and is kind of lucky to squeeze in a shorter trip or two throughout the rest of the year. Maybe the last thing you need are travel rewards credit cards that offer a lot of bells and whistles that you'll never use, and yet, you'd like something that offers you perks and benefits all the same.
So if you're looking for the best travel rewards credit cards, here are a few for the hardcore traveler, with some thoughts on how the card defines travel. And if you want a solid, uncomplicated credit card that rewards you for travel and never mind the bonus stuff, we'll offer up a suggestion for you as well.
Travel rewards credit cards
discontinued
The ideal card user: Avid travelers; definitely business travelers.
Intro APR offer: None.
Why you may want this: There's a generous signup bonus. Once you spend $4,000 on purchases in the first three months, you'll earn 60,000 bonus points. You can redeem those points to spend on $750-worth of travel related expenses when redeemed through Chase Ultimate Rewards®, or you can redeem them for $600 in cash. Some of the other benefits of having the card include:
5X total points on all travel purchased through the Chase Ultimate Rewards® portal
3X points on dining, including eligible delivery services and takeout
3X points on online grocery purchases (excluding Target, Walmart and wholesale clubs)
3X points on select streaming services
2X points on travel purchases
1X point on all other purchases
There are no foreign transaction fees
How Chase defines travel: Happily, they define it pretty broadly, meaning that there are a lot of opportunities to land double points on travel for just about anything. Here's what Chase says on its website: "Merchants in the travel category include airlines, hotels, motels, timeshares, car rental agencies, cruise lines, travel agencies, discount travel sites, campgrounds and operators of passenger trains, buses, taxis, limousines, ferries, toll bridges and highways, and parking lots and garages."
There are some important exclusions, though, as you'll see if you check on the website. For instance, you won't get rewards points if you visit a tourist attraction. A good rule of thumb is that if you spend money to get somewhere and stay somewhere, it's probably covered. But what you do while you're there, it probably isn't (well, in terms of getting double points; you would get your one point for every dollar you spend if you're visiting a museum or getting tickets to the Statue of Liberty or what have you).
CardName (Citi is a CardRatings.com advertiser.)
Who the ideal card user is: Regular Costco members, especially if you travel a lot by car.
Why you may want this: The Costco Anywhere Visa® Card by Citi is a store credit card for Costco warehouse club members, but it's also a general rewards card that can double as a pretty good travel card as well. You'll receive three percent cash back on qualifying restaurant and travel purchases, which is nice, but what may make it a terrific card is the 4% cash back on gas and EV charging purchases (up to $7,000 a year) – even if you fill up somewhere other than Costco. (How much you'll really save on gas is tricky. Costco states in its terms that you'll get 1 percent back if you buy gas at, say, a convenience store or supermarket, but a lot of consumers are reporting that they're still getting four percent because of how many establishments that sell gas are coded. Anyway, your mileage here, pun intended, may vary.) In any case, if you commute daily, and especially if you take cross-country family road trips, a card like this could end up saving you a significant windfall.
Other benefits include:
No annual membership fee, other than your regular Costco membership fee.
You get 2 percent cash back for any purchases at Costco.
You get one percent cash back everywhere else.
No foreign transaction fees.
How Costco defines travel: Slightly more narrowly than Chase, at least in the language on its website: "3% cash back on restaurant (including cafes, bars, lounges and fast food restaurants) and eligible travel purchases worldwide, including airfare, hotels, car rentals, travel agencies, cruise lines and Costco Travel."
Based on that definition, tolls, train fares, parking, Uber and even house-sharing sites like Airbnb won't earn you that travel bonus. Just something to keep in mind if you're planning on racking up points on your EZPass reload, for instance.
The ideal card user: The occasional traveler, or anyone looking for an uncomplicated way to earn rewards while they travel (and everyday).
Why you may want this card: The great thing about the no annual fee CardName is that it earns unlimited 1.25 miles per dollar on every purchase, every day. That means you'll earn miles whether you're filling up your car with gas, buying groceries, redecorating your home, paying your gym membership, purchasing plane tickets, etc. You name it; every dollar you put on the card earns you 1.25 miles, with no categories or spending caps to worry about.
Then there are other perks to think about, such as the welcome bonus, 20,000 miles earned after spending $500 with the card within the first three months of account membership, 24-hour travel assistance services, auto rental collision damage coverage, and travel accident insurance. Plus, there are no foreign transaction fees associated with this card, making it a great option whether you're planning to travel near or far.
How Capital One defines travel: Since you earn a flat 1.25 miles on all purchases, the concern here isn't where you earn miles, but rather what counts as "travel" when it's time to redeem your rewards. According to the Capital One website, "Purchases made from airlines, hotels, rail lines, car rental agencies, limousine services, bus lines, cruise lines, taxi cabs, travel agents and time shares are generally considered to be travel purchases and availability for redemption is based on the merchant category code assigned to them by the merchant. Capital One is not responsible for how merchants assign these codes."
Miles can be redeemed a number of ways with Capital One including for gift cards, booking travel through their online portal, for cash back, account credits, or by transferring miles to loyalty programs, but if you want the best bang for your buck, the best way to redeem Capital One miles is with their "Cover Travel Purchases" tool, which reimburses you for recent travel purchases. For example, say you use your card to make a $300 airfare purchase and you have 50,000 points in your account. Two to three days after making your purchase (whenever it clears in your transaction history) you could redeem 30,000 points to cover that purchase from your transaction history. Voila – it's as if the purchase never happened! Except that it did as you now have plane tickets, and Capital One will still make note of this swap on your account. Regardless though, that's $300 less you have to worry when your next statement comes around.
Redemptions such as this must be made within 90 days from the date your travel purchase posts to your account. Your account credit is usually applied to your balance within two to three business days after the redemption. Redemptions for a portion of a purchase amount (partial redemptions) are also available.
discontinued
The ideal card user: The occasional traveler.
Why you may want this card: For every dollar you spend on groceries, airfare, online shopping or whatever you want, you earn 1.5 miles. You can redeem those rewards for a statement credit to cover travel charges or for a bank deposit; incidentally, 100 miles is always worth $1 whether you're redeeming for statement credit or a deposit directly to your bank account.
What's particularly special at this card is that Discover will MATCH all the miles you earn during your first year. If you do the math, that means you essentially earn three miles per $1 for your first year; that's a fantastic earn rate, especially for a card without an annual fee.
Other benefits include:
Paying late won't raise your APR.
No late fee on the first late payment.
No foreign transaction fees.
How Discover defines travel: You earn a flat 1.5 miles on all your purchases, so the concern here isn't where you earn miles, but rather what counts as "travel" when it's time to redeem your rewards. According to the Discover website, "travel purchases include airline tickets, hotel rooms, car rentals, travel agents, online travel sites and commuter transportation." Dig deeper into the fine print and you'll find that vacation packages, taxis, airfare/hotels booked through "online travel sites" and more are all eligible as "travel" for the purposes of redeeming your rewards to cover those purchases.
One thing to note is that you must have made the purchase within the last 180 days in order to redeem your miles to pay for it, and it's possible that mobile wallet or "tap-and-pay" purchases might not qualify.
There are other cards good for the occasional traveler, of course. For instance, the CardName discontinued offers double rewards, 1 percent back right away and another 1 percent when you pay your bill (at least the minimum balance due) on time, so you're getting rewarded for being a good credit card user. That would work out well if you were traveling a lot.
You could probably spend weeks sifting through the nuances of the best travel rewards credit cards and good but basic cards earning travel rewards. You probably don't have weeks, especially if you have cabin fever. And, hey, you could rent a cabin. Just make sure that the credit card you use to rent a cabin will allow you to earn travel rewards.