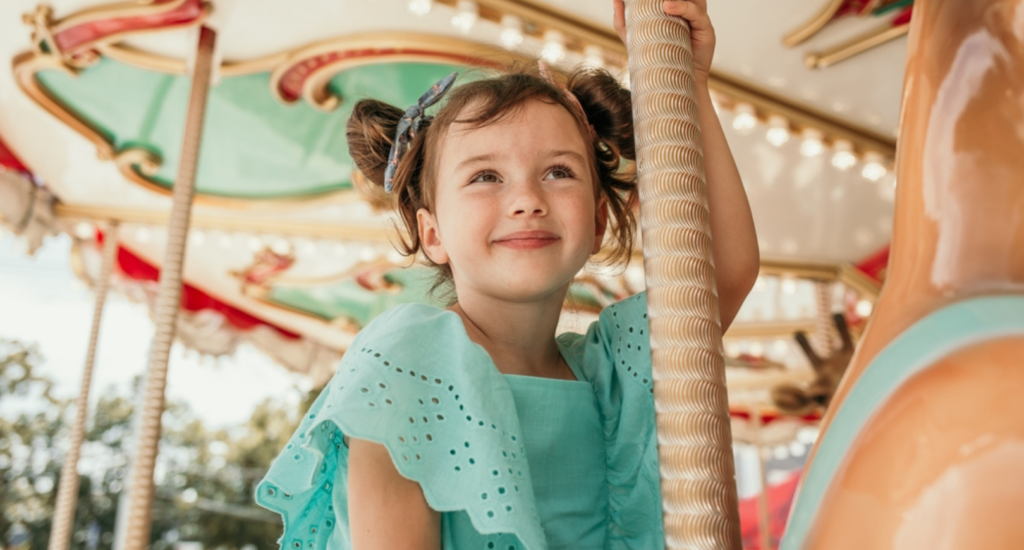 If you're considering a trip to Disney World, give yourself plenty of time to prepare your finances. Data collected by The Park Prodigy travel agency shows that the average daily cost for a Disney World vacation is between $225 and $285 per person, depending on where you stay. Therefore, for a family of four staying for three days, the total cost will average between $2,700 and $3,420. These prices include daily admission into one of the four main Disney World theme parks, accommodations, and estimated meals, but if you fly there and/or rent a car, your costs will escalate.
You can reduce these expenses while still making the most of the Magic Kingdom by using a credit card for Disney World, especially one that allows you to earn points, miles or cash back on purchases. Although it may not be easy to build enough to cover the costs of a family trip, these rewards can help to offset the total amount you spend.
Take advantage of credit card welcome bonuses
If you're considering applying for a new credit card, several months before your Disney vacation can be a good time to do so. Many rewards cards offer generous welcome, or sign-up, bonuses for new cardholders. As long as you meet the account's minimum spend requirement, where you charge at least a specific sum within a certain time frame, you can receive a bonus of a large amount of points, miles or cash back, which can go a long way in offsetting the cost of your Disney vacation.
For example, the CardName discontinued offers 75,000 bonus miles when you spend $4,000 on purchases within the first three months of opening an account. If you're able to meet that spend threshold before your trip, you'll have $750 towards travel to utilize thanks to that welcome bonus alone. Plus, the card earns 2X miles on all purchases made, so each dollar you spend on your Disney vacation can continue to earn you rewards (more on this below).
➤ SEE MORE:Best credit cards for Disney vacations
Cash in on ongoing credit card rewards
As you continue to use your cards, you will keep racking up rewards for your trip. Those rewards can then be used to help offset the cost of your vacation. The CardName, for example, allows you to use accumulated miles to cover the cost of travel purchases, or you could transfer your points to eligible travel partners which may offer you a better redemption value.
You should concentrate on the credit cards that allow you to earn the most when you charge things you need for your vacation as well as normal, everyday expenses.
Take the CardName, for instance. With it, you can earn three free night awards (each valued up to 50,000 points; certain hotels have resort fees) as a welcome bonus once you spend $3,000 in the first three months. That alone can seriously cut your Disney costs down. With this card you also earn three points for every dollar you charge on the first $6,000 in total annual spend at grocery stores, gas stations and on dining purchases, and two points for every dollar you charge on everything else. By using this card for your everyday day expenses, you can really rack up the points. When you have accumulated enough, you can redeem them at Disney-affiliated hotels such as Walt Disney World Swan and Walt Disney World Dolphin resorts. Just be sure to develop a plan on how you will amass these points as a single night at these hotels can run between 50,000 and 70,000 points. If you do need to charge a night or two to your card, rest easy knowing that you're earning up to 17X total points per dollar spent on your stay. (Earn 6X points for every dollar spent at participating Marriott Bonvoy properties, plus 10X extra points if you're a Marriott Bonvoy member, and another extra point if you're a Silver Elite Status member.) Information related to the Marriott Bonvoy Boundless® Credit Card has been collected independently by CardRatings and was neither reviewed nor provided by the card issuer.
And of course, you don't have to stay at a Disney-branded hotel. Your options for accommodations in Orlando are enormous. You can stay slightly off the main drag for less expensive rates or book your stay with points using another co-branded hotel credit card, or a general travel rewards credit card such as the aforementioned Capital One credit card.
If you are flying, a travel card can also be instrumental in slashing costs. You may want to use one that's associated with a specific airline and that flies into Orlando, such as the CardName. With it, new cardholders can earn 75,000 points once spending $3,000 within the first three months. Plus, Southwest has a ton of other travel benefits that can reduce costs – like free checked bags which can alone save you hundreds of dollars on your trip!
These are just a few examples to show that if you can make a sign-up bonus and reward accumulation work in sync with your goals, credit cards can save you a bundle on your Disney vacation. That said, don't forget that credit card interest can easily outweigh the cost of your rewards, so these are only smart strategies if you can afford to pay your credit card statement in full each billing cycle.
Earn points at Disney World
Finally, once you make it to Disney parks, use your cards to accumulate the most points possible. Here are some examples:
Earn the most on your park tickets. A standard pass for Walt Disney World is currently $109 per day, so for a group of four it'd cost $436. To boost the rewards you earn, use a card that codes amusement park admission as entertainment and offers a bonus in that category. The CardName

discontinued

offers 3% cash-back on entertainment purchases, for example. If you're pinching pennies, the $13.08 you could earn on the passes could help offset other expenses such as snacks and refreshments.
Look for any other opportunities where you can earn the most amount of rewards on entertainment. For example, if you buy things directly from Disney, it may be coded as entertainment, so use a card that offers the best earning potential for that category, such as the SavorOne card.
Use a travel rewards card to purchase park tickets at a travel agency. In that case, they may be able to be included in a vacation package that's coded as a travel purchase, increasing the value of the rewards.
Buy Disney gift cards. You can get Disney gift cards with a credit card that offers the most amount of points when you charge for items at the grocery store. For example, the CardName

discontinued

offers four points per dollar on the first $25,000 spent at U.S. supermarkets each calendar year, and you can use it to buy a slew of gift cards that you can later use at the park. American Express is a CardRatings advertiser.
Also, while developing a daily budget can help you keep on track, it's still easy to overspend once you're at the park. Using your credit card in just the right way can help:
Download the MyDisneyExperience mobile app to your phone. Link your credit card to your account so you can mobile order at Walt Disney World. With the app you can organize your plans, purchase tickets, reserve entertainment options, and pay for everything before you go to help minimize unexpected costs. Connecting a card that earns bonus rewards on all purchases could be beneficial here as the purchase category doesn't matter. The Capital One Venture card could be good for this as it earns 2X miles on all purchases, despite the category. You could later redeem any rewards earned to offset some of the costs of your trip.
Staying at a Disney property? Charge as much as you can to the room. This way, if you use a travel card, you'll earn the most points on things coded as travel purchases.
Enjoy the ease and profits from cards that offer extra points on digital wallet purchases. If you use apps like Apple Pay and Google Pay at the park, you may score a particularly high point value with the right card when using an account connected to these applications.
➤ SEE MORE:Disney® Premier Visa® vs. Disney® Visa®: Which is best?
Keep the debt down so your vacation memories remain positive
Even with all the rewards you can earn on and for a Disney vacation, mind the accumulating debt and stop charging when you can't manage the bill. When you maintain a zero balance by paying the entire amount you owe by the due date, everything you earn will be your profit – and can help slash the price of your Disney vacation. You don't want to look back and regret what you spent at the Happiest Place on Earth.