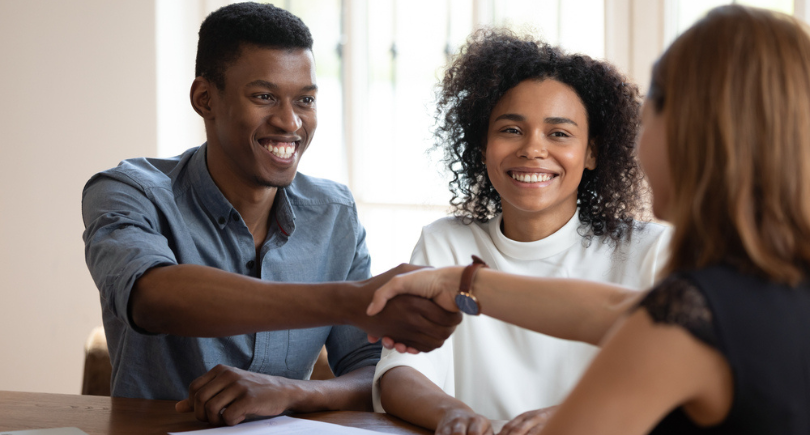 Some credit union rebate credit cards are offering aggressive rebates in order to lure new customers, but are these offers legit?
It's little secret that credit unions (CUs) have historically offered lower loan and credit card rates than banks, especially big banks. This is good news for consumers who are feeling pressure from a series of interest rate hikes. Simply put, lower credit union rates could help you spend significantly less on interest, aka finance charges, and it could make a substantial difference according to MyCreditUnion.gov.
While most consumer advocates, myself included, sing the praises of low rate credit union cards, credit union reward cards don't get as much praise. In fact, CU reward cards typically don't even compete with larger banks… at least since I started covering the industry over 25 years ago.
There are exceptions, however, and credit union reward cards seem to be getting more compelling. In fact, there are currently several credit union reward cards that are actually very attractive (in comparison to their big bank counterparts).
➤ FIND YOUR CARD:Best small bank and credit union cards
It is my hope that this article will help you decide if you should apply for a CU reward card… regardless of whether you're currently a member of a CU.
BONUS TIP!

Credit unions also tend to charge lower fees, according to MyCreditUnion.gov. Card fees can cut into your rebate earnings and should be considered regardless of whether you plan on carrying a balance or not (carrying a balance on a reward card is never a good idea).
Why can credit unions offer low rates (and lucrative rewards)?
It's impressive that credit unions can offer low rates and/or fees as well as generous rewards, especially when considering that big banks usually have much more assets. In full disclosure, I worked for a credit union for several years and have been a member of one for 20+ years.
Credit unions confuse many consumers who don't understand how they operate. Perhaps the biggest difference is that credit unions are nonprofit financial institutions, while banks typically operate for-profit.
Beverly Harzog, a consumer finance analyst with U.S. News and World Report and author of "The Debt Escape Plan: How to Free Yourself from Credit Card Balances, Boost Your Credit Score, and Live Debt-Free", succinctly explains this difference:
"Unlike big banks, credit unions are not-for-profit organizations," explains Beverly Harzog, a consumer finance analyst with U.S News and World Report. "So, they can invest their profits back into the credit union. This gives them the flexibility to offer low rates [and rebates] on credit cards to their members."
Ruth Susswein, director of consumer protection for Consumer Action, a consumer education and advocacy organization, further explains:
"Big banks tend to have far more assets but they also have shareholders who banks are beholden to, always seeking to eek out bigger profits for them," Susswein says. "Credit unions' shareholders are their members — their depositors — so they can use some of their profits to keep rates and fees manageable, which is a win for consumers and the credit union."
BONUS TIP!

Credit unions have a reputation of offering great customer service. Banks, particularly big banks, however sometimes offer customer service that is "less than stellar." If customer service is important to you when considering the best card for you, be sure to check out the user scores CardRatings collects for hundreds of cards and review the highlights of the J.D. Power Credit Card Satisfaction Study
Why are CUs offering enticing programs?
Credit union rebate cards seem to have gotten more aggressive in the past few years.
Reviewing this and other similar offers raised an obvious question. What is fueling more competitive CU card reward programs?
"Credit union credit card rewards programs have gotten more robust," Harzog explains. "One of the main reasons for this is to stay competitive with the major issuers. We still have high prices [inflationary pressures] and consumers are looking for rewards programs that help them save money."
She further opines that CUs need to stay competitive with big banks that offer generous rewards programs. CUs want to keep their members happy, but they also want to attract new members. So, the motivation behind aggressive offers seems twofold.
➤ CREDIT CARDS AS TOOLS:Inflation-busting perks your credit card already offers
How to choose the best credit union rebate cards
According to Wikepedia, as of Dec. 31, 2022, there were 4,760 federally insured credit unions in the U.S. Obviously, this can make finding the best credit union card a bit of a daunting task.
The good news is that the staff at CardRatings.com has done a lot of the research for you. I'm pleased that we recently updated our listing of the Best Small Bank and Credit Union Credit Cards.
A couple of key points to consider related to this list:
While we haven't analyzed every single CU (many small CUs don't even offer cards), we have analyzed offers from the largest credit unions that tend to offer the most aggressive reward programs.
These large CUs also tend to be fairly easy for anyone to join. CUs have a limited field of membership (i.e. you typically have to work for a certain employer of live in a certain zip code in order to join a CU. More on this below).
When you're comparing offers, remember to check with your employer to see if they offer credit union benefits. Additionally, look for CUs that serve your local area and allow local residents to join. The National Credit Union Administration (NCUA) offers a handy mapping feature to assist with locating local CUs.
John B Moore III, a community activist from Clarendon, Ark., has both the CardNamediscontinued and the CardNamediscontinued in his wallet and actively uses both cards.
He uses the Platinum Rewards card for all his gas purchases as it offers 5X points on gas paid at the pump (and at EV charging stations). And he uses the Power Cash Rewards card for his other purchases since it offers 2% cash back on all purchases for PenFed Honors Advantage Members.
"I love both of these credit union cards and have used them for years," Moore said. "They allow me to cash in my rebates often. I also have the NASA Federal CU rewards card, but it's not as good when it comes to redemption options. Both NASA and PenFed have good customer service and have reversed late fee charges when I was accidentally late on a payment."
Downsides of credit union reward cards
While the purpose of this article is to encourage you to consider the advantages of credit union cards, it's important to mention some potential drawbacks as well.
Big banks are masters at direct mail solicitations, often in the form of pre-approved card applications. In Q4 2022, the card industry accounted for 25% of total direct mail volume, which translates to a whopping 1.4 billion pieces of mail according to SeQuel Response!

Because big banks hire sophisticated marketing companies to handle their direct mail, they can custom tailor their reward card offers. Credit unions don't normally aggressively market their cards like this. As a result, you might get an enticing signup bonus from a big bank that really appeals to you. Harzog notes that you might not find similar lucrative welcome offers from CUs.
CUs, as noted above, limit their membership. Over the past several years, CUs have really worked hard to expand their field of membership. Unfortunately, most CUs are still somewhat restrictive when it comes to who can join.

"Since a CU is a not-for-profit financial institution, you usually have to become a member and each CU has rules for who can become a member and what steps you must take to join," Harzog notes.
CUs have a reputation for stricter underwriting than many big banks. In layman's terms, it can be harder to get approved for a CU card because they carefully screen their applicants. This screening might, for example, require a very high credit score. In comparison, a bank will usually require a good score, but may not require a very high score (underwriting varies by institution).

Similarly, a CU may have stronger income requirements. Case in point, I have known a few CUs to require applicants to submit copies of paystubs.
Final thoughts
Credit untion rebate programs are worth considering, particularly now that there are some that are truly competitive. The aggressive rebates coupled with such things as lower rates and fees and strong customer service (which is obviously hard to quantify) makes these offers compelling.
Regardless of what card you choose, comparison shopping is a must.
"I've always liked CU cards, but it's still important to do your research across ALL cards," Harzog advises. "Your ultimate goal is to choose a card that works best for you (whether that's a small bank, large bank or CU card)."
I sincerely hope these insider tips are helpful to you and would love your feedback on how you've been able to leverage reward cards to your advantage. Who knows, I may include a tip from you in a future article!