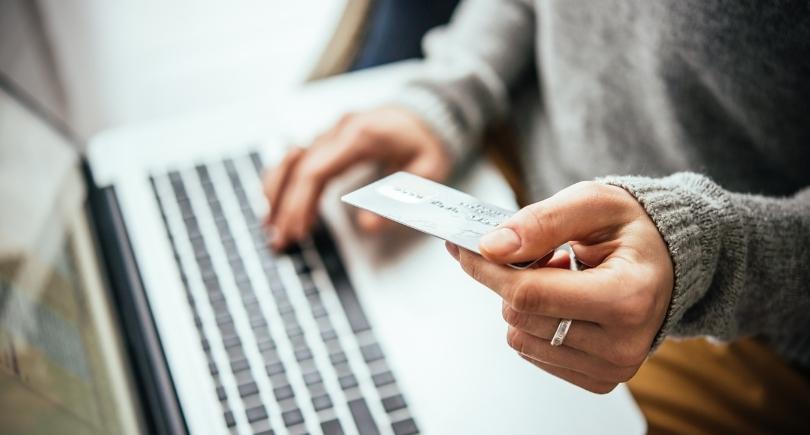 In case you haven't heard, the Federal Reserve (Fed) that sets interest rates recently made a huge interest rate hike of 0.75% and, unfortunately, this latest increase is just one of several rate increases this year.
The cumulative increases have resulted in a big jump in overall card rates this year for almost every cardholder in the U.S. In fact, average card rates on Aug. 31 marked the highest they've been since 1996, according to Fox Business. Sadly, it looks like more rate increases are likely, which is horrible news for consumers that carry card debt.
Almost every card interest rate (APR) goes up quickly after the Fed raises rates – usually within just one or two billing cycles. Put simply, card rates go up and down whenever the Fed raises (or decreases) rates because cards today almost exclusively have variable rates as opposed to having fixed rates, which do NOT fluctuate with Fed changes.
While a fixed rate makes sense in theory, do such offers actually exist? And, if so, is getting a fixed rate truly a fix when it comes to fighting rate hikes? If your curiosity has been piqued, please keep reading for answers to these and other related questions.
Why have consumers never heard of fixed rate cards?
Prior to the Credit CARD Act of 2009, fixed rate cards were more common than they are today. One big downside at the time, though, was that banks could change interest rates on fixed-rate cards as long as the card issuer sent a notice in the mail within 15 days of the change. So the Fed's changes didn't move the rates, but the bank still could – and without much notice, too.
Given that significant loophole, consumer advocates like myself found some issuers that marketed fixed rates also engaged in deceptive advertising. On a positive note, while a fixed rate certainly didn't totally protect consumers against rate increases, it generally did result in fewer rate increases (in comparison to variable rate cards).
Fortunately, the CARD Act fixed the loophole by introducing two important related requirements:
Cardholders must be notified of any changes to their interest rates at least 45 days before the rate changes (instead of 15 as noted above).
Cardholders are protected from any rate increases during the first year of any new fixed rate account (does not apply to variable rate accounts). In other words, you are basically assured that your fixed rate is locked for a year by law.
Unfortunately, card issuers soon found a "creative workaround." Almost all of them simply stopped issuing fixed rate cards and switched to variable rates, which are exempt from the two requirements above.
BONUS TIP!

While I do believe some regulation is absolutely necessary, I've always maintained during my 25-plus years as a consumer advocate that unintended negative consequences typically result from regulation. As a result, our best defense from questionable card practices is consumer empowerment through education.

This is exactly why CardRatings helped pioneer the concept of rating credit cards in the 1990s. Be sure to review our ratings of fixed rate intro 0% offers (more info on these offers below).
So do fixed rates still exist and where can I find one?
The short answer is yes, fixed rated offers thankfully still exist and are even prevalent. The bad news is that 99% of them (or more) are in the form of 0% or low introductory (1.9%, 2.9%, etc.) balance transfer or purchase rates that typically last for just the first six to 18 months after you open your card. One notable exception is the CardNamediscontinued, which features an impressive intro 0% APR on balance transfers for 21 months and purchases for 12 months from account opening (transfers must be made in the first four months and a balance transfer fee applies). Once the fixed rate intro period ends, however, the APR becomes variable, currently RegAPR. (Citi is a CardRatings advertiser)
Fixed rate introductory offers can be very effective at slashing your interest charges on existing debt (using a balance transfer) or for a time on new purchases (with a intro offer on purchases). Given that rates are rising quickly, if you are considering doing a balance transfer, don't wait too long. Acting sooner, rather than later, will allow you to "lock in" a low introductory rate and avoid those rising interest rates on your existing credit card debt.
Glen Hopper (name changed to protect his identity), a good friend from my college days, knows firsthand how to wisely use a balance transfer to his advantage. Hopper, who has felt the pinch of inflation like so many other consumers, used a transfer offer to pay off an unexpected home repair bill.
"I recently got approved for a 0% fixed rate balance transfer offer from Bank of America for 20 months," Hopper explains. "They kept sending me offers! I applied because I had a big plumbing bill and couldn't afford to pay it. Fortunately, I have already paid off my other cards in full and don't plan on using them again."
Lynnette Khalfani-Cox, author of the New York Times bestseller "Zero Debt: The Ultimate Guide to Financial Freedom" and affectionately known as the Money Coach, succinctly sums up the advantages.
"For people trying to pay off high-rate credit card balances, getting a 0% balance transfer deal is a good way to lock in a no-interest offer that can last for 12 or even as long as 18-plus months," Khalfani-Cox explains. "And if you get a temporary 0% deal on an existing card balance, that rate can't be increased until it expires – unless you pay late or fail to live up to the terms of the agreement."
Moreover, the upcoming holidays are a great time to apply.
"Particularly toward November and December, and then into the beginning of the year, card issuers start to get more generous with 0% offers – mainly because they know most people have used their card(s) to do holiday spending and are later looking to reduce that debt," Khalfani-Cox says.
BONUS TIP!

The best low introductory rate offers feature 0% balance transfer and 0% purchase rates simultaneously for at least 18 months. Balance transfer fees are common and are paid when you first do the transfer, but any fee over 3% is considered high. So, be sure to comparison shop before you apply!
Do fixed ongoing (not introductory rate) purchase offers still exist today and, if so, where can I find one?
The main focus of this article is not on introductory rate offers, which tend to get a lot of media attention, but rather on ongoing, regular purchase rates. The regular purchase APR (annual percentage rate) is also the "go-to rate" after an introductory rate expires (i.e. once the intro rate offer expires, the rate will immediately jump to the regular purchase/balance transfer rate).
While most of these ongoing fixed rate offers met a sudden death after the CARD Act, a few offers shockingly have managed to survive. The offers listed below are examples from credit unions. However, a minority of smaller (local and regional) banks also have fixed rate offers according to a database maintained by the Consumer Financial Protection Bureau (CFPB).
A sampling of fixed rate credit union offers collected by CardRatings and not provided by the issuers themselves:
Ardent CU has four fixed rate offers as low as 9.99% (rate varies based on your credit score).
Unify Federal CU has three fixed rate offers as low as 9.49% (rate varies based on your credit score).
First Federal CU has one offer as low as 6.99% APR, which is a very low rate (rate varies based on your credit score)
Khalfani-Cox did some research and found that among roughly 200 issuers that submitted card agreements to the CFPB in 2022, almost 50 of them offered fixed rate cards.
"These were mostly credit unions," she explains.
Stephen Hare, who worked in a locally owned bank for years, says he misses his Simmons Bank fixed rate card. Simmons, a regional bank based in Arkansas, switched Hare to a variable rate.
"When you have a fixed rate, it helps you flatten the highs and lows," says Hare, who adds that he felt additional security with his fixed rate card. "Fortunately, right now I pay the card off every month."
Years ago, Simmons fixed rate cards were so attractive that Simmons charged an annual fee for their low fixed rate offers, a fee which thousands of cardholders were more than happy to pay. For example, in 2003, Simmons had an 8.95% fixed rate offer that charged a $35 annual fee, according to Consumer Action.
Does a fixed rate card protect you against rising rates though?
It would seem, in theory, for consumers that don't pay off their balance in full every month that fixed rate are a perfect solution to protect against rising rates. However, in reality, as I've said for many, many years, there ain't (pardon my Southern slang) no such thing as a truly fixed rate card since issuers can legally increase supposedly "fixed rates."
Still, the CARD Act did help make fixed rate offers more attractive.
"Even though issuers can legally change your interest rate as long as they give you 45 days' notice, the advantage of a fixed rate card is that companies generally can't change your rate on new purchases you make within the first year of opening an account," Khalfani-Cox notes.
The bottom line is that this stipulation gives cardholders the ability to plan and budget accordingly, knowing that their initial rate will stay the same for 12 months. If having this peace of mind is important to you, then getting a fixed rate card is definitely worth considering.
Two other related considerations worth mentioning:
There are some variable rate cards that have significantly lower rates than some fixed rate offers. For example, the CardName

discontinued

has an APR of

RegAPR

, meaning your variable rate could be quite low depending on your credit worthiness.
The reason I'm pointing this out is that if I had to choose between a 12% fixed rate offer and a much lower variable rate, I would go with the variable rate every time, especially knowing that the fixed rate offer may increase its rate after the first year.
As is the case with the low introductory rate offers described above, making a late payment can kill your fixed rate (be sure to read the terms and conditions carefully). Late payments can result in a "penalty APR," which usually translates to a very high rate.
In closing, if you're concerned about paying interest or finance charges, fixed rate offers definitely can make a lot of sense in the current environment. While they certainly aren't a foolproof solution, they can give you some degree of financial security. And, in my humble opinion, you can't put a price tag on even a small amount of financial security.
I sincerely hope these insider tips are helpful to you and would love your feedback on how you've been able to leverage fixed rate offers to your advantage. Who knows, I may include a tip from you in a future article!
Best wishes in finding a low fixed rate offer should you decide to apply!