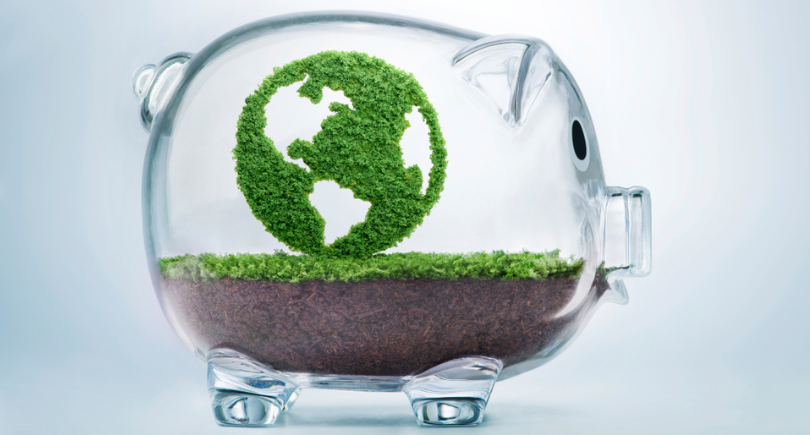 You recycle diligently. You drive a hybrid, and are thinking of switching to an all-electric car. You shun disposable plastic containers and compost as much as possible.
In short, you're serious about caring for the environment. So isn't it time you put your money where your heart is?
There are are a number of ways you can gear your finances to an eco-friendly agenda. Unfortunately, there are also risks and hype associated with green finance. This article will help you consider which moves are right for you.
Plant a tree while you shop
You might see little connection between how you pay for a purchase and helping the environment, but financial companies are increasingly offering ways to help you make that connection.
For example, Aspiration Partners is a financial services firm that offers a variety of products with an eco-friendly twist. These include a credit card that promises a tree will be planted every time you use it, and managed funds that avoid fossil fuel investments.
While Aspiration stands out for making environmentally responsible gestures central to their marketing approach, they are hardly alone. Going green is a trend that is sweeping the financial services industry.
Major banks are speaking an environmentally friendly language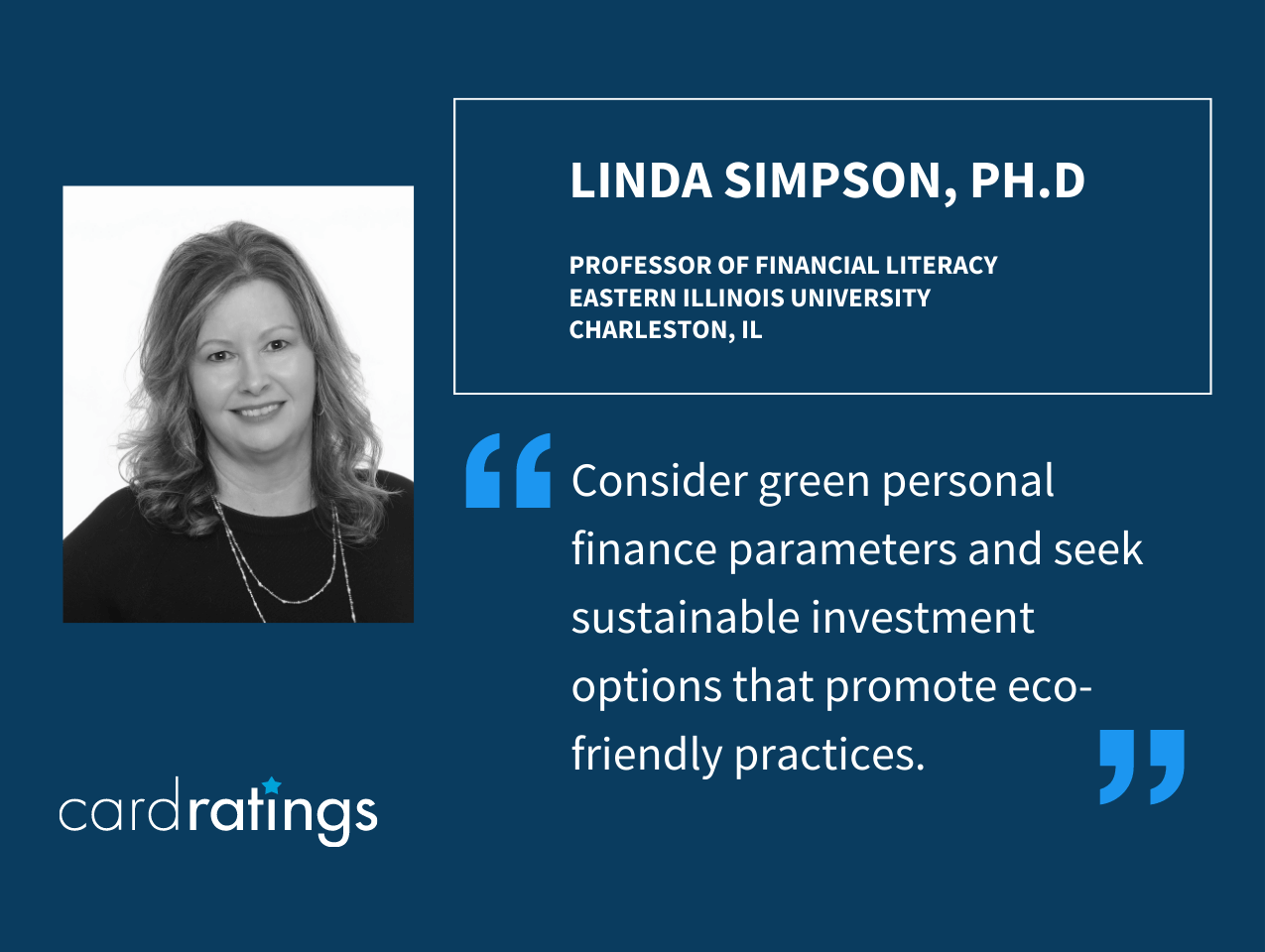 Perhaps the surest sign that green finance is becoming mainstream is that some of the largest U.S.-based banks have embraced the approach.
Bank of America, Citibank and KeyBank are just a few of the major banks that list goals and practices aimed at improving the environment. Methods include energy-efficient business operations, investments in renewable energy, pledging to reach a net zero-carbon footprint, and research into new solutions to environmental problems.
While policies like these are becoming common, they are by no means followed by all banks and financial institutions. This means consumers have a choice to make about whether they want to seek out and do business with those corporations that have environmentally responsible policies.
Those choices allow you to make an effort to go green with financial products you use just about every day, such as checking accounts, savings accounts and credit cards.
ESG investing
The opportunity to go green goes beyond these day-to-day financial tools. Investing for the long-term also includes environmentally responsible choices.
Dr. Linda Simpson, a professor of financial literacy at Eastern Illinois University's Department of Human Services and Community Leadership, encourages investors who want to make a positive environmental impact to "consider green personal finance parameters and seek sustainable investment options that promote eco-friendly practices."
It's easy enough to find investment options that offer sustainable policies because what's known as "ESG investing" has become a hot trend.
What is ESG investing? The initials stand for environmental, social and governance factors. ESG funds seek to invest in companies that have positive impacts on the environment, promote social justice, and/or practice accountable corporate governance.
The growing popularity of ESG investing means that products espousing these principles are not hard to find. An investment industry group called The Global Sustainable Investment Alliance estimates that sustainable investment assets now amount to $35 trillion globally, with nearly half of that in the United States.
This means that sustainable investments represent roughly one-third of all professionally managed assets in the United States. In other words, if you decide it's time for your investments to go green, you'll have plenty of company.
Beware of "Greenwashing" and other risks
From charging tonight's dinner on your credit card to investing for retirement decades from now, there are ways to do it that may have positive environmental impacts.
So far so good. But as always with financial products, you need to be a smart shopper.
For one thing, there is a trend that some skeptics call "greenwashing." This means sticking an environmentally-friendly label on a product, even though its practices may not be especially green.
As an example, The Economist found that among the 20 largest ESG funds, investments in fossil fuel producers such as oil companies and coal miners were common.
Another problem is that claims of sustainability are often not based on the operations of the company itself, but on a practice called carbon trading.
This means that a company can offset its own pollution by buying carbon credits from an ecologically cleaner company. In theory, this has merit because it creates a financial incentive for clean environmental practices. Companies with those practices can sell credit for their positive impact to companies who want to offset the negative impact of their carbon footprint.
In practice though, measuring and verifying the positive impacts that generate carbon credits is far from an exact science. Critics charge that carbon trading is simply a way for rich polluters to pay for covering up – or greenwashing – the fact that they are doing business the same old way.
Finally, be aware that just because a company has strong environmental credentials doesn't make it a good investment. In late September 2021, the Bank for International Settlements (BIS), an organization that coordinates central banking operations of 63 nations around the world, warned that the popularity of ESG investments has pushed prices of those stocks up to risky valuations. One BIS official referred to the situation as a "green bubble."
Cryptocurrency's thirst for energy
Along with ESG investing, another class of investments that has been very popular in recent years is cryptocurrencies like Bitcoin.
While green investing and crypto are both hot trends, they don't exactly go hand-in-hand. That's because mining cryptocurrencies, traditionally, requires the consumption of massive amounts of energy.
According to The Economist, more energy is now used annually in mining Bitcoin than is consumed by the Netherlands. And, while bitcoin is by far the most popular cryptocurrency, it is only one of thousands.
Opinions differ widely on whether cryptocurrencies are the wave of the future or simply a vehicle for speculation and money laundering. Whichever you believe, their energy consumption makes it hard to categorize most of them as a green investment. Of course, cryptocurrencies are still relatively new and there are already some newer methods of mining that require far less energy; therefore, the jury is still out on whether this particular form of investment has a future as a green option.
5 tips for green finances – What can you do?
The good news is that there are plenty of financial tools you can use to pursue environmentally responsible goals. As with any investment or financial product though, it's important to do a little research before you choose.
The following are some tips for going green with your finances.
1. Compare environmental goals. It has become fashionable for companies to claim that they are eco-friendly. Generally, they elaborate on this claim through a statement of environmental goals.
Take the time to read those goal statements to find out how deep and meaningful their environmental efforts are. If you are choosing between two or more different financial services providers, you can compare their goal statements to see which goes the furthest and aligns best with your values.
2. Value transparency. Claims are easy to make. The proof is in how much an organization actually achieves via its eco-friendly efforts.
Look for investments and financial services from organizations that are transparent in releasing information on their environmental achievements. Measurable accomplishments should carry more weight than promises.
3. Bank online. Simpson points out that how you bank can make an ongoing difference. "Switch to electronic statements, bills, banking, e-receipts, and payments to reduce paper waste," she suggests.
Beyond saving paper, banking online also means saving energy on trips to a bank branch. More broadly, to the extent that banks switch from providing services through branches to online, the energy involved in maintaining physical branches can be reduced.
The nice thing is, this is a case where you can actually get paid to do something good for the environment. Online banking generally offers customers better financial terms in the form of lower checking account fees and higher savings account interest rates.
4. Look for other tangible steps. Simpson also points out that there may be other green choices you can make in your personal finances. As one example, she advises environmentally-concerned consumers to "Select a green, eco-friendly credit card made from metal or plants that is compostable, rather than plastic."
5. Don't be distracted from the financial terms (and risk). This article has pointed out both the opportunities for green financial decisions and some of the potential pitfalls. The point is, you should evaluate financial decisions on two separate sets of criteria: one for environmental impact, the other for financial value.
So, compare rates and fees on financial products, along with checking out their green credentials. Be aware that not every company that provides banking services is federally insured as a bank or credit union, so check for that protection before you put your money somewhere.
When it comes to investments, do a little research to make sure the hype – and the stock's price – hasn't gotten ahead of the earnings the company will be able to deliver.
Just because something touts itself as an eco-friendly product or investment doesn't make it a good deal. Fortunately, the growth of green finance options in recent years means you have more opportunities to find choices that are good for both the environment and your wallet.