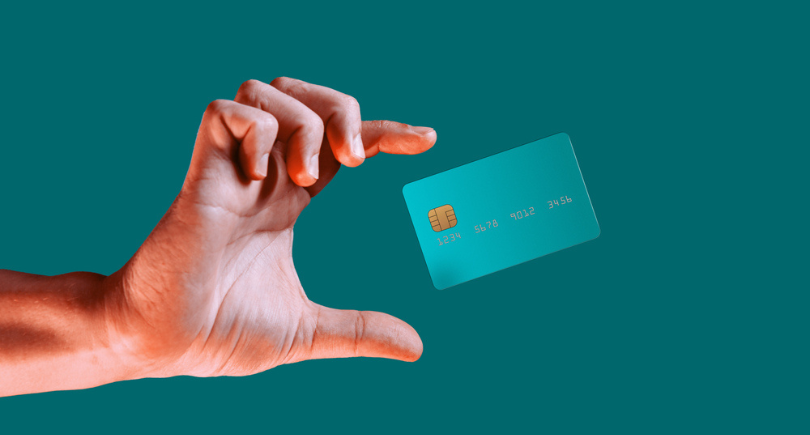 If you want to make a statement at the cash register, try paying with a metal card credit. Although offered by a number of card issuers, they are still relatively rare and may turn a few heads. Sure, they are eye-catching, but metal credit cards are also heavier and sturdier than traditional plastic cards, making them the preferred choice for some people.
Whether you like the idea of a metal credit card as a status symbol or as a rugged addition to your wallet, here's everything you need to know about this unique payment option.
History of metal credit cards
Metal credit cards as we know them today debuted in 1999 with the introduction of the Centurion Card from American Express. Also known as the Black Card, this credit card is still available today and seen by many as the ultimate payment status symbol.
To get a Centurion Card, you need an invitation, and word on the internet is that you only get invitation if you're spending at least $350,000 on your existing American Express cards each year. Then, you need to pay a $10,000 initiation fee and a $5,000 annual fee. Clearly, the people who qualify for this card are an elite group. All information about the Centurion Card has been collected independently by CardRatings.
Fortunately, you no longer need deep pockets to get a metal credit card. That's because most of the major players in the credit card industry – including Chase, Citi and Capital One – now offer metal credit card options. Keep reading to see our top choices below, as well as how much those cards weigh. For reference, a paperclip weighs about 1 gram and a U.S. nickel weighs about 5 grams.
What are the best metal credit cards?
American Express is a CardRatings advertiser.
Best signup bonus for a metal credit card
Best flexible travel rewards for a metal credit card
Best trip insurance for a metal credit card
Best no-annual-fee metal credit card
Best metal credit card for groceries
Heaviest metal credit card (available to general public)
Best metal credit card for hotel rewards
Best metal credit card for airline loyalty
FUN FACT!

What's the heaviest credit card?

The heaviest metal credit card we know about is the JP Morgan Reserve card. It weighs in at a hefty 27 grams, but it's an invite-only card. If you don't have $10 million in investable assets at JP Morgan Private Bank, you're not getting an invite either.

Among the cards available to the general public, the Mastercard® Black Card™ and Mastercard® Gold Card™ tie for the heaviest at 22 grams.
Metal credit card pros and cons
Whether a card is plastic or metal it still makes purchases the same. We recommend considering a card's APR, bonuses, ongoing rewards, and other perks more heavily than whether it's metal or not, but there are some important pros and cons of metal credit cards to first consider if you're looking to apply for one.
Pros of metal credit cards
The most obvious pro of metal credit cards is that they are much more durable than their plastic cousins. If you use a plastic credit card long enough, chances are you'll need to replace it a few times throughout the life of the account. Even a plastic credit card that's well taken care of has a hard time standing up to potential accidental damage. They bend easily, can snap, and the printed information usually fades over time. Not to say that a metal credit card is indestructible, but the chances that a metal credit card will survive an accidental run through the washing machine are much higher than that of a plastic card.
There's also a feel of luxury to metal credit cards that some would count as a pro. Some people like the element of surprise that accompanies handing over an unordinary card, while some just enjoy the look better.
Cons of metal credit cards
While many credit card users might prefer the durable look and feel of metal credit cards, there are a few reasons a heavier, studier card might be considered a con. For starters, though they are certainly sturdier, this also means these cards are much harder to destroy upon expiration or closing of the account. Unlike a plastic credit card, you won't be able to cut them with scissors, bend them back and forth until they break or shred them. Most even carry "don't shred" warnings because the cards can damage shredders. So how do you get rid of metal credit cards then? Instead of destroying a metal credit card, issuers can send you an envelope to send expired cards back to them for secure destruction.
Additionally, while the sturdiness of the cards makes them ideal for travel, they may or may not set off metal detectors. Different metal detectors may be more finely tuned than others. Also, TSA security is likely to have you remove everything from your pockets, including non-metal items, so it's best to expect it to set off a metal detector and put it with keys, etc., when going through airport security. Metal detectors in other places may not be as finely tuned.
FUN FACT!

Are metal credit cards more secure?

Metal credit cards are not inherently more secure than plastic credit cards. They are more durable and will likely stand up better to sliding in and out of your wallet, but their security features are the same as those of traditional cards.
How do you get a metal credit card?
Getting a metal credit card usually requires going through the same application process as you would for a traditional plastic card. In most cases, metal cards are premium offerings, so you stand a better chance of approval with a higher credit score. There are some metal cards that are invite-only products and usually are only available to very high net worth clients.
Unless a credit card normally comes in metal, you typically can't request a metal version from the issuer; however, there are some third-party companies that will convert a plastic card to metal for a fee. Doing so could compromise the security measures of your card, though, so proceed with caution.
Additionally, we have heard of situations in which a bank decides to switch from metal to plastic cards. If you're an existing cardholder, you might be able to request a metal version when you're due for a new card rather than accepting the plastic version. It never hurts to ask if that's something that's important to you.
How do you destroy a metal credit card?
Many issuers will help you dispose of an old or expired metal credit card. The durability of metal credit cards can make them difficult to destroy as they won't go through a typical shredder, so your best bet is to contact the card's issuer. Many will provide a return envelope so you can send the card back and let the bank dispose of it.
Metal vs. plastic credit cards: Are metal credit cards better?
No, not necessarily. They are more durable than plastic cards, but they aren't necessarily better than traditional cards when it comes to benefits and perks. Therefore, whether they're "better" depends on what you're looking for.
Metal credit cards are often marketed to those who travel extensively and have significant disposable income. They can have annual fees in the hundreds of dollars although they often also come with fantastic perks such as free airport lounge access, elite status in loyalty programs and travel statement credits. If you stay close to home, though, you may be better off with a plastic cash-back card.
Bottom line: don't choose a credit card simply because it's metal. If it otherwise fits your needs, consider the metal factor an added benefit.
To see the rates and fees for American Express cards mentioned in this article, please see the following links: CardName (See Rates and Fees); CardName (See Rates and Fees); CardName (See Rates and Fees)