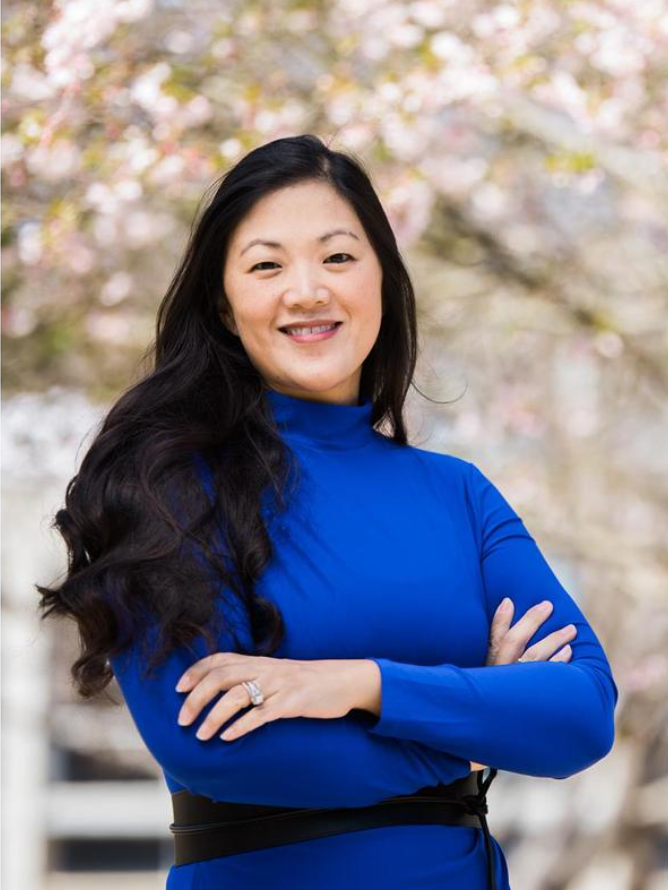 Ahead of International Women's Day, CardRatings revisited our 2021 survey revealing the gap in financial literacy education at home between boys and girls is widening.
To update the story this year, we asked Kim Holder to weigh in on the survey. Holder is a senior lecturer of economics at the University of West Georgia and director of the UWG Center for Economic Education and Financial Literacy; she's also a parent. In addition to her academic role, Holder has navigated the role of teaching financial literacy to her own children.
Here's what she told us:
CardRatings: What should modern financial literacy education look like/include?
Holder: It should be easily accessible, easy to understand, and it should be able to grow with a person as their financial needs change. It should emphasize opportunity and the power of financial choices with a focus on being financially fit for a lifetime.
CardRatings: Our study shows that there is still a gap in terms of girls being taught financial literacy at home when compared to their male counterparts. Is this surprising to you? Why or why not?
Holder: These findings are not surprising to me, but they are disappointing. The capacity to learn about finances is not limited by gender and when parents choose to treat girls and boys differently in terms of financial education there is potential for damage in the long run. Consistently, women live longer than men in all countries in the world but are also more likely to experience poverty and have less control over their lives.

If we want to empower young women, we need to think very seriously about making access to financial education equitable. Building a financially literate generation is a shared responsibility between the people raising children at home as well as their educational partners.
➤ FURTHER READING RECOMMENDATION FROM HOLDER:New Perspective on Why Women Live Longer Than Men: An Exploration of Power, Gender, Social Determinants, and Capitals.
CardRatings: What resources or programs can communities and policymakers be thinking about to address failures to provide financial literacy in the home?
Holder: Before there was a cornucopia of financial programming almost everywhere you turn, there were university-based centers and state-level councils on economic education who come together along with partners, such as the Federal Reserve Bank and the National Endowment for Financial Education, in order to help people understand their finances beginning as early as kindergarten.
These groups collect under the umbrellas of the Council on Economic Education and the National Association of Economic Educators who work together within their communities and with their state and local policymakers to provide financial literacy that is motivated by a solid foundation in economics. Economics is the science of decision-making and one of the most clear-cut applications of the economic way of thinking is what actions we take in our own financial lives. Communities and policymakers can invite their local university-based center and state council to the table to collaborate and shine the spotlight on what work is already happening and how to expand it to reach others and address failures.
CardRatings: Given the "cornucopia," as you call it, of financial resources available, why do you think financial literacy education is still falling short? Specifically, why DON'T parents address the topic with their children?
Holder: Parents might have many reasons for not talking to their children about finances. First, it may be part of their family culture. Their parents may have not talked with them about finances and they may have an unspoken rule within their family or community to just "not talk about money." It is the elephant in the room. Even the youngest child observes buying and selling happening when they accompany their parent to the grocery store or watch them make other purchases. But it just might be something that is never, or rarely, talked about. Even in a household like mine with two financially savvy adults who have careers dedicated to economics and finance, it can still be awkward and isn't second nature. So don't beat yourself up about it, but instead make a plan to open up the conversation. For very young children, you may find these free resources from the Federal Reserve Bank of St. Louis a good place to start: Kiddynomics
Secondly, parents may not talk about money with their children because they may not know how to do so. I often equate financial education to sex education. It is something that ultimately each individual may need to know something about, but there is some hesitation in actually going through with this conversation. And yet, if we don't educate our children, who will? As a parent, I know my own values and the ones I want to teach my children, particularly with regard to money, but if I do not take time and make effort to work with them, who will? At what point in their lives might they wonder, 'Why did my parent not take the time to teach me the thing that could benefit me in the long run?'
Lastly, parents might not be prepared to talk about money with the next generation because they just don't know enough about it themselves and have always been too afraid to ask. This is a great opportunity to learn together and to demonstrate to your children that it is never too late to learn and cultivate a mindset of learning for a lifetime. Adults can access financial education via their local college or university, through outreach such as continuing education programs or centers on economic education, or through other community programs. I recommend that if this is an area that you are interested in that you start with either an educational institution or your local library.
CardRatings: Are there aspects of financial literacy education that SHOULD differ between boys and girls?
Holder: No. In terms of content, I cannot think of a topic or scenario that would solely apply to girls instead of boys or vice versa. Girls save for retirement, take on loans, build their credit, buy homes, finance purchases, and live very full financial lives just like their male counterparts. I do believe there can be value in offering programming for young women in their own spaces. Particularly when we find a widening gap in financial education, we can work to bridge that gap so that it doesn't persist from generation to generation.
CardRatings: Would you be willing to share your own experience/upbringing when it comes to financial literacy education or, if applicable, how you've handled it with your own children/dependents?
Holder: Because I did not have a lot of wealth growing up, I began working at a very young age to provide my own source of income. I struggled with paying my own way through college by working three jobs and attending school. I quit college multiple times when finances got too tight to manage things and felt that I was digging a hole that I could not get out of – one step forward, two steps back, as the saying goes.
Over time, by pursuing education and better jobs, all the hard work began to pay off. My husband and I paid down all our debt, made careful choices, lived for 20+ years in our "starter home" to be able to live within our means and focus on trying to make a better future for our own kids and teach them some small lessons on financial responsibility.
My children are both grown now, and looking back, I think one thing that we did right is that we were always very transparent about our finances, where our incomes came from, and where it was going. Like all kids, they did not always listen, but they always knew we could talk about money without it being a taboo subject. As adults, they do not always make the same financial decisions that I would make, but I'm confident that they have the financial intelligence to figure it out or how to find help.