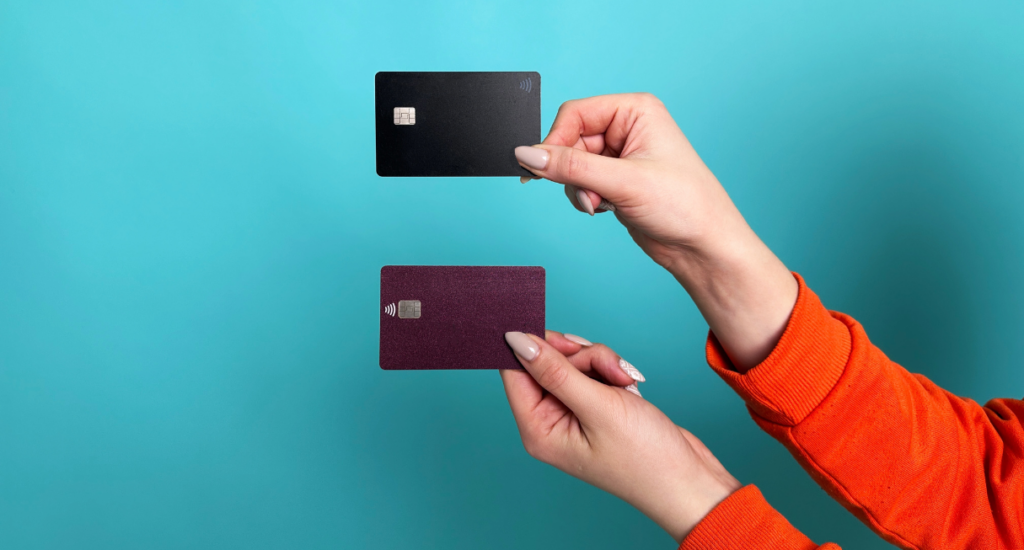 As a credit card owner, you may be able to share your account with someone else by making them an authorized user. This can be a mutually beneficial arrangement. When the payments are consistently made on time and the balance is always low or paid off every month, it can help both of your credit scores. The authorized user can charge with a card that sports their name, but won't have any legal responsibility to the issuer. As such, they will enjoy the freedom and security of using a credit card for transactions. What can you get? In addition to helping someone you care about to build their credit, if it's a rewards card you can come out ahead with extra cash back or points with thanks to doubled-up charging.
These arrangements don't always go smoothly, though. To avoid problems, set firm and reasonable expectations before you hand over access to your account. Here are seven rules to consider setting for authorized users.
1. Their personal charging limit
Perhaps the most important specification you have for the authorized user is their personal spending limit. Many credit card issuers allow the account owner to modify authorized users' credit limits. For example, if your card has a $5,000 limit, you may decide to set your authorized users' limit to $500. Or you can just make it known that they can charge up to a certain amount each month.
There is a good reason to be careful with this rule. As the account owner, you will be liable for the payments as well as the resulting debt, even if you never made a penny of the charges. 
 ➤  LEARN MORE:Which credit cards let you set a spending limit for authorized users?
2. Who will pay, and when
Although the credit card issuer will be turning to you for payments instead of the authorized user, you have a right to ask that person to reimburse you for some or all of the charges. You may be fine with covering expenses such as groceries if your partner is an authorized user on your account, but not a $500 Taylor Swift concert ticket. Just don't spring it on them. If you expect to be repaid, explain why and have an understanding of when that will happen.
Credit cards have a 25 to 30 day grace period where no interest is added to the balance due, so you may want to extend that same time frame to your authorized user, but you may prefer to be paid right away. Whatever the case, make sure the user has a payment app, such as Venmo or Zelle, set up on their phone so you can collect the funds without delay.
3. Items and services they're allowed to charge
It is typical to give a young adult access to a credit card because it can help them develop their credit rating. It also relieves you of having to purchase everything for the user, providing them with a measure of financial autonomy.
However, there are some things you may not want them to purchase at all. For example, if you made your college student an authorized user so they can buy necessities such as books and materials for their classes, but restaurant meals, bars, and spring break vacations are an absolute "no," make sure they understand the distinction.
➤ LEARN MORE:Guide to adding children as credit card authorized users
4. Where the card can and can't be used
Similar to what the user can buy, especially if you are picking up the cost, is where they can use the card. Remember, you are the account owner and make the decisions.
If you do not want the authorized user to shop at certain retailers, make that known well in advance. For example, you may be fine with that person charging at a low-cost department store to purchase school or work clothes but not a more luxurious store because you believe the prices are overinflated.
You'll also want to be mindful of international charges. Perhaps you have a child who is heading abroad for summer vacation, but your card charges foreign transaction fees. If that's the case, you likely don't want them using that account while out of the country.
5. A pledge to communicate
One of the main problems associated with authorized user arrangements is that the person who has access to your card can run it up to such an extent that you can't use the line when you want to buy something. The user may have every intention of paying you back, but it can still put you in a bad position at that moment.
Because of this potential scenario, it's a good idea to establish a rule where the user has to reach out to you and gain approval before making a charge over a fixed-dollar figure.
6. How to keep the card safe
When you are the credit card owner, you will have to keep tabs on everything that is happening with the account. That means the user can't leave it around for someone else to find and use. Nor should they keep the card numbers inputted into an e-commerce site that other people may have access to.
Make sure the authorized user is well-versed in how to keep the account safe from theft and fraud. They should never use it on unsecured websites, should be able to identify phishing scams, and know to look out for credit card skimmers that can steal account data. Although fraudulent transactions can be reversed when caught early, it's still an annoying process to go through.
6. When and how the arrangement will end
For the credit card issuer, there is no fixed time frame that an authorized user can piggyback on your account. It's entirely up to you. For instance, you may want to end the arrangement when the user's credit score is high enough to qualify for a card of their own, when they graduate from college, or by the time they reach a certain age.
Another consideration is if they break any of the rules. In that case, you may want to give them a warning before cutting them off. If they don't make the situation right (like paying for the Taylor Swift tickets immediately), you will revoke their guest status.
Be aware that when the person is no longer an authorized user, the credit card issuer will stop adding the account's information to their credit report. Therefore, if they are going to apply for a credit product with the positive credit history associated with that account, they should do it quickly.
7. Have a conversation about credit and put the rules in writing
Allowing another person to be on your account and use your card is a generous and serious gift. In most cases, strings should be attached. Review all of your expectations and have an open and honest discussion about the terms. This is your opportunity to hear the other person's thoughts, and, if you want, to make any adjustments to the agreement.
If the person is young or just starting out with credit, this is also the perfect time to explain how credit cards function, what credit reports and credit scores are, and why it's so important to create and keep good credit.
After you're done, put the rules in writing. Have both of you sign it and give the authorized user a copy. Now neither of you will be caught off guard. The authorized user may not have to deal with the credit card issuer if issues arise, but they will have to answer to you.