Editor's Note: This article originally published Dec. 22, 2020. Some information may no longer be up to date.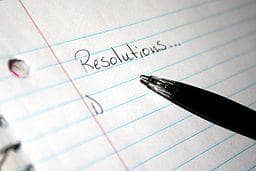 There's no doubt 2020 has been a challenging year and the COVID-19 pandemic has changed our lives in myriad ways – including how we use our credit cards. As the country moves toward financial recovery and the coronavirus gets under control with the widespread dissemination of the vaccine, the way people deal with credit cards will continue to evolve, and it's possible some of the changes that have already begun this year – both the good and bad – will continue into the new year. The following are some predictions that CardRatings.com has about credit card trends you can look for in 2021.
COVID caution will continue
Just as with any economic downturn, banks have shown caution throughout the pandemic when it comes to new approvals for credit cards. Furthermore, when they have approved applicants for new cards, they have also been more stingy with the credit limits they are providing. While banks generally don't discuss the specifics of who they approve, why and the rationale for a particular credit limit, there's plenty of anecdotal evidence out there to suggest that even applicants with excellent credit history were surprised by a non-immediate approval. That is, they had to wait a few days for the bank to approve their new application as opposed to receiving instant approval when applying online. Then, when they were approved, it was with a lower credit limit than they'd become accustomed to seeing.
As if they haven't had a tough enough year, small business owners applying for a small business credit card seemed to have the hardest time with approvals.
According to CNBC, as the pandemic took hold earlier this year, financial institutions including Bank of America, U.S. Bank, Capital One and Citibank, among others, quickly began to tighten their approval criteria in order to lessen the risks caused by the present climate.
While the reins may have been loosed to some degree, the country isn't yet out of the woods as far as the pandemic or its economic impacts go, and we believe that this trend of tougher-to-qualify-for credit cards and slightly lower credit limits will most likely continue until the effects of the pandemic ease up and the economy can fully reopen around the country. The good news is that, with the approval and dissemination of COVID-19 vaccines, there's hope that the economy – along with credit card approvals – will bounce back sooner rather than later.
Mid-year update: Banks continue to be cautious, but less so than at the beginning of the year. Anecdotal evidence suggests seasoned credit card customers are seeing non-immediate approval and lower credit limits than they'd been used to. Still, approvals are happening. The best news seems to be for small business card applications. Banks are once again marketing small business cards and approvals have recovered as well.
As 2021 continues, expect to see approvals continue to recover as long as consumer spending remains strong and COVID cases — as well as any resulting restrictions — remain low.
Limited time COVID-19-related credit card perks will stick around
Now for some good news related to changes related to the pandemic.
Since people have not been able to travel during the pandemic, credit card companies got creative in order to find alternative perks for travel rewards cards in order to make the sometimes pricey fees worth it and keep homebound cardholders from canceling their accounts en masse. For example, Chase rolled out the Chase Pay Yourself Back program back in May 2020, which allows those with eligible cards earning Chase Ultimate Rewards® to use their points at places where they buy "everyday purchases."
Soon after the initial roll-out, Chase announced it was extending the program and expanding the cards that were eligible as well as the category list of eligible purchases. Furthermore, that redemption option doesn't require cardholders to sacrifice value. Sapphire Preferred® cardholders, for instance, enjoy 25% more value when they redeem their points for travel through the Ultimate Rewards portal; they receive that same 25% more value when utilizing the Pay Yourself Back program.
>LEARN MORE: Guide to Chase Pay Yourself Back
We're crossing our fingers that, in 2021, some of these changes that were touted as being available for a "limited time" in response to less travel will find a permanent home in the features of the card in order to give savvy cardholders more options and allow lenders to remain competitive even as people resume their travel.
Mid-year update: This prediction has certainly borne out so far this year, as evidenced by the continuation of programs such as Pay Yourself Back from Chase as well as the continued tweaking of card offers and features to appeal to an "everyday" spending kind of audience.
Going forward, expect banks to continue optimizing their products to appeal to both the travel rewards crowd as well as the everyday rewards crowd. If nothing else, COVID revealed that travel isn't always an option, but banks certainly still want cardholders to use those cards with frequency.
Tiered bonus offerings will gain popularity
We've seen it before: A card rolls out an awesome bonus offer, but it comes in two parts. "Spend X dollars in three months to earn X points and earn an additional X points when you spend X dollars in six months," or something similar. These have most often shown up with premium cards or small business cards in the past, but we wouldn't be surprised to see more of this trickling down to "regular" rewards cards in the coming months.
The reason is simple: The more often you swipe your card, the more money a bank makes in processing fees. Enticing applicants with a signup bonus is great, but keeping those new cardholders swiping their cards as long as possible and as many times as possible is the bank's ultimate goal.
This year, we saw the CardName offer a two-tier bonus opportunity with a hefty spend requirement, but also a hefty miles opportunity. While that particular promotion has ended (as of the original December 2020 writing of this article), it wouldn't surprise us to see these types of bonuses grow in popularly in 2021, particularly as travel rewards cards regain their pre-pandemic, we-can-travel-again popularity.
While it feels like it's primarily good for the bank, as long as you can pay off the full required spend amount each month, this is also potentially good news for cardholders who will benefit from some stellar bonuses. Be on the lookout for offers such as, "Earn 50,000 points after you spend $3,000 in the first three months and another 25,000 points if you spend $15,000 within the first six months."
Mid-year update: There have been a number of these offers come and go throughout the first half of 2021. Notably, the above-mentioned Venture card restarted its two-tier offer in early 2021 before ending it again in mid-July. In addition to the two-tier bonuses, there has also been an abundance of two-part bonuses through which new cardholders may earn a rewards bonus after meeting a certain spend threshold, but also be eligible for a statement credit to cover certain types of purchases for a limited time. Or, similarly, a higher rewards earning rate in particular categories for a few months after becoming a cardholder.
Expect tiered or two-part bonuses to continue. These are both great for banks — who keep cardholders spending beyond earning an initial rewards dump — but also attractive to cardholders who appreciate the "welcome gift" that keeps on giving.
Travel rewards cards will come back strong
Everyone's looking forward to a post-COVID-19 world when life can go back to normal – and of course, that includes being able to travel the way we used to. While 2020 was certainly the year of the cash-back rewards card, with some excellent bonus opportunities and plenty of people taking advantage of the cash-back offerings on everyday things like groceries and streaming services, when people start to travel again, we believe banks will fight for that travel rewards credit card business.
Look for banks to try and one-up each other with blockbuster travel rewards bonuses (possibly in a tiered structure as we mentioned above). Even the "normal bonuses" may change slightly in order to better align with a competitor's offering.
In the last few months, we have already seen banks offer ever-better cash-back rewards cards to entice consumers during the pandemic, so when it's over, we expect that focus to shift back to travel rewards where it had been for a number of years.
Mid-year update: This prediction has proven absolutely true. Travel is all the rage and banks are scurrying to attract travel-starved consumers with a buffet of sky-high bonuses and new features. Furthermore, banks are looking to sweeten their travel cards to make them appealing for everyday spending and staying at home as well. It's a fantastic time to apply for new travel rewards cards.
Look for travel rewards cards to fully regain and then maintain their darling status in credit card reward circles. It's true that studies show cash-back rewards cards are the most popular among consumers, but travel rewards cards often generate the most media attention. As the year continues — and assuming COVID cases remain under control — banks will likely also begin focusing more heavily on balance transfer cards and other pre-pandemic offers to attract new cardholders.
Interest rates will go up
Now for the bad news. Throughout the pandemic, we have seen low interest rates that were designed to help keep the slumping economy going, so credit cardholders have been able to enjoy lower APRs than normal during this time. However, when the economy rebounds, we expect that interest rates will go back up. In fact, they really only have one direction to go, and that's up.
This could create even more strain on households that have needed to rely on credit cards to make ends meet during the job losses and economic downturn of the past year. The best practice now, and always, is to pay off your credit cards every billing cycle or at last as quickly as you possibly can. Consider a balance transfer offer if you need some extra time and never go into debt just to earn a bonus. Trust us, that bonus will never be worth the interest charges.
Mid-year update: So far, interest rates have stayed very steady and very low. If consumer spending continues to remain high, look for rates to creep upward ever so slightly. Additionally, banks might tweak the rates higher as they role out new features and benefits. Still, the Federal Reserve has indicated it doesn't anticipate a federal rate hike until 2023. Since that federal rate hike affects the prime rate, which in turn directly affects most credit card interest rates, it's safe to assume credit card interest rates should remain fairly steady for the foreseeable future. The best advice, however, remains to keep your credit card balances low or paid off completely so that any change in the interest rate doesn't affect your wallet.