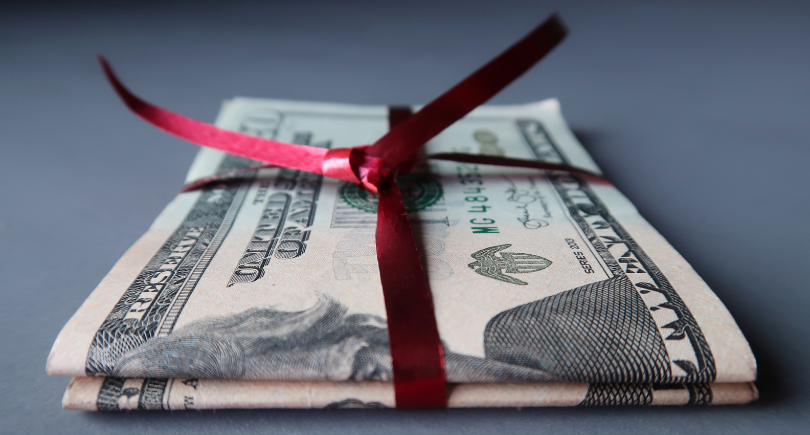 Earning cash rebates has grown into an obsession for many credit cardholders over the years. Interestingly, the economic uncertainty that we're currently experiencing seems to have further fueled the growth of cash rebates, according to recent surveys.
Consumers, arguably more than ever before, are looking for creative ways to maximize their cash-back rewards. Some even see their card as a tool to fight inflation.
While most reward cardholders are aware of incentives such as rotating rebate categories and signup cash bonuses (that you earn once as a new cardholder), many of the same cardholders aren't as aware of limited-time, aka promotional, rebate offers.
This lack of awareness is unfortunate as such offers can add up over time and they can overlap other rebates, meaning they go above and beyond your normal rewards.
I hope this article inspires you to wisely take advantage of these promo offers. And, if you don't already, I also hope you learn to love these offers as much as I do.
What are promo cash-back offers?
Perhaps the best way to define a promo offer is to give a personal example. I recently logged into my online card account and a promo offer for my 2% cash-back card took over my screen. I had to accept or decline the offer before I could access my account info. Like most people would be, I was initially irritated by the pop-up, but I quickly realized that this particular offer was enticing.
Some of the details of this offer:
I quickly did the math on this offer ($30 / $350) and it equates to a whopping 8.57% cash rebate! Enrollment was simple – just the click of my mouse.
I ultimately didn't sign up for the offer simply because I didn't have any hotel stays planned in the next few weeks. Had I gotten the offer a couple of weeks earlier, though, I would have been very happy as I'd recently spent more than $350 on a hotel stay with my daughter during spring break; an extra $30 would have paid for dinner for the two of us!
BONUS TIP!

As strange as it may sound, cash rebates can actually help lower your card debt and/or or your monthly balance. One effective strategy is to apply your rebates as a statement credit.
"If you already have debt and your card earns a cash rebate, apply it as a statement credit as soon as possible," recommends Gerri Detweiler, credit and small business expert and co-author of Finance Your Own Business: Get on the Financing Fast Track. "Interest is [usually] calculated on the average daily balance so the sooner you can pay down that balance [the more your potential savings]."
How can you find promotional deals?
Since promo offers are by nature for a limited time only, you have to stay engaged with your card account so you don't miss them. Of course, this is one of the reasons issuers extend such offers – more on this below).
To find out if your card(s) has offers and all the details, you can do several things, according to Lynnette Khalfani-Cox, "The Money Coach":
Check your card issuer's website or mobile app, where they usually list available offers.
Sign up for email and/or text notifications from your card issuer, since they often send out promotional offer details via these methods.
Follow your card issuer's social media accounts, where they may announce new promotions.
If you still prefer to get paper statements in the mail (like me), be sure to quickly glance at your statement or at any statement stuffers as well. All this requires minimal effort and could yield some nice rewards that may not require you to jump through any hoops.
BONUS TIP!

Online forums and message boards such as Reddit are a good source of info for current offers, particularly ones that focus on couponing and/or cash rebates. Such forums are usually free to join, but you can peruse posts without joining. Just remember, these forums aren't necessarily well fact-checked, so if you see something interesting, do your homework and check other sources (like your bank itself!) for full details.
Is there a catch? What do card issuers gain?
The short answer to whether there is a "catch" to these is no. However, the important related caveat is that you must take advantage of these deals in a savvy manner.
Understanding why issuers promote such offers can be helpful in this regard. According to Khalfani-Cox, card companies do so for several reasons:
First and foremost, they want to encourage you to spend more using their product. It's easy to see why issuers hope to motivate you to spend more: All that extra spending generates added revenue through interchange or merchant fees even if you pay off your balance in full each month.
Secondly, offers are designed to increase brand loyalty. The goal here is to make you feel valued and encourage you to continue using their card for other purchases or when paying for certain experiences.
Finally, banks may use these offers to promote partnerships with specific merchants or to highlight newly added benefits.
A couple of other points to keep in mind:
Each deal varies (rarely are two offers alike) and it's even likely that offers for one cardholder will differ from those for another. Don't assume you'll get the same offer as your friend who has the same card.
A given offer may or may not align with your spending habits. Matching your spending patterns with a particular offer is the best way to leverage these offers (and to avoid overspending – see below).
"The value of promotional or limited-time cash-back offers largely depends on the specific offer and a person's spending habits," Khalfani-Cox summarizes. "In some cases, these offers can provide significant value if they align well with your spending patterns. But in other instances, they might be more gimmicky or not as valuable. That's why it's crucial to carefully evaluate each offer and determine if the potential benefits outweigh the effort or additional spending required."
BONUS TIP!

While these offers aren't a scam, be sure to at least skim the fine print. When I reviewed the $30 rebate offer mentioned above, I noticed that the issuer had an interesting definition of hotels that excluded staying at campgrounds and trailer parks. This exclusion made me laugh, but it's still good to be aware of such exclusions in order to maximize your earnings.
What are the downsides?
Despite the many benefits of promo deals, I will be the first to admit that there are certainly potential pitfalls. Most notably, as referenced above, is the temptation for some consumers to overspend.
"It bothers me if people spend more than they can afford just to get extra cash back," explains longtime personal finance journalist Donna Freedman, author of the "Your Playbook for Tough Times" books. "I would suggest they do the math as to the amount they might get from a cash-back offer vs. the sky-high interest rate they'll be paying if they carry a balance."
Khalfani-Cox cites the following concerns:
Overspending. Some offers may encourage you to spend more than you normally would, negating the potential savings from the offer.
Short-term focus. Limited-time offers may distract from long-term financial goals or make it challenging to maintain a budget.
Missing out on better deals. Focusing on promo offers may cause you to overlook other cards or programs with better ongoing rewards or benefits.
BONUS TIP!

While many deals only last for a very limited time, those deals may be regularly replaced with other offers. This is particularly true of the bonus cash-back deals several issuers, including Bank of America, Chase and Capital One, among others, offer when you use a qualifying card to make a purchase with a specific merchant. Often these bonus deals are good for 30 days at a time, but there's a steady stream of new offers added to the list all the time creating a revolving door of bonus cash-back offers.
Final thoughts/tips on how to best leverage these deals
In closing, promo deals are often worth pursuing and can be a nice supplement to your normal rebates. Having said this, I can't stress enough to utilize these offers wisely.
Khalfani-Cox shares four summary tips that can help you get the "most bang for your buck":
1. Stay organized to keep track of your offers and their respective expiration dates and requirements to ensure you don't miss out on any potential benefits.
2. Set spending limits to establish a budget for yourself and avoid overspending (just to take advantage of an offer).
3. Compare offers regularly from different issuers to ensure you're getting the best possible deals. Competition among issuers is strong and that's a good thing for consumers.
4. Leverage offers strategically to maximize financial benefits in ways that align with your regular spending patterns or upcoming large, planned purchases.
I sincerely hope these insider tips will help you profit from cards and would love your feedback on how you've been able to leverage promo cash back deals to your advantage. Who knows, I may include a tip from you in a future article!