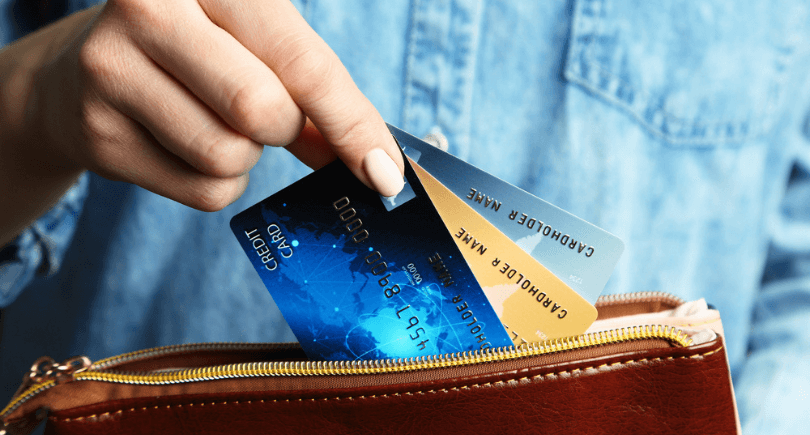 If you've acquired overwhelming consumer debt and you feel caught in the cycle of borrowing and paying but never getting anywhere, you're not alone. According to the latest consumer debt data from the Federal Reserve Bank of New York, in the third quarter of 2022, American's total credit card balance was $925 billion. If you're contributing to that data by carrying a balance, you may want to hit the pause button on using your credit cards. When you do, you can concentrate on getting back in the black as quickly and efficiently as possible.
Here's how a charging break can help you regain control over your money.
A break, not a break-up
Credit cards are terrific tools, but it's easy to lean on them too hard when you don't have enough money to pay for everything you want or need. When you do, the balances can increase dramatically. If the attached interest rates on your accounts are high, carrying the debt over from month to month can become prohibitively expensive, too.
A charging break is a fixed period of time that you have designated to suspend using your credit cards altogether. Instead, you will use the cash in your checking account to pay for everything.
You won't be closing your credit card accounts or throwing the cards away. It's simply a matter of giving yourself the opportunity to reduce or eliminate your debt while not adding to it. Consider it a temporary measure to get back on track. Once done, you can return to using the credit cards again, but this time only when you know you can pay the resulting debt without any trouble.
How to take a charging break
Don't just put the cards down and say "no more." Develop a time-sensitive, budget smart action plan that you can and will follow.
1. Make sure you have enough money for a cash-only lifestyle
If you have been using your credit cards as a stopgap measure because you've been overspending, adjust your budget so you can pay for everything with just your income. For example, after reviewing how much you spend on dining out, you may decide to cut that expense down dramatically. Or you may want to keep your budget intact but increase your income with a part-time job or gig work.
Whatever the case, your intention is to meet your expenses with just your earnings. And that includes having enough left money over to make the largest possible payments to your credit cards.
2. Set the length of your break
Remember, this is a short-term break. During this time, you will not be using the credit cards for any transactions. Do you want to hit the breaks for five months? A year? It's up to you, but give it a limit.
Because you know this won't last forever, you may want to be a little harder on yourself than you would be if it were a permanent change. Be realistic, though. You want the break to work for you. If you promise you will shave your monthly budget down by $300 or earn an extra $500 each month by driving for a ride-share company, commit to the decision.
3. Power down your debt
Know exactly how much you owe on each of your credit cards by logging onto your accounts. Write the figure down, along with the account's APR. That's your starting point. Organize your accounts by interest rate, with the card with the highest rate first. Then decide how much of a fixed payment each card will get.
Let's say you have the following three credit cards and have $600 to dedicate to debt repayment during a six-month charging break. Here's what it would look like, from start to finish:
Since you won't be adding to the balances with new charges, the calculation for debt repayment is simple.
At the end of your break, you may be so motivated by your progress that you want to keep it going for a few more months, or even until your debt is completely gone.
Take advantage of 0% APR deals
Applied interest makes debt more expensive, especially when you hold it for years. Therefore, if your credit rating qualifies you for a 0% APR balance transfer card, this may be the perfect time to take advantage of one. These deals can work perfectly for a charging break.
Imagine you have a credit card with a $4,000 balance, and an APR of 27%. The balance transfer card you want will give you 18 months without any interest added to the transferred balances. With a balance transfer fee of 3% it would add $120 to the debt, making the balance $4,120.
Now take a 11-month charging break and dedicate $375 to paying off the balance. You'll be out of debt with a month to spare before the regular interest rate goes into effect!
Another option: 0% intro APR cards for emergencies. When you take a charging break, a large, unexpected expense can arise. If it does, you can avoid finance fees by opening a new credit card that offers 0% APR on new purchases for a fixed period of time.
In fact, if you have been powering down your current balances, you may have increased your credit score to such a degree that you can qualify for an amazing deal. Many rewards cards come with one-time bonuses that can cut the cost of the expense, saving you even more money. For example, the CardName offers a $200 bonus to new cardholders who spend $500 on purchases within three months of opening an account, and offers 15 months of 0% APR on new purchases and balance transfers before the regular RegAPR APR applies.
Charge again, refreshed and ready
By the time you complete your charging break, you should be in a better financial position. Your account balances will either be paid off or will be lower than they were when you began, so are more manageable. At that stage you can either relax your plan so your budget isn't so restrictive (or you quit that side job) or keep it going for a while longer because it's working so well.
Whatever the case, you can pick up your cards again and make sensible purchases. When you do, make sure you have enough cash on hand at the end of the month to pay for them in full when the bill comes due. This way you won't run into the problem of too much debt again!