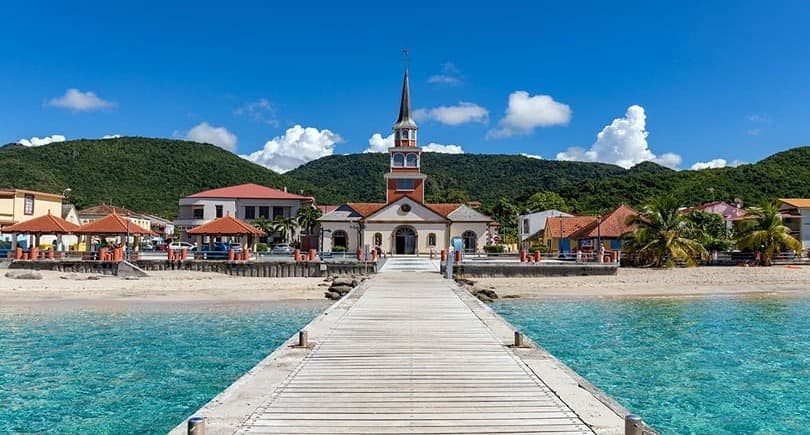 Terms apply; see the online credit card application for full terms and conditions of offers and rewards.
Take a stroll through a credit card travel rewards blog or Facebook group and you'll find plenty of envy-inducing stories of lay-flat seats on luxurious first-class, transpacific flights; gorgeous five-star spa treatments in the comfort of a private bungalow over turquoise tropical waters; and elite experiences tailored carefully to the traveler's whims.
You're hooked!
"How do I make this free luxury travel thing happen for me?" you wonder.
So you start reading the "how-to"… the endless, mind-numbing comments involving a dozen credit cards, a few Excel spreadsheets, fanatical planning, multiple points transfers, some use of third-party apps and a bunch of abbreviations that make your head spin. Suddenly, discouragement sets in and you just pay cash for the rental car to take a quick weekend trip to the lake.
It doesn't have to be that way! It's ok to be an "average" credit card user who just wants a fantastic trip for your family – maybe a few bells and whistles, but not the full marching band – and wants to do it for as little money as possible.
Take a look at the scenario below. This is a real-world example of real-world people doing amazing things with their credit card rewards and features – whether traveling, earning cash back or something else – and not needing a degree in "jumping through hoops" to do it.
Planning a family vacation on credit card rewards?
The Smith family wants to take a Caribbean vacation. They aren't picky about the exact location, but they do want to use their accumulated American Airlines AAdvantage® miles and pay for their accommodations using Chase Ultimate Rewards points. After a bit of research, Martinique emerges as the winning location. Let's get into the planning!
Booking flights with credit card rewards
The trip was planned in the off-season and there were round-trip MileSAAver American Airlines reward flights available for 30,000 miles each, so the family of three (two adults, one 4-year-old kid) needed 90,000 miles to cover Basic Economy flights. The Smith family had about 78,000 miles saved up, so they were obviously short.
Luckily, American Airlines often runs promotions through which you can purchase additional miles and they'll throw in a few extra depending on how many you purchase; therefore, the Smiths purchased 10,000 miles for about $300, and American Airlines threw in another 3,500 as part of the promotion. Voila! The Smiths had 91,500 miles – enough to fully cover their flights apart from about $270 in taxes and fees that couldn't be covered by miles.
Furthermore, the Smith's had a $125 American Airlines voucher to offset some of the cost; they earned it after spending $20,000 in a calendar year on their CardNamediscontinued and then renewing the card.
Total out-of-pocket cost: $270 (taxes and airline/government fees not covered by miles) + $300 (buying extra miles) – $125 voucher = $445
Total miles redeemed: 90,000 American Airlines AAdvantage® miles
Total value: Flights were priced at about $700 each including taxes and fees, putting the total cost for flights $2,100.
TOTAL SAVINGS: $1,655
THAT'S A LOT OF MILES! HOW DID THEY EARN THEM?

Those miles accumulated thanks to a handful of trips both for business and pleasure over the course of about 18 months. They did earn a healthy welcome bonus on the card when they first opened an account, but had already used those miles for a reunion trip to Mexico with friends two years before. Most of the miles the Smith family used accumulated thanks to a couple of home improvement projects they paid for with a credit card, which also went a long way toward spending the $20,000 necessary to earn the voucher (more on the card specifics below).
Booking accommodations with Ultimate Rewards points
(The information related to Chase Freedom® has been collected by CardRatings and has not been reviewed or provided by the issuer of this card.)
When it came time to pick a home away from home for the trip, the first goal was paying for that stay, as much as possible, with Chase Ultimate Rewards points the Smith family had earned with their CardNamediscontinued and Chase Freedom®.
WHAT ARE CHASE ULTIMATE REWARDS?

Ultimate Rewards points are what Chase calls the rewards currency offered through several of its personal and small business cards including, among those mentioned above, CardNamediscontinued, Chase Freedom® (this card is no longer taking new applications), CardNamediscontinued, CardNamediscontinued and a few others. The important thing to note is that those points can be used in a variety of ways, including for travel or cash back or even transferred directly into a number of airline and hotel loyalty programs. To learn more about the Ultimate Rewards system, check out our Guide to Chase Ultimate Rewards.
The Smith family didn't particularly want to stay in a big brand hotel, which was a good thing because Martinique is not a particularly corporate island. Instead, they were hoping to find a nice, clean hotel with a pool, good access to the island overall, nearby shops and restaurants and an overall good experience for their 4-year-old son. Something in the 3 to 4-star range, but, more importantly, something with excellent reviews from everyday travelers.
A quick search of the Chase Ultimate Rewards portal – that's Chase's proprietary rewards site where cardholders can redeem points directly – yielded numerous possibilities, but the one the family settled on was Hotel La Pagerie, located in Trois-Ilets, with a TripAdvisor rating of 4.3 stars out of five – good enough for them!
Since they have a Sapphire Preferred® card, the Smith's points were worth 25% more when they redeemed them for travel through Chase's Ultimate Rewards portal. At $188 per night for the Hotel La Pagerie room, the Smiths needed 120,422 Ultimate Rewards points to cover the cost of eight nights (120,422 points x .0125 (that's the value of each point for Sapphire Preferred® cardholders) = $1,505.28).

Total out-of-pocket cost: About $21 total in city/local taxes that could not be paid with points
Total points redeemed: 120,422 Ultimate Rewards points
Total value: $1,505 for eight nights (that's about $188 per night)
TOTAL SAVINGS: $1,484
THAT'S A LOT OF POINTS! HOW DID THEY EARN THEM?

About 11 months before booking the trip, the Smiths opened their CardName and then earned a signup bonus of 50,000 Ultimate Rewards points after meeting the minimum spending threshold. These days, the bonus is actually BETTER – new cardholders now can earn 60,000 Ultimate Rewards points after spending $4,000 in the first three months with the card, and that bonus alone is worth $750 in travel through the Ultimate Rewards portal.

The Smiths accumulated the additional points over months of regular use of both the Sapphire Preferred® card AND their Chase Freedom® (or any other Chase card that earns Ultimate Rewards points for that matter) can be combined into a single pot. We'll get into specifics on how and where the Smiths use their cards below, but we promise to keep it simple.
Additionally, the Smiths' flights getting to and from Martinique required overnight layovers in Miami. There are plenty of Miami hotels offered through the Ultimate Rewards portal (that's what the Smiths chose to use), but you could also transfer points to a hotel loyalty program if you have one you prefer.

Total out-of-pocket cost: $0 (all hotel taxes and fees could be covered by points in this case)
Total points redeemed: 15,360 Ultimate Rewards points
Total value: $192 for two nights (that's about $96 per night including taxes and fees)
TOTAL SAVINGS: $192
Flights and accommodations are going to be your most expensive individual expenses when you take a trip. The Smiths covered those HUGE expenses almost entirely with rewards, meaning they paid $466 for $3,797 worth of trip expenses.
Flights:
Cost: $2,100
Out-of-pocket amount paid: $445 (fees and buying extra miles minus a $125 voucher)
Miles redeemed: 90,000
TOTAL SAVINGS: $1,655
Accommodations:
Cost: $1,505 (eight nights in Martinique)
Cost: $192 (two nights in Miami, one night each way, due to overnight layovers)
Out-of-pocket amount paid: $21
Points redeemed: 135,782
TOTAL SAVINGS: $1,676

Could the Smiths have saved even more with some extra rewards dancing and hoop jumping? Probably, but were they extremely pleased with the more than $3,300 they did save? Absolutely!
Let's focus on that point again: They were able to cover nearly $3,800 worth of flights and accommodations for a 10-night vacation for just $466! And we haven't even talked about the money they saved knowing that their CardName offered automatic trip insurance and car rental insurance, so they didn't spend unnecessary money on those things either.
The key here is that this was all based on everyday spending, a strategically used signup bonus and straightforward reward redemption options. And you might also be pleased to know that absolutely no spreadsheets were involved in the creation of this trip!
Which credit cards earn the best rewards?
Choosing credit cards is a highly personal choice based on your credit history, level of responsibility, overall financial picture, spending habits, lifestyle and more. That said, let's assume the Smith family is a fairly typical middle, to upper-middle class bunch who wants to travel as much as their time and budget allows.
Here are the credit cards they regularly use and the ones that contributed rewards to the Martinique trip we've discussed:
– CardName
– Chase Freedom® (no longer taking new applications); this card was replaced with CardName
– CardName
– CardName
There's a mix of travel rewards, cash-back rewards and airline rewards cards in that pool, which was an intentional choice based on far more than signup bonus opportunities.
When it comes to their credit card strategy, the Smiths do nothing more than use the card that will earn them the most rewards in a given situation. What they don't do is spend hours thinking about it; after all, they have jobs, a young family, a home and other responsibilities and they just don't have time for that – as many others don't.
So, for instance, they do a lot of online shopping and online bill paying, which means that selecting "online shopping" as the 3% cash back category for their CardName (up to $2,500 spent per quarter on choice category/grocery store/wholesale club spending) is an ideal way to rack up cash-back rewards on a wide range of their purchases.
HOW DOES A CASH-BACK CARD FIT INTO A TRAVEL REWARDS STRATEGY?

Each time the Smith family redeems cash-back rewards, they put those dollars directly into a vacation savings fund. They then use that fund to pay for things like dining out or putting gas in a rental car – anything travel rewards typically won't cover.

If your goal isn't travel, put those cash-back rewards into any kind of rainy day fund and then spend them when you want or need to.
They have another card – Chase Freedom® – that is considered a cash-back rewards card, but the Smith's prefer to think of this one as a travel rewards card since the "cash back" accumulates as Ultimate Rewards points and those points can then be pooled under their CardName account in order to make every point worth 25% more on travel through the Ultimate Rewards portal as discussed below.
Each quarter, Chase announces new 5% cash-back categories for the Freedom® card; at that point, the Smiths adjust their spending so that they're earning 5% cash back as often as possible (up to the $1,500 spent in the bonus category each quarter). Sometimes, it's easy to hit that cap – like in quarters where restaurants or Amazon.com purchases happen to be the bonus categories – but there are other quarters that, frankly, aren't part of the Smith's everyday spending. Rather than adjust their spending to fit it into the categories or, worse yet, buy things they don't want or need in order to rack up points, they simply move on. Earn the 5% where it makes sense to, but don't sweat it if the quarter doesn't work out for you – there's always next quarter.
WHAT IF THE BONUS CATEGORIES DON'T FIT YOUR SPENDING ONE QUARTER

There are plenty of blogs and advice columns out there that will give you a dozen different ways to make sure you maximize every single rewards opportunity your credit card has to offer, even in quarters when the bonus categories don't make sense for your lifestyle or spending. And there's nothing wrong with going after those! But there's also nothing wrong with choosing convenience and simplicity over maximum rewards from time to time. Check out the Martinique example above – the Smiths STILL saved more than $3,300 on their vacation and that was without chasing every single reward.
Now on to the big travel rewards card: the CardName. The Smiths opened this card specifically to earn a signup bonus and then to continue using the card to keep a pool of travel rewards always available to them.
CardName members earn 5X total points on all travel purchased through the Chase Ultimate Rewards portal; 3X points on dining, including eligible delivery services and takeout; 3X points on online grocery purchases (excluding Target, Walmart and wholesale clubs); 3X points on select streaming services; 2X points on travel purchases; and 1X point on all other purchases. When you redeem your points through the Ultimate Rewards portal, as the Smiths did for their accommodations during the Martinique trip, your points are worth 25% more. Because of that, you could think of this card as earning 1.25 points per $1 on even your non-bonus-reward purchases.
Thanks to that extra value when redeeming points via the portal, the Smiths have settled on making the CardName their "go-to" card if there isn't an obvious choice of another card that will earn more.
Here's the breakdown of how the Smith's use their cards to both maximize their rewards (based on categories in February 2020), keep it simple enough to manage and, most importantly, still feel good about the money they'll save on their next vacation.
Best practices for earning credit card rewards
1. Pay off your credit card balance EVERY billing cycle. No amount of rewards is worth paying interest on a credit card balance. Keep up with the Smiths – Stick to your budget and pay off those cards every month.
2. Buy what you need; DON'T buy things just to earn rewards. This goes along with the tip above. Your budget has to be top-of-mind when using credit cards. Credit card "money" is abstract, but it's still money. Don't lose track of your spending or justify buying things you can't afford with a, "Well, I'm earning rewards on it, so…"
3. Use your cards as often as possible. The Smiths don't spend a lot of time and energy making purchases through third-party apps or shuffling a dozen cards, but they do have a strategy that works for them and that they can manage. Perhaps most importantly, they buy everything possible with a credit card. Consider this: Earning some rewards is always going to be better than earning no rewards, so use those cards! (As long as you're committed to tips 1 and 2 above, of course).
4. Use your rewards! This is the fun part – actually use your rewards! Sure, feel free to save them up for a splurge if you want – business class upgrades, for instance – but don't get discouraged and forget to use your points at all. Remember that the Smiths use their Sapphire Preferred® Card regularly so that they can always have a bank of travel rewards to dip into. Sometimes, that bank takes them to faraway places like Martinique, but sometimes that bank just covers a random night in a hotel when they go visit family. Either way, they're saving money! Isn't that the goal most people have when it comes to credit card rewards?