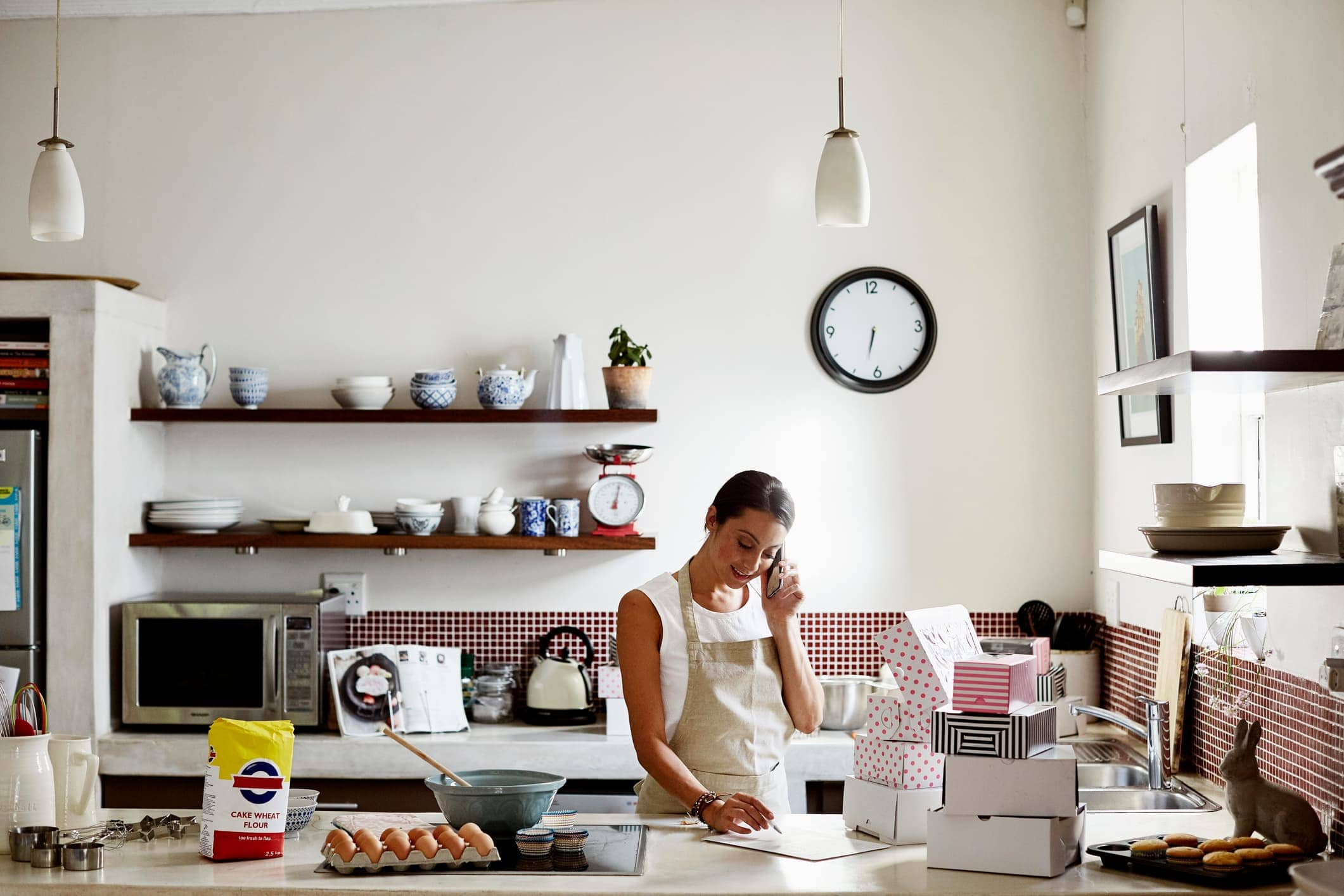 Whether managing a mom-and-pop shop or freelancing, running a business can be tough work. It doesn't matter if you have 30 employees or none at all — having a business credit card can be a convenience that helps business owners get the supplies they need, when they need them, without worrying about how much cash they have on hand.
The perks that these credit cards offer can help businesses save money on the essentials, as well as make keeping track of expenditures easier, but who can apply for one? Continue on to learn more about who should get a business credit card and about the numerous benefits these cards can provide.
Can I get a business credit card?
In order to get a business credit card you are required to be an "authorized officer" of a business, which means that you are in the legal position to enter into contracts with financial institutions on behalf of the business. Although you may think of a business as just a company that is registered as an S Corp. or LLC, these business structures are not necessary in order to obtain a business credit card. Sole proprietors who do freelance work, such as writing or graphic design, as well as those with other nontraditional businesses like dog walking or selling homemade crafts online, can also qualify for a business credit card.
Benefits of a business credit card
No matter what kind of work you do and what size your business is, a business credit card comes with several benefits, including:
Keeping business and personal expenses separate. As a business owner, you need to keep your personal expenses separate from your business spending. In order to make this process smoother, and make it easier for you when it's time to file your taxes, you may want to get a credit card that is solely dedicated to paying for anything related to your business.
Building credit. Just as it's important to establish a good personal credit history, business owners should strive to create their business credit rating. A credit card can go a long way toward building a credit history for a business, which can help with finances in the future.
Increasing cash flow. If you're a contractor, you probably find yourself waiting for payments from clients on a regular basis and sometimes, these payments may not be issued quickly. When you have a business credit card, you can increase your cash flow in between payments so you don't have to worry about getting the supplies you need. In addition, business cards generally have much bigger credit limits than personal ones– sometimes upwards of $50,000– which can help ensure that cash flow is always where you need it to be.
Earning rewards. Business credit cards often allow you to earn rewards and cash that you can put back into your business– whether you travel with the points or redeem for cash back to offset some of your expenses. Additionally, some cards offer rewards that are not available through personal credit cards, such as larger signup bonuses and higher credit limits.
Managing employee spending. Those who have employees can issue credit cards to them and easily manage their spending by setting credit limits on each company card. This makes tracking business expenses much easier because all employee spending is listed on one credit card account, rather than on their own individual cards.
How to apply for a business credit card
You've decided to get a business credit card—great! Now it's time to get together the documentation banks will need just as you did when you got your personal credit cards, except a bit more information may be required for your business credit card application.
If your business is registered, you will need to submit your Federal Tax ID number, or Employer Identification Number (EIN). If you're a sole proprietor that is not a formal business entity, you will submit your social security number. You will also be required to provide information about the business, including your contact information, the length of time your business has been operating, your business's annual income, how many employees you have, the type of business you operate and your monthly expenses.
If you don't have an established credit history for your business, you may still qualify for a business credit card. If this is the case, the bank will consider your personal credit history when making their decision.
What are the best business credit cards?
Now that you have learned general information about business credit cards, you can explore individual cards to determine which one is right for you. Below you will find some of the best business cards available and the features that make them a good choice for any business owner.
For more options, please see our full list of the best small business credit cards.
To see the rates and fees for the American Express cards mentioned on this page, please visit the following links: CardName (See Rates and Fees); CardName (See Rates and Fees); CardName (See Rates and Fees)