Deciding whether to pay a utility bill – or any bill, frankly – with a credit card requires you ask a few more questions than you ask before using a card to pay for your groceries or to put gas in your tank. But asking more questions doesn't mean it's a bad idea; in fact, it could be a very good idea.
Ashford Maharaj, finance professor emeritus at Berkeley College, White Plains, NY, and adjunct finance and economics professor at Metropolitan College of New York in New York City says the easy answer to the question is no, you shouldn't pay a utility bill with a credit card, but the more thoughtful and informed answer is "it depends."
"It is never a sound household budgeting idea to pay necessities using what could be a more costly liability, a credit card debt," Maharaj explains. "The more sophisticated response of 'it depends' rests on the premise that paying one's utility bills using a credit card could be beneficial, assuming that you are in control of your personal finances."
So, the first step in making this decision is determining whether you consistently pay your credit card balance in full every month. If you do, there could be benefits to paying your utility bill with a credit card and it's time to look more closely at the pros and cons.
Pros of paying a utility bill with a credit card
Earn rewards, points and bonuses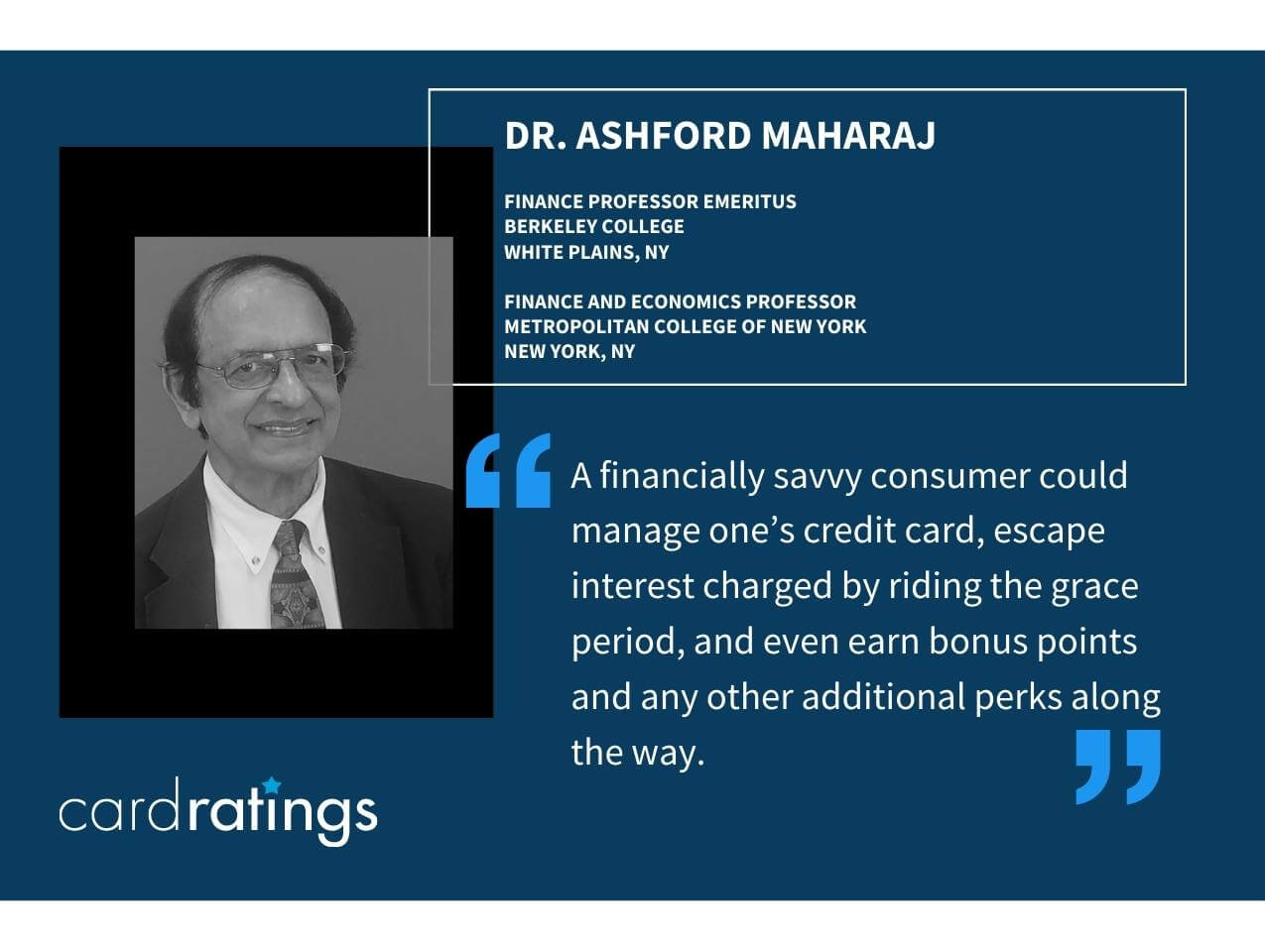 One of the primary reasons people want to pay their utility bills with a credit card is to earn rewards. Say you have a credit card that offers 2% cash back on all purchases and you pay a $120 electric bill with your card. You'll earn $2.40 back on that payment. It may not seem like much when you consider it for a single payment, but over the course of paying that bill every month, the small individual reward amounts do add up. In other words, paying your utility bill with your credit card means you're pocketing rewards on a purchase you have to make regardless. You could even think of it as a small rebate on your bills.
Another perk of this approach is that it can help you meet a credit card welcome bonus spend threshold. Many rewards credit cards offer welcome bonuses that new cardholders earn after spending a certain amount on the card within a specified time frame from account opening. If you have a new card that offers $150 cash back once you spend $1,000 within three months, using that card for everyday expenses, like your utility bill, can help you earn that bonus without otherwise increasing your spending to meet the threshold. You'll have to pay that money to your utility provider anyway, so you might as well earn some extra benefits from it.
As with any rewards-earning efforts you make with a credit card, it only makes sense if you're fully paying off your balance each billing cycle (remember, that's the first consideration when deciding whether to pay your utility bill with a credit card anyway). Rewards will never offset the cost of paying interest on a carried balance, so don't make that mistake.
"Keep in mind that credit card companies do charge relatively high interest rates in offering credit card services even for low-risk consumers," Maharaj cautions. "The bottom line is to avoid using the plastic to pay utility bills if and when one does not intend to or [is] incapable of pay off the card in full within the statement's cycle."
Additional protections
If your utility provider charges you the wrong amount on your bill, you have extra protection by using a credit card. Thanks to the Fair Credit Billing Act, if there's a wrongful charge on your credit card statement, these errors can be corrected. You can contact your credit card issuer directly if you cannot resolve the error with the provider first. The issuer will investigate the transaction and either refund the incorrect amount or explain why the charge was correct. You won't get this same level of protection by using a check or debit card, so using a credit card adds some peace of mind.
Convenience
Old fashioned "snail mail" has become somewhat tedious in our fast-paced society. The time spent checking your bank account, writing a check, addressing an envelope and finding a stamp can add up every month.
Furthermore, mail does get lost and delayed, which could mean late fees for you should your payment meet this fate.
Online payments via credit card are safe, secure and convenient (more secure than debit card or checking account payments, incidentally, thanks to special laws protecting credit card users). Additionally, you can even set up automated payments to help ensure you never miss a payment.
Take advantage of the grace period
Let's say your cable bill is due on Oct. 1, but you don't get paid until Oct. 15. Using your credit card to pay utilities can cover the gap between due dates and pay dates. Notice, we aren't suggesting you won't have the money or can't afford the bill; rather, this is about the timing of bills and paychecks and an interest-free way to manage your cash flow.
"The grace period on a credit card's terms and conditions is the number of days between the credit card statement's [closing] date and the payment due date, during which time interest charges do not apply," Maharaj explains. "This is a window of opportunity when the consumer owes money to the lender as a result of making a purchase or paying a bill during the preceding billing cycle and to which interest does not accrue."
Maharaj offers this example:
Suppose the borrower's billing cycle begins on Jan. 5 and ends Feb. 4, a 30-day billing cycle, and assume the credit card company institutes the minimum grace period of 21 days, then the credit card holder has all 51 days (30 + 21) to pay off all debts on the credit card. Since most utility bills are monthly… by carefully managing one's grace period no interest will accrue so long as all previous and existing balances are completely paid off on or before the due date, as per the statement's billing cycle.
If you are currently living paycheck-to-paycheck, this grace period could make a big difference.
Track expenses on one statement
You can condense all of your expenses onto one statement if you use your credit card to pay for everything. This is easier than searching through multiple documents to record your spending.
Instead of paying multiple bills throughout the month, you can just pay them all at once when you receive your credit card statement.
You can also sync up your credit card with a budgeting app like You Need A Budget or Mint. These apps automatically track your accounts and spending so that you can see an overview and breakdown of all of your finances.
Cons of paying a utility bill with a credit card
Merchant fees
More companies offer to take credit card payments now compared to in the past, but some will still charge you for merchant fees. These are fees that the merchant has to pay to process your payment and usually range from 1%-3% of the total bill.
If your utility provider charges a fee for processing a credit card payment, you'll need to do a little math. The fee may cancel out the rewards you would earn from your card, or you may receive more value back from the rewards, so the fee may not be a big deal.
For example, let's say you have to pay a 1% fee, but you get a 2% cash-back rewards on any purchase made with your card. It works in your favor to still pay with your credit card because you'll get the 1% difference back. But, if you only get a 1% cash-back rate and the fee is 2%, using a credit card will only cost you extra money.
A frequent recommendation when it comes to paying processing fees, though, is that it's likely only a good idea if you're working toward meeting a minimum spend threshold and earn a welcome bonus. And this situation generally only applies to major expenses like a tax bill or college tuition, for instance, since those are going to give you the biggest boost toward meeting a threshold.
Increased debt
If you already have credit card debt, you will want to use a different payment method. Charging more expenses to your credit card will only increase your balance and, therefore, increase the amount of interest you have to pay.
If you're already struggling with credit card debt, it's best to put your card away until you pay off your balance. Charging more to your card will only make it harder for you to get out of debt.
One possible suggestion might be to consider a intro 0% APR period card, which offers you extra time to pay off your bills without paying interest. Just make sure you will be able to pay off the balance by the time the interest kicks in or that utility bill could end up costing you a lot more than the original amount owed.
If you're struggling to pay your utility bills overall, your best course of action is to contact your utility and attempt to work out a payment plan or perhaps take advantage of customer assistance programs. A credit card in these instances is only going to cause you additional financial difficulty.
Added interest charges if the balance carries
Interest charges add up much faster than you think. If you don't have the money to pay off the card, your utility bill could end up costing you way more than the original bill.
Never charge expenses to a credit card that you won't be able to afford when the bill comes due. Would you rather pay $100 for your water bill now or $125 in the future?
Potentially lower credit score
Paying a utility bill with a credit card could hurt your credit score if it increases your credit utilization. Credit utilization is how much credit you are using compared to how much is available to you.
For example, if you have $5,000 in available credit and a $1,000 balance between three cards, your credit utilization is 20%.
You should try to keep your credit utilization under 30% (and even lower is better), so reconsider putting bills on your card if it will put you over that percentage.
How to pay a utility bill with a credit card
All of the pros and cons aside, you first have to determine if you even can pay your utility bill with a credit card. Not every utility company accepts credit cards as a form of payment.
If your utility provider doesn't accept credit cards, you can still go through a third-party company like Plastiq or Melio.
These companies pay the utility provider with whatever form of payment they prefer (i.e., check or bank deposit). After they pay the provider, they charge the transaction amount to your credit card.
However, these companies do charge convenience fees, so make sure it works out in your favor financially to use one of these companies. Additionally, be aware that payments through these third-party providers do not always qualify for rewards they way you'd think they would, so if it's rewards you're after, do your homework.
So, should you pay your utility bill with a credit card?
The answer depends on a few different factors, such as the card's rewards program, your ability to pay off the card and convenience fees charged by the utility company or third-party payment processor. In the end, it could be lucrative.
"A financially savvy consumer could manage one's credit card, escape interest charged by riding the grace period and even earn bonus points and any other additional perks along the way," Maharaj concludes.
The most important note to remember is to never charge anything to your credit card that you won't have the cash to pay for when your bill is due. Instead, always pay off the entire balance on time each month.