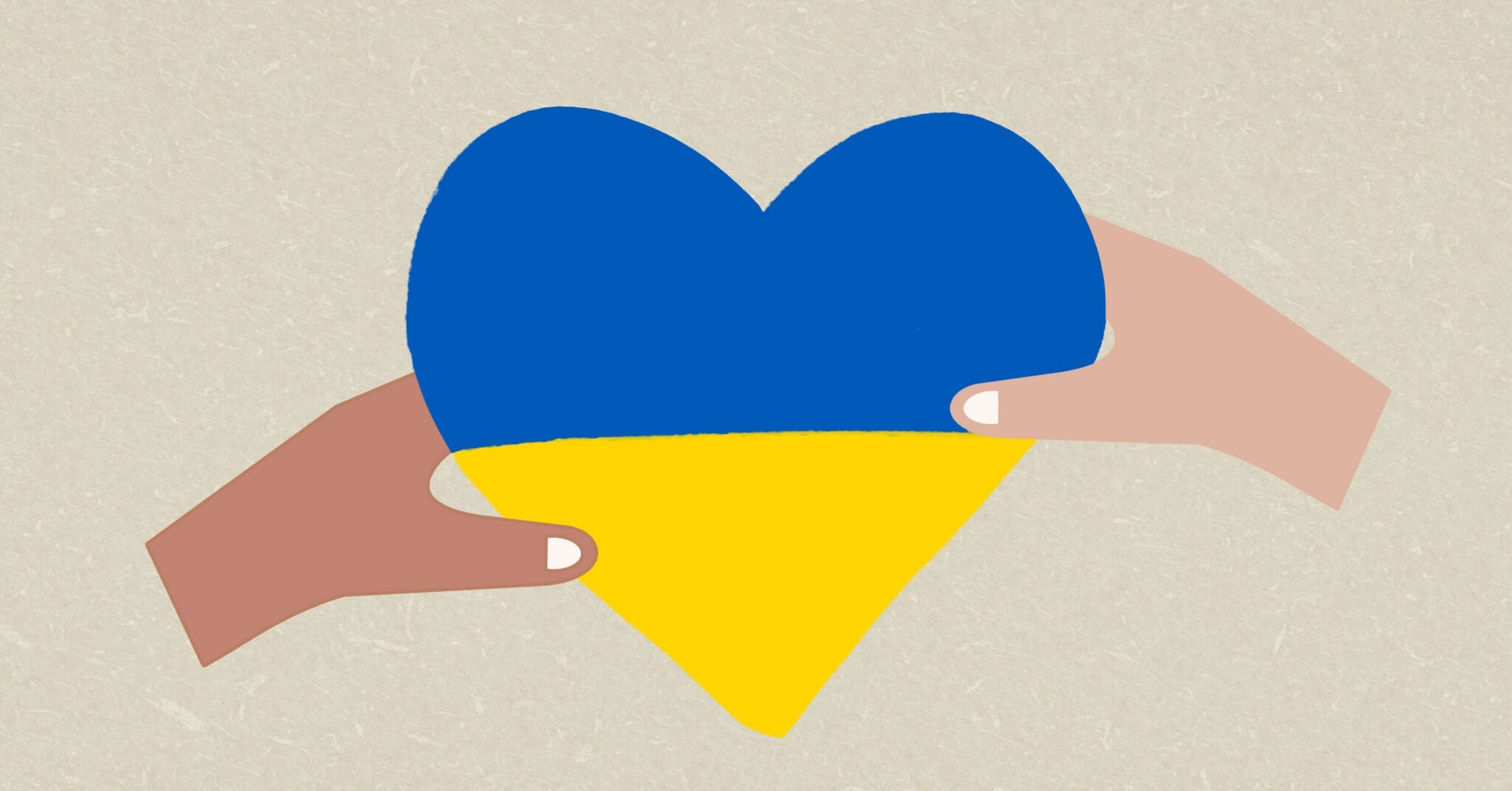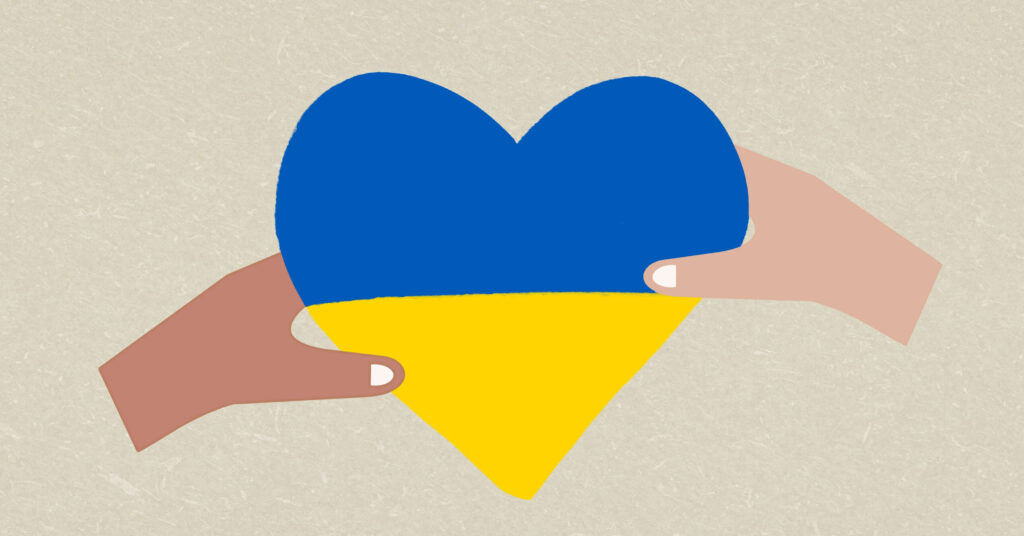 If you've been following the news, you're well aware of what is happening in Ukraine – and as the stories accumulate of Russian missiles striking hospitals, schools and apartment buildings, you're likely feeling somewhat helpless. But anyone with a credit card has a useful tool for helping Ukrainians.
If you want to donate money to Ukrainians or Ukraine-related charities and causes through your credit card, there's a right way to go about it. Do your part to help, but be smart about it.
Pros and cons of donating to charities with your credit card
Before we discuss some of the Ukraine-themed charities to which you may want to donate, there are some pros and cons to donating to charities with a credit card.
Really, there's one main advantage and one main disadvantage.
Disadvantage: Processing fees
Let's start with the bad news: The main negative is that charities end up paying merchant processing fees on your donation. If you give a charity $100, usually about $2 will go to the credit card issuer. There's really no way around that. All credit card transactions, whether with charities or at the gas pump, rack up merchant processing fees. You could kick in a few extra bucks, if it's important to you that the charity gets the full $100. No matter what, of course, the credit card will get that merchant processing fee.
Also, keep in mind that some payment portals also charge fees in addition to those merchant processing fees. Generally, you'll be alerted to that fee before completing your transaction and those fees are often in addition to the amount you intend to donate. So your $100 donation may come out to $103.95 because of a $3.95 fee charged by whatever portal the charity is using to accept donations.
Lastly, look out for foreign transaction fees. If you're donating through a crowdsourcing site like GoFundMe, be aware that the transaction will likely be processed in the currency local to the campaign; therefore, your donation may be processed in Ukrainian hryvnia instead of U.S. dollars. Besides the conversion meaning your donation isn't necessarily worth what you think it is, you also need to be aware you could be on the hook for foreign transaction fees, usually 2%-3% of the transaction amount. If this is the route you want to go, make sure to use a no-foreign-transaction fee card for your donation.
Advantages: Security and rewards
Chances are you're making your donation online or over the phone, so using cash or a check aren't likely options. That leaves you with credit cards and debit cards as your methods, and credit cards have the clear advantage.
If you're scammed out of your money by, say, a fake website posing as a charity, you have better odds of getting your money back for a credit card purchase, which tend to have more robust protection than debit cards. Furthermore, if that fake website also steals your account info and goes on a spending spree, you won't be on the hook for those charges according to the law. Debit cards, however, don't have nearly the same fraud protection requirements as credit cards and you could be responsible for all those fraudulent charges. To add insult to injury, since debit cards are linked to your bank account, if you are scammed, you could be at risk for losing all of the money in your bank account.
Another advantage to making a donation to your charity through your credit card is that you might get some rewards out of it or perhaps even make a dent in the spending required to earn a signup bonus. You'll want to check the fine print, but some credit cards offer rewards for any purchase you make, including donations. For instance, CardNamediscontinued will give you two miles per $1; therefore, a $100 donation, nets you 200 miles. CardNamediscontinued earns 1.5% back on non-bonus categories, which includes charitable donations. And there are plenty of other examples of credit cards that give you something back for giving something back.
If you then want to put those rewards to further charitable use, there are options for donating your credit card rewards that you can look into.
Pro-Ukraine charities you can donate to with your credit card
If you're thinking of donating to a nonprofit or fundraiser that will help Ukraine, you may want to consider donating money to one or some of the following causes:
How to avoid Ukraine-related scams
We're all aware there are greedy, terrible people out there who are happy to abuse a crisis and trick good people out of their money.
If you wind up finding any charity that you're thinking of giving money to, you would be wise to vet them through websites that specialize in that sort of thing, such as:
All three websites are highly respected and well-known for rating charities' effectiveness. That said, you will likely find that Ukrainian charities don't turn up on these sites. That doesn't mean you shouldn't donate – but you'll want to do your research before sending a credit card donation to some unknown Ukrainian charity that you know nothing about. Or any unfamiliar charity for that matter.
A few more things to consider before donating to the Ukraine cause
You probably know all of this, but it's still worth remembering…
Look skeptically at crowdsourcing websites. Many Ukraine government departments are crowdsourcing, and nobody is saying you shouldn't be a part of crowdsourcing. Just know that there may be many not-so well-meaning individuals looking for cash to donate to their pockets, but also well-meaning individuals who are planning on using the money to help Ukraine but don't have the resources to be effective. There is, after all, a war going on. Bombs are dropping. Even the biggest charities are finding that problematic.
Be cautious about paying in cash or a check. You have a decent shot of getting your money back if you donate money with a credit card and later learn you were conned. Much less so with a debit card. And if you send in cash or a check, and it's cashed, and you later learn that it was a scam? You're never seeing that money again.
If a charity contacts you over the phone and asks you to donate to Ukraine, don't. You can always go to the charity's website later and donate through there, after you've learned something about the organization and feel confident that the nonprofit is on the up-and-up. But the last thing you need to do is give out your credit or debit card information to a stranger on the phone.