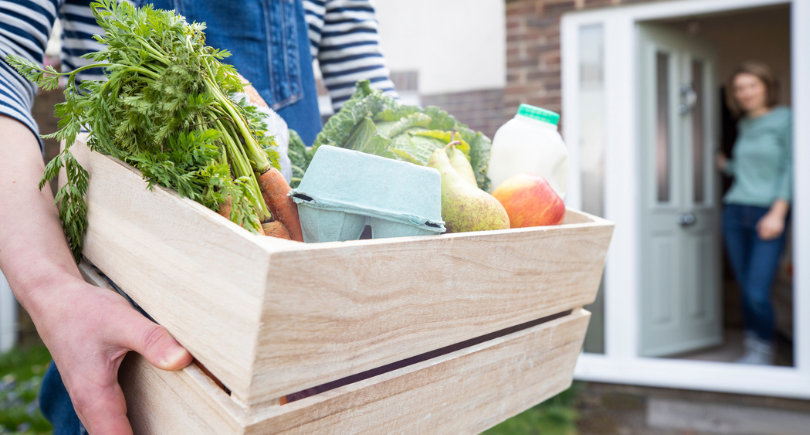 There never seems to be a lack of need in the world today and there are countless opportunities to help out with your donations. Not all donations have to be in cash, however. One way you can make a difference, even if you don't have a lot of spending money on hand, is by donating your airline points or miles to charity.
Donating credit card rewards is a great way to give back, and it can do a lot of good. Charities may use your miles directly, such as helping recipients go on a special wish trip, or for business purposes. Or the charity may receive cash from the credit card company. Either way, such charity redemptions mean your points and miles can be put to good use. Some credit card issuers even offer a match or bonus on charitable donations, so the donation's impact goes further. That's a big improvement over having rewards just sitting in your account, or possibly even expiring.
Alternatively, several programs allow you to use your rewards to cover the cost of your charitable donation. It isn't a direct donation of rewards, but it is a means of using your rewards for charity.
What kinds of charities accept credit card rewards miles?
Almost any type of charity may accept points or miles. Make-A-Wish Foundation is an obvious choice for giving miles because so many of the wishes it grants involve travel. The organization says it needs 2.8 billion miles a year to take care of every travel-related wish it receives.
You can find charities that support almost any cause, however, and will accept rewards or points converted to cash, from social justice causes to education, health or the environment.
How do you donate credit card rewards?
Credit card companies often make it easy for you to give your points or miles to charity. You generally log in to your account on the website where you normally redeem your rewards. This may not be your credit card company website; for example, if you have an airline card, log in to the airline rewards site.
Click a tab to donate rewards, or enter "donate" or "charity" in the search box to find an explanation for how to donate credit card rewards and choose an eligible charity.
Enter your preferences to give your points or miles to one or more charities.
Are credit card reward donations tax deductible?
You do not receive a tax deduction for donating points or miles to charity. You don't pay tax on the value of points or miles when you receive them, so there's no deduction for giving them to charity.
➤ LEARN MORE ABOUT Credit cards and taxes
Do credit card companies have requirements for donating points or miles?
Your credit card company may require you to have a minimum number of points before you make a donation.
If the credit card company converts miles to cash donations, it may require an even number of rewards. For example, Hilton Honors donates $25 for every 10,000 points you donate.
Be aware that some credit card companies use a processing company such as JustGive.org, which deducts a 2.9% transaction fee from the cash it sends to the charity.
Check out these examples of credit card company giving programs and their requirements:
Alaska Airlines LIFT Miles program
Alaska Airlines lets Mileage Plan™ members donate their miles directly to charities. When you donate your miles, you can support charities with business travel; travel for activities such as disaster relief or medical care; and for the primary goals of the charities, such as fulfilling travel wishes.
Who can donate miles through the Alaska Airlines LIFE Miles program?
Any Alaska Airlines Mileage Plan™ member can choose to donate their miles through the LIFT miles program.
How do you make a donation through the LIFT Miles program?
Step 1: Log into your Alaska Airlines Mileage Plan™ account.
Step 2: Look for and select the "Donate Miles" link.
Step 3: Select the organization to which you want to donate miles
What charities can you donate to through the Alaska Airlines LIFT Miles program?
You can donate Alaska Airline LIFT Miles to the following charities:
Alaska Airlines Disaster Relief Pool
Alaska Airlines Miles for Youth
Angel Flight West
Dream Foundation
Fred Hutchinson Cancer Research Foundation
Fisher House Foundation (Hero Miles)
Make-A-Wish Foundation
Medical Teams International
National Forest Foundation
The Nature Conservancy
Seattle Children's Hospital
UNCF
American Express JustGiving partnership
American Express, in partnership with JustGiving, lets you apply Membership Rewards® points to all or part of your charitable donation. With over 1.5 million charities to choose from, you should have no trouble finding a place where you want to make a difference.
In this case, you aren't donating your points directly to a charity; rather, you're using your points to offset the cost of your cash donation to the charity. The points you redeem will appear as statement credit in your account.
American Express says over 22 million of their members donate to charity and personal causes through Membership Rewards®.
Who can donate via the American Express and JustGiving partnership?
Any member with a valid consumer, business or corporate card that is authorized to use Membership Rewards® points.
How do you make a donation using Membership Rewards® points?
Step 1: Create an account on JustGiving.com
Step 2: Search the JustGiving database to find a charity to which you want to donate
Step 3: When you make your donation, you'll automatically see your available points as well as how much those points are worth at checkout and can determine at that time how many points you want to apply.
Chase Pay Yourself Back program
As with the Membership Rewards® JustGiving partnership discussed above, Chase Ultimate Rewards® cards let you use points for charitable donations in a roundabout way. Use your eligible card to donate to an eligible charity, and then redeem your points for a statement credit to cover your donation. The donations to eligible charities must have been made within the last 90 days.
You'll even get more benefit from your points than if you used the points with traditional statement card redemption. Points are worth 25-50% more this way, depending on your card (valid through 12/31/22).
➤ LEARN MORE ABOUT THE Chase Pay Yourself Back program
Who is eligible to redeem Ultimate Rewards® points for charitable donations?
Chase consumer and business cardholders with cards that earn Ultimate Rewards® points have the ability to redeem those points for charitable donations. This includes Ink business card family, Freedom card family and Sapphire card family members.
How do you redeem points for charitable donations through Pay Yourself Back?
Step 1: Use your eligible Chase card to make a donation to one of the eligible charities (list below)
Step 2: Log into your Chase account
Step 3: Go your Ultimate Rewards platform under the card you used to make your donation. Remember, the value of your rewards will differ depending on the card you used for the donation.
Step 4: Choose your donation (you have 90 days from the time of making your donation to then redeem points for statement credit to cover it) and follow the steps to redeem points for your donation.
What charities are eligible for points redemption through Pay Yourself Back?
The current list of eligible charities for the Pay Yourself Back program includes:
American Red Cross
Equal Justice Initiative
Feeding America
Habitat for Humanity
International Medical Corporation
Leadership Education Fund
NAACP Legal Defense and Education Fund
National Urban League
Thurgood Marshall College Fund
United Negro College Fund
United Way
World Central Kitchen
Citi ThankYou® Rewards
If you have a credit card that earns Citi ThankYou® Rewards, you can donate you rewards, in 2,500 point increments, to the following charities:
American Red Cross Disaster Relief
American Red Cross International Services
No Kid Hungry
Smile Train
Susan G. Komen
UNICEF Kid Power
UNICEF USA
World Central kitchen
To donate rewards, Citi cardholders simply need to login to their rewards portal, choose the charity redemption option, and then select the charity of choice. From there, rewards can be redeemed (in this case, donated) to the charity of choice in $25 increments.
Hawaiian Airlines' HawaiianMiles charity program
Hawaiian Airlines and HawaiianMiles members gave 35 million miles to charities in 2019. The airline encourages donations of miles and matches up to a 500,000 miles of total annual donations to each nonprofit. The organizations benefiting from direct miles donations include:
American Cancer Society Hawaii Pacific
American Red Cross of Hawaii
Big Brothers Big Sisters Hawaii
Blood Bank of Hawaii
Coral Reef Alliance (CORAL)
Friends of Hokule'a and Hawai'iloa
Hawaiian Humane Society
HUGS
Make-A-Wish Hawaii
Maui Forest Bird Recovery Program
National Kidney Foundation of Hawaii
Shriners Hospital for Children of Honolulu
Special Olympics Hawaii
Surfrider Foundation Oahu Chapter
Donate by logging into your account and following the prompts.
Wells Fargo Rewards
If you have a Wells Fargo Rewards-earning card youcan redeem rewards for gift cards to donate to select causes and organizations that are important to you. You can also redeem your Wells Fargo Rewards to help support disaster relief by donating rewards to the American Red Cross.
Is donating credit card rewards worth it?
There's plenty of sadness and things that could be made better in this world. Donating rewards is an easy way to make a difference, and it doesn't cost you any cash. You may be able to donate rewards you otherwise would never use, and you get to choose the cause you want to support. Or, you could offset your cash donation with rewards.
Furthermore, if you're sitting on a pile of rewards that's about to expire, donating some of them could be a good way to generate account activity and reset the expiration clock.
Does that make it worth it? Start by looking at the list of charities you could help by donating points and miles – and then you decide.