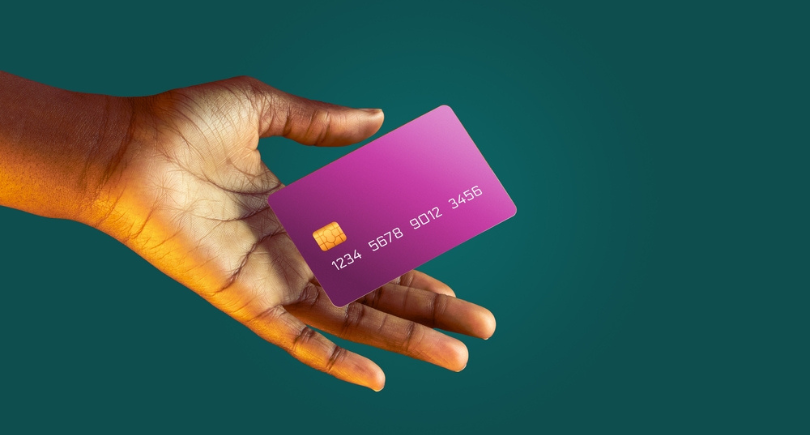 If you're in the market for a new credit card, your first inclination may be to focus on the accounts that don't charge an annual fee. Why pay for something you can get for free, right? On the surface, a card with no annual fee can seem like the most sensible decision. However, depending on your credit circumstances and lifestyle, it may be wise to get a card with an annual fee because it ultimately works in your favor.
Here is how to know when a credit card with an annual fee is worth it.
Why credit issuers charge annual fees
For the credit card issuer, accounts are expensive to market, distribute, and maintain. These companies also have to absorb the costs associated with fraud, which happens all too often. According to a 2021 Nilson report, the industry is likely to lose $408.50 billion by 2030 due to fraud. If you report that someone used your card without your permission, you will almost always be absolved of the charges.
The rewards and benefits programs attached to many cards are also very pricey. You're not paying for them directly, but card issuer is.
Therefore, annual fees are one way a credit card issuer can offset the cost of the product.
When does it make sense to apply for a credit card with an annual fee?
There are a few scenarios when a card that comes with an annual fee can be a good idea:
You're just starting out. If you have not had the opportunity to develop your credit history yet, you may be looking at a starter card. These accounts are designed for people without an established credit history, such as students, young adults, and immigrants. Some that are within reach may have annual fees, such as the CardName which has a

AnnualFees

annual fee.
You have bad credit. If you have trouble qualifying for an unsecured credit card because your credit history is damaged, a limited array of cards will be available to you. Many are secured credit cards where you would put cash down as collateral, which guarantees the credit line. In general, the annual fees for such these cards are pretty low, such as

AnnualFees

for the CardName. Many don't have them at all.
You will get more out of the card than it costs you. Here is where it gets exciting. If your credit score is good to excellent, take a look at cards that have higher annual fees but also generous rewards programs, big benefits and valuable perks. Maybe you have your eye on the CardName, which has an annual fee of

AnnualFees

. Not too bad, but maybe kind of steep if you're hesitant to pay an annual fee in the first place. But compare it to what you get. The current intro offer is 75,000 miles, earned once spending $4,000 within the first three months of opening an account. That bonus alone is worth $750 toward travel! A value far exceeding the cost of its annual fee. And that's only one perk of the card. Other benefits include Global Entry or TSA PreCheck application reimbursement, a perk worth as much as $100; no foreign transaction fees; two miles earned on all purchases; and more. If you travel often, these benefits far outweigh the cost of the card.
➤ SEE MORE: Best credit cards for the annual fee
Who should apply for a credit card with an annual fee?
Still confused? Here is an easy way of making the decision.
Ask yourself if you can get everything you want out of a credit card that you like and qualify for but without having to pay an annual fee. If so, then the answer is obvious. Go for the card that doesn't charge it. Paying would be a waste.
On the other hand, if the only way to get a good credit card is to pay the annual fee, consider it the cost of doing business.
Be aware that cards for no or bad credit that have annual may offer a waiver in the first year after opening the account. Take pains to use the card regularly and perfectly. All that activity will appear on your credit reports and be factored into your credit score. You are proving that you are a great credit risk. Shortly before your annual fee kicks in, call the issuer and request the fee be waived, based on your responsible behavior. It doesn't hurt to ask, and they may agree! Or look for another credit card that is designed for people with decent credit but doesn't charge the fee. After getting it, you can decide if you want to close the first card.
Here's another great example:
Take the CardName discontinued versus the CardName discontinued. The Preferred® has an annual fee (AnnualFees; See Rates and Fees), the Everyday® doesn't (See Rates and Fees). With the Blue Cash Preferred® card, cardholders earn $6% back on up to $6,000 in purchases at U.S. supermarkets annually (then 1%). With the Blue Cash Everyday®, you can earn 3% cash back at U.S. supermarkets (again, on up to $6,000 in purchases before the 1% cash back rate kicks in). If you spend more than $133 a month at U.S. supermarkets, you'll easily offset the Preferred® annual fee after the first year based on U.S. supermarket purchases alone. Considering the fact that many households spend more than $133 on groceries each week, this annual fee is a small price to pay to enjoy that 6% cash-back earn rate. On the other hand, if you mostly eat out and only buy groceries periodically, you might want to opt for the no-annual-fee Blue Cash Everyday®. American Express is a CardRatings advertiser.
What are the benefits of credit cards with annual fees?
For credit cards that are designed for people who have no or poor credit, the annual fee won't cover too much. Most will be your basic vanilla credit card that allows you to make purchases safely and securely, though some do have rewards programs where you can earn cash or points as you charge.
The major benefits come with credit cards that charge larger annual fees. These perks can include:
Extremely valuable welcome offers
Exceptionally high reward earning potential
Free checked bags for you and your traveling companions
Free CLEAR membership
TSA PreCheck®/Global Entry application reimbursement
Annual entry into a specific airline's airport lounge
Priority Pass membership, which can get you into over a thousand airport lounges worldwide
Hotel room upgrades and free nights stays
Credits for dining and ride share companies
Complimentary streaming service memberships
Extended warranties and insurance for purchase protection
Cell phone protection
Extra fraud protection
Concierge services
Roadside assistance
And more
Review a credit card's list of benefits and ask yourself if you will really use them. Focus on the account that is the best match for your projected lifestyle. After all, there's no reason to get a travel card with incredible perks if you don't plan on straying too far from home.
Who shouldn't apply for a credit card with an annual fee?
If you're on a budget and will have no use for any of the rewards and perks that come with the credit card, there is no reason to go for an account that has an annual fee. Take the time to compare and contrast many cards before you decide on one. Many cards don't have annual fees so you shouldn't have much trouble, especially if your credit rating is positive.
➤ SEE MORE: Best no-annual-fee credit cards
When are credit cards with annual fees worth it?
A credit card that has an annual fee will be right for you when it delivers you what you need and desire. That could be having access to an account that allows you to charge, even when your credit scores are nonexistent or very low. Or it could be when you know the benefits outweigh the price of admission. One card does not fit all. Apply prudently.
CardName (See Rates and Fees); CardName (See Rates and Fees)