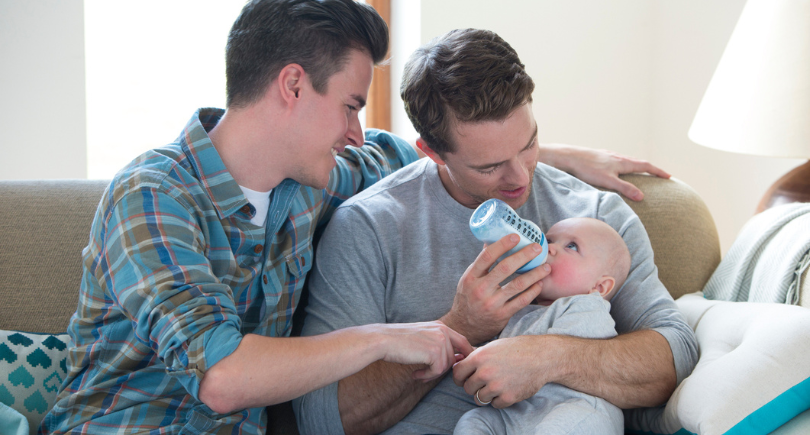 As a stay-at-home parent, how do I get a major card in my own name? That's a common question among caregivers who also want to be financially independent. After all, as rewarding as parenting is, the work doesn't come with a paycheck. When you apply for a credit card, you will be asked to provide information about your income so the lender can be sure that you can consistently meet the payments.
Don't let your lack of salary dissuade you from applying for a credit card, though. There are ways to open a credit card in your own name with alternative income sources.
Legislation restricted, then protected stay-at-home parents
In 2009 the Credit CARD Act was enacted to protect consumers from inadvertently getting into more debt than they could repay. Because of this law, banks and other lenders had to adhere to calculation guidelines when analyzing a prospective cardholder's creditworthiness.
While the CARD Act's intention was positive, it resulted in a restrictive interpretation of the rules. The law forced banks to reject applications from stay-at-home parents who had no income source of their own. Suddenly a lot of parents who wanted to apply for credit cards were in a difficult position, despite having access to alternative funds, including those from a partner or spouse.
Fortunately, the Consumer Financial Protection Bureau (CFPB) issued a clarification that resolved this problem. Under the CFPB's guidance, a credit card applicant can report income to which they have "reasonable access."
Therefore, you can't be discriminated against if you are not the primary earner. What will be relevant is the amount of money you list as income. Credit card issuers are allowed to use your stated income as a qualification factor as well as to set appropriate credit limits.
How to get a credit card as a stay-at-home parent
Laws aside, you still have to provide evidence that you are right for a particular credit card. The card issuer will review your credit and income once you submit an application, so before applying for a credit card it's important to:
Check your credit report and credit scores
By law you are entitled to a free credit report every 12 months from the three major credit bureaus: Equifax, Experian, and TransUnion. Before you apply for a new credit card, it's important to check your credit report to make sure it's accurate and free of red flags. If something doesn't look right, you'll want to dispute this before applying for a new card.
You'll also want to check your credit score to see what kind of credit card you might be eligible for. If you don't have an existing credit history or your credit is bad, you'll likely need to start with a secured credit card, or a card designed for those with bad credit. These credit cards are designed to help build and improve credit scores.
If you already have a good credit score established, however, you may be eligible for more lucrative credit card offers. The best credit cards offer things like welcome bonuses, rewards earned on purchases, and intro 0% APR periods, so they're definitely worth considering if you're eligible.
Identify eligible income
Of course wages you generate from a job is considered income, but a credit card issuer may consider many different streams of money too, including:
Income from a spouse or partner
Alimony or child support
Allowances and gifts
Trust fund distributions
Scholarships and grants
Investment account dividends
Retirement fund distributions
Social Security income
Rental property income
Public assistance
Disability payments
Workers compensation
Military allowances
Gig work income
The last, gig work income, is something you may explore if you haven't already. Not only can a side hustle help add to your budget, but the extra money could improve your odds of credit card approval and increase the limit you get with the card. Whether you have a home based e-commerce business, tutor students, walk dogs, babysit other peoples' children, or perform any other work that you're paid for, be sure to add it to the income you list on your credit card application.
Best credit cards for stay-at-home parents
There are a dizzying array of credit cards on the market, and the right card for you is highly individualized. It all depends on your credit rating and lifestyle.
If your credit history is not yet developed or if you have had problems in the past, start with a card that has a low barrier of entry, such as:
Secured credit cards. Because you need to put money down in a deposit account that guarantees the credit line, qualification for secured credit cards is easy compared to unsecured credit cards. For example, with the CardName, the security deposit starts at $49 to get a $200 initial credit line, and you will automatically be considered for a higher credit line in as little as six months with no additional deposit needed, as long as you use your card responsibly.
On the other hand, if your credit history is well-established and your credit rating is at least in the good range, your options are more open. Review the rewards and benefits that come with different accounts. As a stay-at-home parent, you may gravitate toward the following:
The bottom line
So, can you get a credit card as a stay-at-home parent? Provided that you meet the criteria for the account you're striving for, the answer is yes. And once you have the card, make sure you use it to your advantage. For rewards and credit history development, charge regularly. Keep the balance to zero if possible, and always pay on time. Although income is a crucial factor in credit card qualification, the most important consideration is how you have managed your existing and past accounts. With a perfect payment history and very low debt as compared to your credit line, you'll likely have little trouble the next time you apply for a card.