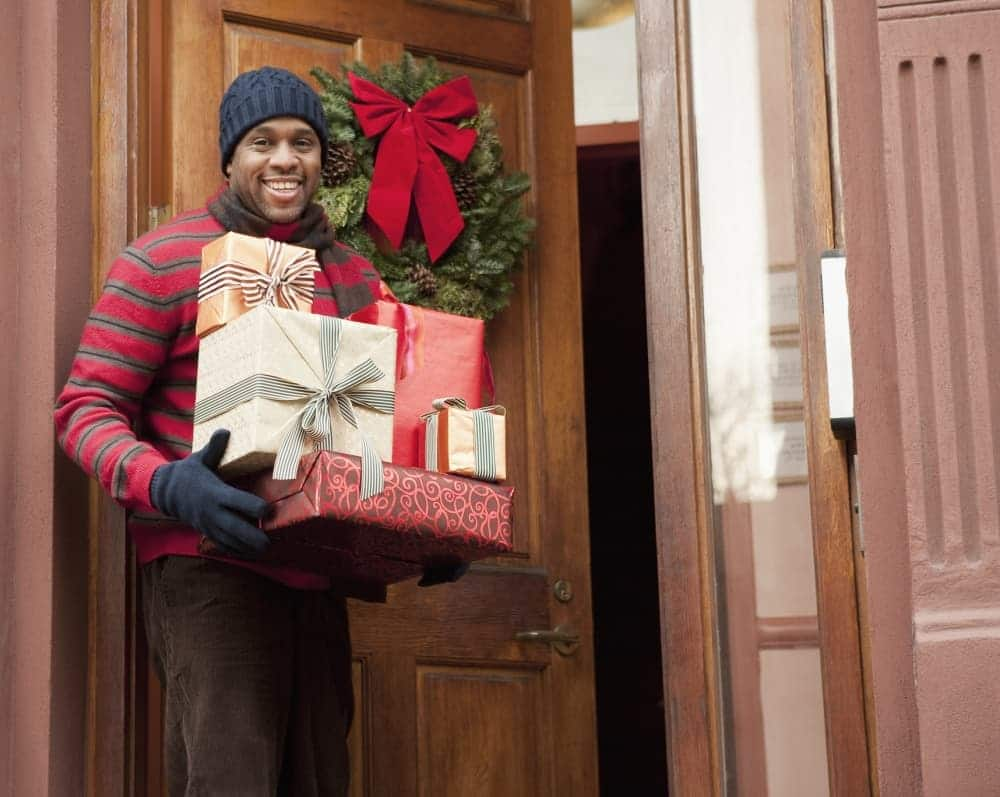 The COVID-19 pandemic has made many Americans' lives a ruinous mess and caused 2020 to be a tumultuous year unlike any other, but holiday gift giving will mostly go on as normal, according to the results of our latest holiday money habits survey.
This should be encouraging news. After all, no matter what, it's going to be a COVID-19 Christmas, or if you prefer, a pandemic Hannukah. The coronavirus has been everywhere this year, lurking around every corner, spoiling family get-togethers and foiling time spent with friends. Why should the holidays be any different?
Still, the next several weeks may not look drastically different than previous Decembers, as far as gift giving is concerned. CardRatings.com asked 1,000 Americans nationwide how they plan to pay for holiday gifts and how the coronavirus has affected their shopping. Seventy-two percent of respondents declare they will spend the same amount of money or more on their holiday shopping this year than in years past.
Of the 72% of shoppers who will spend more or the same amount, the breakdown is as follows:
51% of respondents plan to spend about the same
21% expect to spend more on holiday shopping
This means that, in spite of high unemployment reports and an arguably fragile economy, only 28% of shoppers will spend less on holiday giving this year.
According to the answers from a battery of questions about how the virus is affecting holiday shopping, there were other findings, including…
How much we're spending this holiday season
The average total gift amount per person is almost $133 ($132.65, if you're looking for exact numbers), and on average, consumers are spending almost $710 total. That either reflects how generous we are, or how inflation just keeps creeping up; or maybe a bit of both.
Do we feel pressure to spend beyond our means?
According to the survey, most of us don't. At least, 73% of respondents said that they don't feel any pressure to spend more than they have; 27% said that they do. This is an improvement over last year's results, which found that a third of respondents felt pressure to spend beyond their means.
How we're paying for holiday shopping
Paying with plastic, in either form, is used equally by consumers.
37% of respondents will be using debit cards
And 37% will be paying with credit cards
Last year's survey showed that 23% of respondents anticipated opening a new credit card account to help with gift purchases, versus just 14% of respondents who plan to open a new account this year.
Other forms of payment are much less common.
Only 17% of respondents plan to pay for holiday shopping with cash.
Showing us how much we've turned into a digital society, only 2% plan to pay for gifts using paper checks. (One would think the people paying for gifts with checks are perhaps grandparents giving money to their grandkids, and, indeed, most of the check-giving respondents are in their 60s and 70s, and one person who said they were paying for gifts by check is 93 years old. That said, there were a number of respondents in their 30s and one 20-year-old male who said they were paying for gifts with checks. So checks aren't dead yet.)
Lastly, 7% of respondents plan to use gift cards to pay for holiday gift purchases. This suggests possibly a new form of re-gifting, where some people are using gift cards they've been given over the year to buy holiday gifts for others. Or it may be even more likely that shoppers are buying gift cards at supermarkets where they have a rewards program, or purchasing gift cards with their rewards credit cards to earn cash back or miles/points, and then they're using the gift cards to do their holiday shopping.
How holiday shopping debt will stick around in 2021 – and how it won't
Here's the news, from good to bad.
Fully two thirds of respondents (66%) expect to pay off debts throughout the holiday season. These respondents do not plan to carry a balance on their credit cards or to take out high-interest loans. So that's great news.
We'll call this neutral news, since nothing is changing: 12% of respondents said that they do normally carry a balance on their credit cards, and nothing about this holiday season, pandemic or not, will be different.
And in the "bad news" department, 17% of respondents usually pay off their balance on their credit cards but do expect to carry one this holiday season and will pay it off over time. Meanwhile, 5% of respondents say that they usually pay off their balance, but their income has been reduced due to the pandemic, and so they will be carrying a balance and plan to pay it off over time.
November is when the holiday shopping mad rush begins
If you tend to start your shopping in November, you're in good company. The findings for when we shop for holiday gifts in the year are as follows:
Most people surveyed begin shopping for the holidays in November (35% of respondents).
October is the next most popular month to start holiday shopping (15%).
Only 12% actually wait until December.
Shopping way in advance and pre-planning for the crush of holiday spending is, unfortunately, even more rare. You can kind of see the gearshifts in the minds of shopping crowds from this survey. Some consumers, no doubt feeling destroyed by all the shopping they did in December, began making purchases for the upcoming holidays last January (3%) and 1% of respondents started in February and also another 1% in March, perhaps after holiday credit card bills had been paid.
Not one person in the survey said that they began shopping in April and May; apparently, everybody was thinking of the summer. It also may have been that, just getting used to the pandemic, none of the respondents were looking ahead yet to the holidays.
So there's no doubt about it. The virus is upon us, and it will affect the holidays, but enough Americans seem determined to press on that it might help to think of the virus as a character in a Christmas movie. COVID-19 is a little like the Grinch, Ebenezer Scrooge or Mr. Potter. The coronavirus may do what it can to threaten the season and try to steal our joy and merriment, but the holidays will win in the end.
Methodology: In November 2020, CardRatings commissioned Op4G to conduct surveys among 1,000 holiday gift-givers nationwide. All participants self-reported demographic and personal information.
Featured Partner Cards