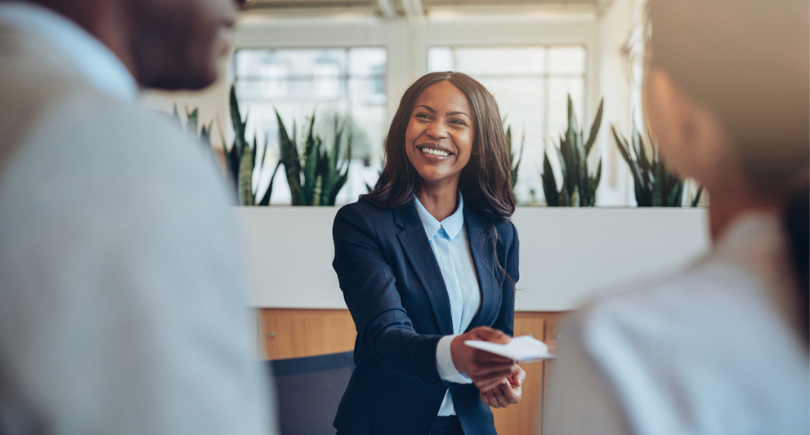 While you probably know all about your credit card's cash back or rewards program, you may be less familiar with all the other benefits it offers. For instance, if you have a premium card, you probably have credit card concierge services, which takes stress off your shoulder when it comes to things like trip research, ticket bookings, dinner and spa reservations, and more.
If that's news to you, keep reading to learn more about this service, which cards offer it and how to make the most of your 24 hour concierge.
What is a credit card concierge service?
Think of your credit card concierge as your personal assistant. Concierges can be contacted 24/7 to research purchases, book reservations and assist with travel requests. The best thing about credit card concierge services is that there is no fee to use them. They come as a free cardholder perk with certain credit cards.
What can a credit card concierge do for you?
The better question may be what won't a credit card concierge do for you? Take Luxury Card for example. It notes that the Luxury Card Concierge has researched school districts for a family, helped arrange a marriage proposal on a jumbotron in New York City's Times Square and set up a meet-and-greet for a fan with a professional sports player.
In general, services provided by concierges fall into the following categories:
Research – Curious who designed the dress your favorite actress wore in her latest movie? Wondering where to catch an Uber at the airport? Looking for the best dinner spot in a new city? Your credit card concierge would be happy to help answer these and other questions you may have.
Reservations – If you don't have time to make a dinner or spa reservation, let your concierge do it instead. Or if you can't seem to get a table at your favorite spot, give your 24 hour concierge a call. While there are no guarantees, they may be able to pull some strings to get you in the door.
Tickets – Likewise, credit card concierges may be able to purchase tickets on your behalf or even arrange for exclusive experiences like meet-and-greets at events.
Travel – A concierge may be able to help you secure a hotel room, obtain museum tickets or rebook a cancelled flight. Some services will even plan your entire vacation and provide access to discounted travel packages.
Personal assistance – From reminding you of important dates to retrieving the valuables you left behind in a hotel room, concierges are willing to help with just about any request within reason. They can send flowers to your loved ones, track down the perfect pair of new boots for your outfit or schedule an appointment for your family photos.
Credit cards offering concierge services
In most cases, you need a premium card to receive concierge services. Depending on the card issuer, you could get access to one of the following credit card concierge programs:
Visa Signature – Visa Signature cardholders get access to Visa Signature Concierge. The service can help with travel, dining and entertainment as well as personal service requests. There is no limit to how many times a cardholder can use the service, and most standard requests can be completed in 24-48 hours.
World Mastercard – If you have a World Mastercard, you can use both the World Mastercard Concierge and the related Mastercard Travel & Lifestyle Services. The concierge service can assist with dinner reservations, securing tickets and other requests. Or use Mastercard Travel & Lifestyle Services to plan your travel and book vacation packages at a discount. Within the service, there's a Mastercard Airport Concierge who can arrange a personal escort through airports on departure, arrival or connections.
American Express Global Assist – Unlike many other concierge services, you don't need a premium card to be eligible for American Express Global Assist. Any U.S. American Express cardholder can call the Global Assist Hotline for help with any travel that will take them more than 100 miles from home. Representatives can provide planning information such as customs and visa requirements or offer in-trip assistance such as emergency medical transportation, prescription replacement, lost luggage help and more. Terms apply.
Tips for using your credit card concierge service
For the maximum benefit and a positive experience, keep the following advice in mind:
Remember, you're saving time, not necessarily money. Yes, you can ask your 24 hour concierge to hunt down a deal for you, but this service is best for saving time rather than money. It's intended to help you avoid situations like waiting on hold for 30 minutes to change your flight details. Or use the service to skip the stress of trying to find a tent rental for your weekend event now that rain is in the forecast. You don't use a concierge service to pinch pennies. You use it to make your life easier.
Be willing to relinquish some control. Again, credit card concierge services are about creating convenience and time savings. In order to get the maximum benefit from the service, you have to be willing to let agents do their work with your micromanaging it.
Keep your requests specific. Concierge agents aren't mind readers. If you're traveling to Chicago and want to enjoy some authentic deep-dish pizza, don't submit a vague request for dinner reservations. To get what you want, spell it out exactly.
Provide as much advance notice as possible. While it won't take long to order flowers for the anniversary you forgot, more involved or difficult tasks could take a few days. Provide your concierge as much lead time as possible so they can successfully fill your request.
Understand what can't be done by concierges. Typically, a credit card concierge service won't assist with normal account issues. For instance, they can't answer billing questions, help with rewards point redemptions or replace lost or stolen cards. Also, be realistic. Concierges will try hard to fill your request, but they can't make seats magically open up at a sold out show or get you into a resort that's been booked solid for months.
You don't have to be rich to have a personal assistant. Check your credit card benefits to see if you're eligible for a 24 hour concierge service that can free up your time and streamline your life.