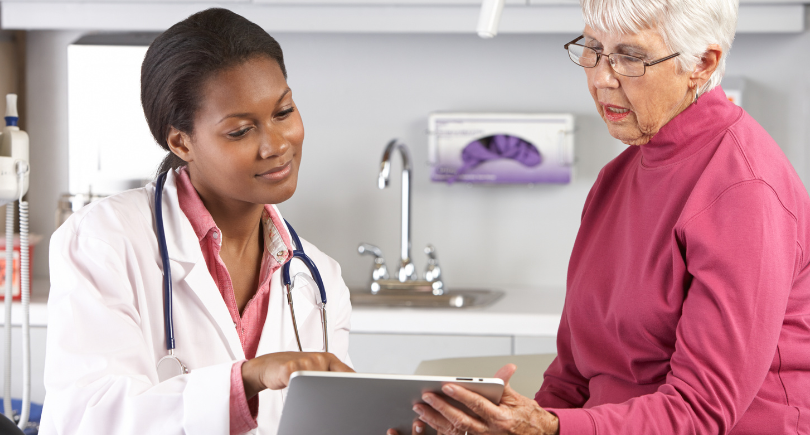 You might not think a credit card comparison website would recommend against credit cards as the best options when it comes to certain kinds of payments, but with medical debt, there's a lot to consider.
We aren't saying you shouldn't ever use credit cards to pay for big medical expenses, but in many cases, you should consider using cards as a last resort given the other options and special treatment medical debt enjoys.
In this case, we're talking about creating major medical debt, like paying for cancer treatment or heart bypass surgery or a cosmetic procedure. If you're using your credit card for easy-to-pay-off copays at the doctor's office or for cold medicine at the pharmacy, or even larger bills that you can fully cover within your budget, go ahead and enjoy those rewards.
➤ FIND THE BEST CARD:Best credit cards for medical expenses
But if you can avoid burdening your credit cards with significant, ongoing medical debt, you should.
"It's tempting to rush to get rid of medical bills by transferring what we owe hospitals and providers to credit cards… thinking we can more easily pay them off over time this way," says Virgie Bright Ellington, a New York City-based doctor specializing in internal medicine.
It is a temptation to avoid at all costs, Ellington adds.
Ellington has become something of an expert on medical debt, self-publishing a book, What Your Doctor Wants You to Know to Crush Medical Debt. She is also the host of "Health, Wellness & Medical Bills" on VoiceAmerica radio.
True, putting a lot of medical debt on your credit cards could mean getting a lot of cash back or other rewards. But, as we'll explain, you could also waste money by doing that. Moreover, if you can't easily pay that medical debt off quickly, it creates a whole host of problems, from cash-flow to long-term credit report effects.
How does medical debt affect your credit?
The good news is medical debt isn't impacting your credit report and credit score in the same way as it used to.
In 2022, as part of a push from the Biden administration, the three major credit bureaus – Experian, TransUnion and Equifax – announced they're changing how medical debt shows up on credit reports. They revealed they would remove cleared medical debts from consumer credit reports. As in, medical debt that was hurting your credit report even though you paid it, has disappeared from your report.
And starting in 2023, Equifax, Experian and TransUnion are removing from credit reports any medical debt under $500 and in collections.
Even better, consumers now have more time before unpaid hospital and doctors' bills wind up on a credit report in the first place. Since 2017, people have been able to keep it from going into collections for six months; now, it's a year. None of this is to suggest someone should put off paying medical debt for 11 months and 29 days and then rush to their bank account and make a payment. It's just that waiting a year before medical debt lands in collections seems to be a nod to the reality that medical debt is far more confusing and laborious to deal with than paying off a debt from those shoes you bought at Kohl's.
In many cases, medical debt goes through several rounds of negotiation and/or corrections before settling on a final amount. Consider that you could have multiple providers for a single provider and your insurance company has it's responsibilities and then the bill finally comes to you. Even then, if you look at the bill and see that something looks amiss, it's back through all those people to determine a new total.
Why to avoid putting medical debt on credit cards
There are a few headaches you can create when you put your medical debt on your credit cards, according to Ellington.
Interest charges will increase your debt
For starters, assuming that you're going to take a few months (or years) to pay off the medical debt, you're likely going to pay interest on that amount if it's on a credit card unless you're working with a 0% APR credit card.
"High-interest credit rates grow the debt out of control very quickly, which makes it much harder to pay off," Ellington says. Generally, if you work out a payment plan with a hospital or doctor's office, you're going to pay either very little interest or no interest.
Your credit history could take a hit
Beyond making your debt more expensive and harder to pay off, Ellington has another major concern: Medical debt on a credit card can put your credit score in jeopardy.
Unless you pay off the medical debt quickly, it'll probably hurt your credit score. You could max out your card or see your credit score weaken as you carry revolving debt from month to month. At the very least, a chunk of medical debt on your credit card will adversely affect your credit utilization.
But there is another issue, according to Ellington: "When you put medical bills on credit, you lose the special FICO credit score legal protections you're given for medical debt."
Medical debt on a credit card becomes "credit card debt"
Let's say you put medical debt on a credit card, and you miss a few payments but eventually catch up and pay off that debt. Great! But it was all on your credit card, and your credit report will show those three extremely late credit card payments for years to come regardless of whether you paid it. As mentioned above, medical debt is treated differently when it comes to your credit report. As soon as you put medical debt on a credit card, however, it becomes credit card debt. And credit card debt dramatically affects your credit report without any reprieve when you pay it off.
On the other hand, consider a slightly different scenario in which you work out a payment plan with a hospital. In that case, if you miss some payments with the hospital, and you go on missing them for several months, the debt eventually goes into collections, and, yes, your credit report will show that. But as discussed above, once you pay off that medical debt, it disappears from your report.
"Medical debt must be removed from your credit report as soon as it's paid, instead of [after] seven years as required for consumer debt," Ellington says.
That same medical debt on a credit card is considered consumer debt, so it could affect your credit long past your paying it off.
Medical debt on a credit card is tough to negotiate
There is another reason, maybe the most important one, Ellington says, that you should resist the temptation to just pay for those hospital bills with your credit card. Once the medical debt is on your card, you're on the hook.
"Once you pay off a medical bill with a credit advance, card or loan, the billing provider has no incentive to negotiate with you for a lower bill or a more financially comfortable payment plan," she explains.
If you think about that, you'll realize how true that is. And what if later, after you pay for those hospital bills on your credit card, it comes out that you actually didn't owe $300 for some medical procedure? Yes, you'll eventually get a refund – probably – but that assumes someone discovers the mistake and it could become a headache if the refund goes to a credit card you've since closed or paid off.
"I recently got a bill for around $200 for a blood draw. The bill said I owed the entire $200, but I noticed the insurance company hadn't paid anything or made adjustments," says Jay Zigmont, a certified financial planner and founder of Childfree Wealth, a life and financial planning firm based in Water Valley, Miss. "I got two more bills from the same blood draw before my insurance had paid, and the final amount I owed was $10."
What is the best way to handle medical debt?
The best way to handle medical debt is dependent on multiple factors, including your budget and more. Here are a few rules to keep in mind:
Don't let the fear of going into debt keep you from getting medical treatment
First of all, just so you're aware, if you ever wind up in an emergency room, the Emergency Medical Treatment & Labor Act requires Emergency Rooms to screen and stabilize anybody who comes through those swinging doors – no matter what their financial situation. If you're facing an emergency, you don't have to think about the finances yet, and you certainly don't need to put anything on your credit cards. Just get fixed up and worry about the financial part later.
Talk to the provider's financial office
They all have one, and that office could be quite a source of information and assistance.

If you owe the bill, particularly from a hospital or health system, contact them to see if they have an office of financial aid or charity care.
"Non-profit hospitals are likely to have a way for you to apply for charity care or something similar," Zigmont continues. "They will ask you for a lot of information about you, and their goal is to see if you qualify for a local, state or federal program that will help with your medical bills, such as Medicaid. They may write off the cost or set up a payment plan if you do not qualify for another program."
What is likely to happen, says Zigmont, is that they'll offer a payment plan requiring you pay what you can afford for several months or years, until it's paid off.
And, of course, you can make those payments with your credit card every month, if you want, and collect that cash back, miles or points – but you'll do it in a manageable way and without paying interest from month-to-month.
Ask about paid-in-full and other discounts
Medical providers want to get paid, and some of them will offer you a discount if you pay the full bill all at once rather than stretching it out across several payments. They may also offer discounts if you pay via check, debit card or with cash rather than via credit card.
Obviously, this discount opportunity only works if you can pay off the full bill all at once. In that case, take the discount and maybe consider using a top rewards credit card so you can earn cash back or points. If you can't pay it off right away, though, that discount would quickly disappear into interest charges (unless you also have a 0% intro APR card offer).
Play financial detective
Ellington would like to see more people do this. She suggests that if you have a confusing, expensive medical bill – or any medical bill, for that matter – you call the provider's billing department to ask for a bill with CPT codes.
"CPT codes are to medical services what barcodes are to products in a store: Every U.S. medical service – test, procedure, ER visit, office visit and so on – has a CPT code," Ellington says. "Google each CPT code to get a description of the billed medical service and what Medicare pays for the service. This ensures that the services for which you're being charged sound like what you received, meaning, you haven't been billed for the same service twice or billed for a service you didn't receive, for example."
In other words, look to make sure your medical bills are accurate. Yes, it's sad that the health system is designed so that doctors have to suggest that patients become forensic accountants, but for those people who go into the financial weeds to get a good deal and save money, it's a tactic that probably will bring your medical costs down.
Is using a credit card for medical debt a good idea?
If you're sick and in need of medical attention, you need to get help, and you shouldn't put that off. But if you max out your credit cards in order to get healthy, you could make yourself financially unhealthy for years to come.
Whether a credit card is your best option for paying your medical debt depends on numerous factors. Ask lots of questions, accept all the help offered and then make a fully informed decision to pay off your debt.