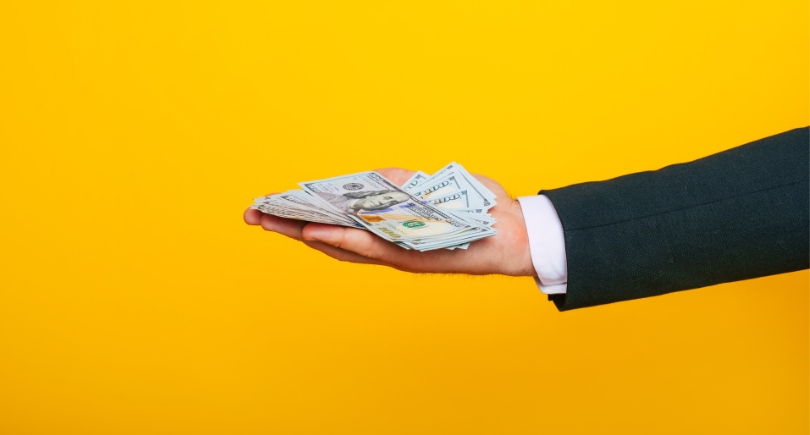 Everyone should have a good rewards card in their wallet, and Bank of America offers two excellent options: the CardNamediscontinued and the CardNamediscontinued. Both the Customized Cash and the Unlimited Cash cards offer low fees and award cash back that doesn't expire as long as your account remains open. Plus, both are eligible for the Bank of America Preferred Rewards program, which makes it possible to boost your rewards earning by up to 75%.
While the cards are similar, the specific cash-back earning differs. Keep reading to see how the two cards stack up and decide which one is right for you.
Cash-back rewards rates
The main difference between the CardName and the CardName is how the cards earn rewards. Here's how each card works:
Customized Cash: Cardholders earn 3% cash back in the category of your choice and 2% cash back at grocery stores and wholesale clubs. Cardholders can change the choice once per calendar month via online banking or the Bank of America mobile app. Cash back in the 3% and 2% categories applies to the first $2,500 in combined purchases each quarter; after that, those purchases will earn 1% cash back.
Choice categories for 3% cash back include the following:
Gas (including EVC stations)
Online shopping (including internet, cable, streaming, and phone services)
Dining
Travel
Drug stores
Home improvement/furnishings
Purchases outside the 3% and 2% categories earn unlimited 1% cash back.
Unlimited Cash: Some people prefer the simplicity of a flat-rate cash back card, and the CardName delivers just that. It awards 1.5% cash back on all purchases, with no limits or expiration on rewards.
Cash back bonus for new cardholders
The regular ongoing rewards offered by the CardName and the CardName make the cards worthwhile on their own, but they're even better when you consider the current welcome bonus, which they both offer.
Bank of America has sweetened the pot by offering a $200 online bonus to new cardholders when you spend $1,000 on purchases within 90 of opening your account. That's like getting 20% cash back, and it's available to new new cardholders of both the Customized Cash and the Unlimited Cash cards.
Welcome bonuses are common nowadays, but the Bank of America offer is one of the best values on the market right now. We often see cards requiring customers to spend $3,000, $4,000 or more to earn a bonus, but the offer on these cards is achievable even for those who aren't big spenders.
Bank of America Preferred Rewards program
A nice perk of these credit cards is that they provide loyal Bank of America customers the opportunity earn extra rewards through the Bank of America Preferred Rewards program.
This program features three tiers that are based on a person's combined total balances in Bank of America deposit accounts and Merrill investment accounts. Each tier comes with an increasingly valuable set of benefits that can include no-fee banking services, priority member service and discounts on loan rates.
For credit card rewards, you get the following based on your tier:
Gold: 25% rewards boost on eligible Bank of America credit cards
Platinum: 50% rewards boost on eligible Bank of America credit cards
Platinum Honors: 75% rewards boost on eligible Bank of America credit cards
Your tier is determined by your three-month combined daily average balance, and gold tier eligibility begins at $20,000. While that may sound like a lot, remember that your combined balance counts Merrill investments which can include retirement and college savings accounts.
For those who are Platinum Honors eligible, credit card cash back could hit the following levels:
Customized Cash: 5.25% for the choice category and 3.5% at grocery stores and warehouse clubs (up to a combined $2,500 in purchases each quarter) plus 1.75% on all other purchases.
Unlimited Cash: 2.62% on every purchase.
Cash back redemption options
One benefit of cash-back cards is that you know exactly how much you've earned. Unlike points or miles, there is no guessing when it comes to the value of your rewards.
Bank of America allows cash back from the Customized Cash and Unlimited Cash cards to be redeemed in the following ways:
Direct deposit into an eligible Bank of America checking or savings account
Credit to an eligible Merrill account
Receive a statement credit on your credit card
While all are good options, we especially like that rewards can be deposited into a Merrill investment account such as a 529 college savings plan. That makes it easy to boost savings for long-term goals and future expenses. That said, if short-term rewards are more your speed, it's quick and simple to redeem your rewards for statement credit or deposit to an eligible Bank of America account.
Interest rates and fees
Of course, it's important not to select a card based on rewards alone. You also want to be sure that your cash-back rewards won't be eaten up by high interest and fees. Fortunately, there is good news here as well.
For both the Customized Cash and Unlimited Cash cards, Bank of America offers the following:
No annual fee

IntroAPRRate

(also for any balance transfer made within 60 days of opening an account).
After the introductory periods, a variable interest rate will apply to balances, and that rate will range from RegAPR for the Customized Cash card and RegAPR for Unlimited Cash. That said, if you pay off your balance each month, you won't have to worry about paying interest.
The cards do charge a foreign transaction fee, though, so be aware of that if you travel overseas.
Unlimited Cash Rewards vs. Customized Cash Rewards: Which card is best for you?
With no annual fee and generous welcome offers, we see little reason not to apply for one of these cards. If you are an existing Bank of America or Merrill customer who is eligible for the Preferred Rewards program, this is even more of a no-brainer.
Consider Customized Cash if you…
…want high earnings (up to 3%) in one of multiple choice categories.
…want to be strategic with when to use one card versus another in your wallet.
…can keep up with choosing your category and spending caps.
Consider Unlimited Cash if you…
…want higher base earning (1.5%) for all your purchases
…want one card to use for most or all purchases.
…do not want to keep up with rotating categories or sign ups.
The card you choose will depend largely on how you like to earn rewards. If you spend a significant amount in one of the available choice categories, the Customized Cash card may be your best bet. On the other hand, if you don't want to worry about categories or spending caps, the Unlimited Cash card provides higher base rewards on every purchase.
The best news, though, is that you really can't go wrong with either option.