Although we celebrate college life as a relatively safe place to survive poor decisions, a blemish on your credit history can actually cause more damage than a drunken, late-night tattoo.
That's because the relationship you build with banks during the first few years of your adult life directly impact the kinds of job offers you'll get, the kinds of credit card deals you'll qualify for, and the amount of interest you'll pay on a home loan.
Our editorial team recommends checking out the following student credit card offers: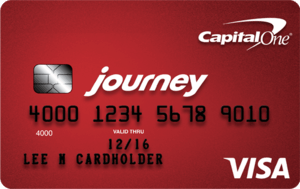 Learn More
Our editor's take:
A great first card for students because it offers 1 percent cash back on purchases plus a 25 percent bonus on the cash back you earn for every month you pay on time, for a total of 1.25 percent cash back.
Card Details
Bonus miles or points
N/A
Purchase APR
24.99% (Variable)
Cardholders earn 1 percent cash back on every purchase, regardless of category. You can also earn a 25 percent bonus on the cash back you've earned every month you pay this card's balance on time. Gain access to a higher credit line after making your first five monthly payments on time. With no annual fee, no foreign transaction fee and redemption tools, this card makes a great companion on campus and on the road.
Show All
Our editor's take:
Once you get your footing and establish some good credit habits, enjoy additional rewards in the form of 2 percent cash back on gas and at restaurants with Discover it® chrome for Students. Free FICO® Credit Score access may also help educate students to be more aware of their credit.
Card Details
Bonus miles or points
N/A
Purchase APR
13.99% - 22.99% Variable
This variant on the flagship Discover® cash-back credit card doubles its cash-back rate to 2 percent on up to $1,000 per quarter in combined purchases at gas stations and restaurants. You'll earn 1 percent cash back on all other purchases. You can stash your rewards until it's time to pay for textbooks, or just use those credits toward a semester-end splurge.
Show All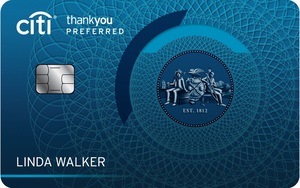 Apply Now
Our editor's take:
Busy students need to have some fun, too, and we like that this Citi® card offers 2 ThankYou® Points per dollar on purchases for dining at restaurants and entertainment such as sporting events and theatrical performances
Card Details
Points or miles
2 ThankYou® Points per dollar spent on purchases for dining at restaurants and entertainment. 1 ThankYou® Point on other purchases.
Bonus miles or points
Earn 2,500 bonus ThankYou® Points after spending $500 within the first 3 months of cardmembership.
Purchase APR
14.99% - 24.99%* (Variable)
This Citi®, a CardRatings.com advertiser, entrant in the student credit card race doubles its ThankYou® Points per dollar spent on purchases for dining at restaurants and entertainment, and offers 1 ThankYou® Point per dollar on all other purchases. These points do not expire and there is no limit to the amount you can earn. Cardholders are sure to enjoy multiple redemption options, which include gift cards from your favorite retailers and travel rewards. You can also use these points to purchase tickets at LiveNation.com and can shop with points at Amazon.com.
Show All
Wells Fargo Cash Back College Visa® Card

Our editor's take:
Time your spending right and you can buy the things you need for college with a low intro APR rate and 3 percent cash rewards on gas, grocery and drugstore net purchases.
Card Details
Purchase APR
11.65% to 21.65% (Variable)
Wells Fargo eases new cardholders into a monthly routine with this card, featuring a zero-percent introductory purchase APR for 12 months, and after that a 11.65% to 21.65% (Variable) APR, based on your creditworthiness. This card also features some bonus rewards (3 percent cash back on gas, grocery and drugstore net purchases) during the first six months. After that, this card, which charges no annual fee, settles in with a 1 percent cash-back on net purchases, automatically redeemable in $25 increments to a linked checking or savings account, as a statement credit. You can also request a paper check or elect to redeem your rewards for travel and more.
Show All
State Farm® Student Visa® Credit Card
Our editor's take:
If you (or your family) are a current State Farm customer, you have the opportunity to establish a solid credit history while enjoying student discounts.
Card Details
Purchase APR
11.74% - 18.74% (Variable)
Although it might seem weird to get a credit card from your insurance company, State Farm offers one of the lower purchase APR ranges on the market for student credit cards (currently 11.74% - 18.74% (Variable), based on creditworthiness). If you or your family already insures your car or property through the company, your local agent can help process your application by verifying your income and identity.
Show All
Your local bank or credit union
If your family's been banking with a small community bank or credit union, you can leverage that relationship in an attempt to qualify for a no-frills card that doesn't charge an annual fee. However, you don't have to sacrifice features or service when you sign up with a neighborhood bank. Most small financial institutions actually outsource their credit card servicing to companies with nationwide operations.
For instance, a company called Elan Financial Services manages student credit card programs for regional banks such as Comerica Bank, Susquehanna Bank, and Frontier Bank. ICBA Bancard manages similar programs for community banks across the country. Many of these programs use offers, rewards, and even marketing collateral that's identical from bank to bank. Check the fine print on your application to learn whether agent banks like these are really issuing your prospective credit card.
Best practices and pointers
Under current banking regulations, students must wait until after they reach age 21 to apply for a credit card in their own name. Even then, a student must show that he or she has access to enough income to pay down the a card's potential balance to qualify for an offer. Therefore, even the best credit card for students might not have the highest limit or the lowest annual percentage rate. Instead, look for cards with:
No annual fee. According to credit scoring experts at FICO, the length of your oldest active line of credit can impact your credit score. You can keep a no-annual-fee card open without impacting your household budget for years after you graduate, especially if you don't use it for regular transactions.
No co-signer requirement. Although some parents eagerly co-sign on lines of credit with their college-age kids, these arrangements can lead to awkward situations and credit report damage. It's better to take a smaller line of credit on your own than to share a larger pool of potential debt with a loved one. Some banks use proprietary data models -- based on your home ZIP code, your school, or even your major -- to estimate your earning potential over the next few years.
Clear communication. College students move frequently and change routines often. Therefore, banks with proactive payment reminders and transaction alerts help keep student borrowers from triggering late fees and penalties.
Bonus perks and privileges. Instead of settling for the first offer you see, hunt for special deals that can earn rewards for the types of purchases you make often.
Rewards or rebates. It's a great time to learn how to use credit cards as tools for financial security instead of getting into debt. Rack up the biggest rebates when you pretend your credit card's a debit card and pay your balance in full every month.
A "graduation" program. The best student credit cards offer paths for cardholders to graduate into their full-service products after a year or two of responsible usage.