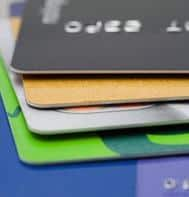 The holidays were fun while they lasted, but now your holiday spending credit card debt remains. And since paying interest is probably not your New Year's resolution, now is an excellent time to consider a balance transfer credit card that can save you a substantial amount of money while you work toward paying off that balance.
Balance transfer credit cards can mean the difference between paying hundreds of dollars in interest and paying nothing in interest; but as with any credit card, it's important to read the fine print and fully understand the card's terms before you apply. In particular, one thing to make sure you understand is the difference between the introductory APR period and the balance transfer window. Confuse these terms and you could miss out on a 0% offer altogether.
Balance transfer window vs. introductory APR period
If you're shopping for a balance transfer credit card, you're likely focusing on the length of time you'll have to take advantage of 0% interest while you work on paying off your balance. That means you're looking at the introductory APR period, and that's certainly important to do.
You also need to look at when you need to make your balance transfer in order to qualify for the 0% period at all. In some cases, you'll only have 45 days to make your transfer from the time you open the account. Miss that window, and you'll completely miss out on the 0% balance transfer offer. Other cards give you as long as four months to make your transfer and take advantage of the no-interest period. And still others allow you to make the transfer whenever you want within the introductory 0% period.
>Jump to our side-by-side comparison of popular personal balance transfer credit cards
>Jump to our side-by-side comparison of popular business balance transfer credit cards
The reality is that the sooner you transfer a balance to a card with a 0% introductory offer, the more value you're going to get from that transfer. After all, if you're paying high interest on an existing balance, why wait to make that transfer?
Consider a hypothetical situation: Let's say you owe $5,000 on a card that is charging you a 16.99 percent interest rate. If you wait just three months to transfer that balance, you'll pay more than $200 in interest. Wait six months and you're looking at more than $400 in interest. As you can see, even if the balance transfer window is lengthy, it pays to make your transfer as soon as you can.
>MORE: Explore how much a balance transfer could save you with our "Balance Transfer Calculator."
Other factors to consider with balance transfer cards
Of course, the introductory period and balance transfer window shouldn't be the only things you consider when making a decision about opening a new credit card.
As with any new card, you'll want to also take into account your credit history and credit score, whether you're willing to pay an annual fee and whether you want a card that offers rewards or other perks beyond that introductory 0% period.
There are cards out there that are geared specifically toward balance transfers. They usually don't offer rewards, so probably aren't the best choice for someone who wants to pay off a balance interest-free and then start earning cash back or other rewards.
When you're researching balance transfer credit cards and browsing the table below, there are a number of things to consider, not the least of which is how long an introductory 0 percent period you'll need in order to pay off your balance interest-free. Be realistic about your spending and what you'll be able to pay each month as you attack your debt. Balance transfer credit cards are excellent tools, but they're at their best when you pay off the balance in full before that intro period ends – which brings us to our next point…
Make the most of your balance transfer credit card
Opening a balance transfer credit card and making your transfer within the transfer window are great first steps to helping you pay off existing credit card debt, but your work isn't done.
To truly maximize the benefits of the card, there are a few things you need to do beyond making that initial transfer. Here are a couple of steps we recommend.
Make a plan. Figure out how much you'll need to pay monthly in order to pay off your debt before the introductory period comes to an end. Ideally, your plan will allow you to pay it off a month or two before the period ends just in case an unexpected expense one month forces you to pay less than your plan requires for that month.
Never miss a payment. Do whatever you have to do to ensure you NEVER miss a payment. The fine print for many, if not most, balance transfer offers says that the credit card company can end your 0 percent period early if you miss a payment. Setting up automatic payments is an excellent way to ensure you pay your bill on time every month.
Analyze your spending habits. Sometimes credit card debt arises out of emergencies or unforeseen circumstances and sometimes it simply comes for living beyond your means. If the debt you accumulated falls into that second category, spend some time during this 0 percent period assessing your spending and your budget. Commit to making changes that will help you avoid future credit card debt.
CardRatings has compiled the following chart comparing 27 popular balance transfer offers and showing, side-by-side, details such as their introductory periods, the balance transfer window and more.
Compare these popular personal balance transfer credit cards side-by-side
Card
Balance transfer intro offer
Length of BT intro period
Balance transfer fee
Balance transfer window
Regular APR
Purchase intro offer
Length of purchase intro period
Bank of America® Cash Rewards credit card

(This card is not currently available on CardRatings)

See Terms

15 billing cycles

Either $10 or 3% of the amount of each transaction, whichever is greater.

Within 60 days from account-opening

See Terms

See Terms

15 billing cycles

BankAmericard® credit card

(This card is not currently available on CardRatings)

See Terms

18 billing cycles

Either $10 or 3% of the amount of each transaction, whichever is greater.

Within the first 60 days of account-opening

See Terms

See Terms

18 billing cycles

Capital One® Quicksilver® Cash Rewards Credit Card

N/A

N/A

$0

Within the first 15 months of account-opening

15.49% - 25.49% (Variable)

0% intro on purchases

for 15 months

Capital One® SavorOne® Cash Rewards Credit Card

N/A

N/A

$0

Within the first 15 months of account-opening

15.49% - 25.49% (Variable)

0% intro on purchases

for 15 months

Citi® Diamond Preferred® Card

0%

18 months on Balance Transfers

3% of each balance transfer; $5 minimum

Transfers must be completed within 4 months of account-opening

14.74% - 24.74% Variable

0%

18 months on Purchases

Citi® Double Cash Card - 18 month BT offer

0%

18 months on Balance Transfers

3% of each balance transfer; $5 minimum.

Within the first 4 months of account-opening

13.99% – 23.99% (Variable)

N/A

N/A

Citi Rewards+℠ Card

0%

15 months

3% of each balance transfer; $5 minimum.

Within four months of account-opening

13.49% - 23.49% (Variable)

0%

15 months

Citi Simplicity® Card - No Late Fees Ever

(This card is not currently available on CardRatings)

0%

21 months

5% of each balance transfer; $5 minimum.

Within the first 4 months of account-opening

14.74% - 24.74% (Variable)

0%

12 months

Mastercard® Black Card™

0% introductory APR

for the first fifteen billing cycles on balance transfers made in the first 45 days after account opening; After intro will be 14.99%

Either $5 or 3% of the amount of each transfer, whichever is greater

Within the first 45 days of account-opening

14.99% Variable

N/A

N/A

Mastercard® Titanium Card™

0% introductory APR

for the first fifteen billing cycles on balance transfers made in the first 45 days after account opening; After intro will be 14.99%

Either $5 or 3% of the amount of each transfer, whichever is greater

Within 45 days of account-opening

14.99% Variable

N/A

N/A

Simmons Visa®

8.25%

N/A

None

Within 60 days of account-opening

8.25% variable

N/A

N/A

Simmons Rewards Visa Signature®

10.25%

N/A

None

Within 60 days of account-opening

10.25% variable

N/A

N/A

U.S. Bank Cash+™ Visa Signature® Card

(This card is not currently available on CardRatings)

0%* intro on BTs

12 billing cycles on Balance Transfers*

3%

Within 60 days from account-opening

13.99% - 23.99%* Variable

N/A

N/A

Wells Fargo Cash Wise Visa® card

(This card is not currently available on CardRatings)

0% Intro APR

15 months on qualifying balance transfers

3% for 120 days, then 5%

Within 120 days of account-opening

13.99%-25.99% Variable

0% Intro APR

15 months
Compare these popular business balance transfer credit cards side-by-side
Card
Balance transfer intro offer
Length of BT intro period
Balance transfer fee
Balance transfer window
Regular APR
Purchase intro offer
Length of purchase intro period
U.S. Bank Business Platinum

(This card is not currently available on CardRatings)

0%* intro on BTs

20 billing cycles on balance transfers*

3%

Within 30 days of account-opening

9.99%-17.99%* Variable

0%*

20 billing cycles on purchases
Featured Partner Cards