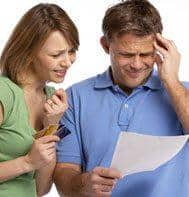 When lawmakers proposed tightening banking regulations to help protect credit card users, most consumers cheered the decision. However, by shifting profit centers away from interest rates and penalty fees, many banks have resorted to raising costs for all of their customers.

Avoid Inactivity Fees by Making Routine Credit Card Purchases
For years, many card issuers have left clauses in their account terms and conditions allowing for inactivity fees. With profits from other service fees declining, some banks chose 2009 as the moment to trigger those clauses, leading to some rude awakenings among cardholders. Some credit cards assess a monthly fee to "service" an account with no transactions. Consumers can prevent these charges by using an otherwise dormant card at least once every six months for a routine bill payment or household purchase.
**Best credit cards to avoid inactivity fees: Bank of America, Chase, Discover Card, and Capital One have all publicly pledged not to join the inactivity fee trend.

Minimum Finance Charges Rising
Many credit card issuers exploited the February 2010 deadline for making changes to credit card terms and conditions by switching some accounts from low fixed rates to higher variable rates. For example, Bank of America and Chase switched some of their fixed rate accounts to variable rates during 2009. As the economy recovers, interest rates climb, requiring cardholders to pay higher finance charges.
**Best low-interest credit card: Simmons Bank offers a Visa card with single-digit interest rates for customers with excellent credit histories.

Late Payments Carry Bigger Penalties
Lawmakers used late payment penalties to focus voters' ire against banks in the weeks leading up to the Credit CARD Act's adoption. Under new rules, banks must send statements earlier in the payment cycle to prevent bills getting delayed or lost in the mail. Banks must also maintain facilities to accept same-day payments, to help consumers avoid missing deadlines. With fewer customers expected to make late payments, some banks have hiked late fees to $50 or higher. The move preserves revenue, but risks alienating otherwise-ideal customers who make simple mistakes.
**Best credit card to avoid late payment fees: In addition to making last minute payments online, the Chase Blueprint website lets customers split balances among distinct payment schedules, making cash flow management easier.

Foreign Credit Card Transaction Fees Increasing
As the writers of the Credit CARD Act focused on solving domestic issues with new regulations, foreign travelers noticed their overseas transaction fees steadily climbing. Some American credit cards now carry a surcharge of up to 5% for transactions processed outside the United States. While bank spokespeople have told reporters that these fees are comparable to those charged at cash exchange services, some cardholders have questioned the value of bringing plastic abroad.
**Best foreign transaction credit cards: Capital One has taken a stand by offering no foreign transaction fees, even on their basic Visa accounts.

Cash Advances and Balance Transfers Cost More in 2010
The days of the no-fee balance transfer are over, as banks try to preserve capital and increase profits by discouraging "card surfing." Many credit card issuers now charge balance transfer fees of up to five percent, leaving some consumers stuck with high-interest accounts they don't want. Likewise, grabbing cash from an ATM can now require much more than a two dollar terminal fee. The cost of converting a credit line into folding money has risen above five percent for some cardholders.
Annual Fees Pop Up on Many Credit Cards
Even consumers who cycle routine charges across accounts to keep them active may have to contend with new annual fees. Credit card issuers faced criticism in late 2009 for mailing annual fee notices in envelopes that resembled junk mail. Consumers who missed these messages might be surprised to find an annual fee pop up on a card. Cardholders who read their notices have less than 45 days to close the account and avoid paying those service charges.
As always, credit card issuers can change offers and adjust terms at any time. However, the Credit CARD Act prohibits companies from making changes to existing accounts without sufficient notice. Consumers who use the CardRatings.com database to check new credit card offers for all of these six trends can still find good deals.
Featured Partner Cards