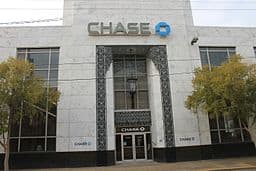 If you're in the market for a credit card, chances are there's one from Chase, the U.S. consumer and commercial banking portion of JPMorgan Chase, that will slide into your wallet and your financial plans as easily as you slide into your favorite, most comfortable shoes.
That's because "Chase" and "credit cards" have been nearly synonymous for years, meaning there's been plenty of time for Chase to come up with a wide variety of credit card products to meet the needs of its diverse customer base. Not one to rest on its laurels, Chase recently released its newest option, the Chase Freedom Unlimited® card, which features a number of the perks of Chase Freedom®, but with some notable differences that might make it worth adding to your credit card portfolio (more on these cards below).
With so many options from Chase, we wanted to take a head-to-head look at a few Chase credit cards to help you decide which card from the Chase family is best for you.
Chase Freedom Unlimited® vs. Chase Freedom®
When Chase introduced Chase Freedom Unlimited® in spring 2016, it took several highlights of Chase Freedom® and combined them with the pros of a flat-rate, cash-back credit card.
Both cards offer cash back in the form of Chase Ultimate Rewards® points and both come with the convenience of a $0 annual fee. In addition, Chase Freedom® and Chase Freedom Unlimited® offer cardholders a 0 percent intro APR on purchases and balance transfers for 15 months. So either card is a good option if you have a big purchase in the near future and you want to spend a few months paying it off. Right now, both Chase Freedom Unlimited® and Chase Freedom® are also offering you the chance to earn a $150 bonus after spending $500 on purchases in your first three months from account opening.
So how do you decide which card is right for you? That really comes down to how much thought you want to put into your credit card spending.
The Chase Freedom Unlimited® card offers you a flat and unlimited 1.5 percent cash back on every purchase, in all categories, no quarterly sign-ups necessary. That means it's a great option for folks who just want simplicity with their credit card and tend to spend in a wide array of categories.
For those who are willing to keep up with rotating categories, Chase Freedom® could yield higher rewards. Chase Freedom® cardholders can earn 5 percent cash back on up to $1,500 in combined purchases in bonus categories each quarter you activate. The bonus categories have included everything from restaurants and grocery stores to gas stations and commuter transportation costs. Chase also recently announced that it would offer 5 percent back on wholesale club purchases, like those made at Costco, Sam's Club or BJ's, throughout the rest of 2016 and up to the quarterly cap. Apart from the bonus categories (and once you reach $1,500 in combined bonus category spending each quarter), Chase Freedom cardholders earn unlimited 1 percent cash back on all other purchases.
The savvy credit card user could actually combine the two for maximum benefit. Just use Chase Freedom® strategically to earn 5 percent cash back in those rotating categories and break out your Chase Freedom Unlimited® for 1.5 percent cash back in non-bonus categories.
Chase Sapphire Preferred® vs. British Airways Visa Signature®
Ok, let's be clear from the start: These cards aren't necessarily directly comparable since one (Chase Sapphire Preferred® Card) is a general travel rewards card, while the other (British Airways Visa Signature® Card) is a branded airline miles card; however, if you're a frequent traveler, particularly one who ventures internationally with some regularity, it's possible either of these cards could be a good fit for your wallet.
First, let's talk basics: Both cards come with an annual fee of $95, though the Chase Sapphire Preferred® Card offers a $0 intro for the first year. And, since we are talking travel cards here, it's important to note that both come with $0 foreign transaction fees. Also worth noting is that branded credit cards often come with healthy signup bonuses. In the case of the British Airways Visa Signature® Card, new cardholders can earn up to 75,000 bonus Avios (British Airways frequent flyer miles). Earn the first 50,000 after spending $3,000 in the first three months; then, earn another 25,000 after you spend $10,000 total in the first year. All in, that means new cardholders can rake in as many as 75,000 bonus miles in their first year.
Now for the differences.
First, British Airways Visa Signature® Card cardholders earn miles in the British Airways frequent flyer program, meaning there are no opportunities to redeem those miles specifically for cash back. Earn three Avios for ever $1 spent on British Airways purchases and 1 Avios for every $1 spent on all other purchases. The keys here are whether you find yourself a frequent guest on British Airways flights and whether you'll spend $30,000 annually on your credit card. At that $30,000 level, cardholders earn a Travel Together Ticket with the British Airways Visa Signature® Card that is good for two years.
Another feature to consider is the perks that come with all Visa Signature cards, including concierge services and much more.
If you're more of a whimsical traveler who appreciates some flexibility, the Chase Sapphire Preferred® Card is likely a better option. With the Chase Sapphire Preferred® you can earn Chase Ultimate Rewards® points that are redeemable for multiple products and services and are even transferable at a 1:1 rate to a number of frequent flyer programs, including that of British Airways, incidentally. Chase Sapphire Preferred® cardholders earn two times points on travel and dining at restaurants and one point per dollar spent on all other purchases worldwide. Plus, when you redeem points through Chase's travel portal, you receive a 20 percent discount on flights, hotels and other travel redemption options.
The big thing to consider when looking at general travel cards vs. airline- or hotel-specific cards is your degree of loyalty to that particular brand, or how much you're willing to change your habits because you like the specific features of a branded card. With Chase, there are actually several branded credit card options including the United MileagePlus® Explorer CardMarriott Rewards® Premier Credit Card, among others. If you're someone who likes to stick within a brand, consider those options for high returns. Otherwise, consider a more flexible option like Chase Sapphire Preferred® Card.
and the
Another Chase option to consider
Chase also offers Chase Slate® for those of you who aren't necessarily looking to jump into the credit card rewards world. Chase Slate® doesn't have cash back or reward features, but it does consistently rank among Cardratings editors' favorite balance transfer credit cards.
With a $0 annual fee, this card is a no-brainer to add to your wallet should you need to consolidate some credit card debt. Cardholders enjoy a 0 percent intro APR on purchases and balance transfers for 15 months plus they can take advantage of a $0 intro fee on transfers made within 60 days of account opening.
Which card is right for you?
As with any credit card decision, the right card for you depends on your goals, your spending habits and your credit history. Looking for something else when it comes to your credit cards? Check out our card comparison tool.