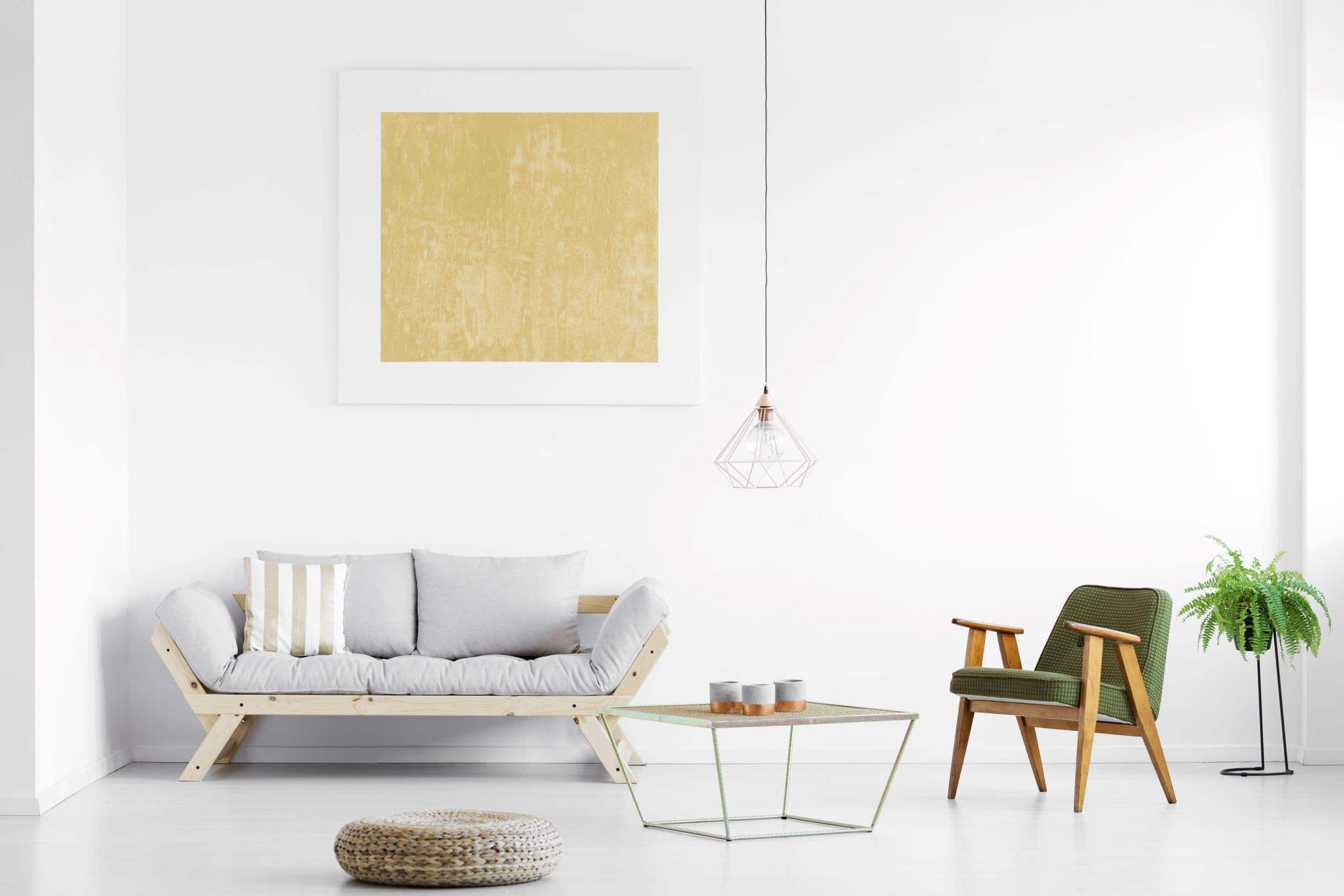 Generally, yes, you can pay rent with a credit card. Should you pay rent with a credit card? The answer to this question is a bit more complicated.
Paying rent with a credit card could have some benefits; or it could possibly be your only option at times. The right credit card can help offer you some financial reprieve during emergencies or times of crisis, but it's probably best to not get in a habit of using it to pay your rent monthly due to processing and convenience fees. Even with these fees though, there are times when the benefits of paying rent with a credit card outweigh the cost.
Read on to learn more about how to pay rent with a credit card, and the pros and cons of doing so.
How do you pay rent with a credit card?
If you live in an apartment complex run by a single property manager or management company, you likely already pay your rent online. Nowadays most new apartment complexes are modernly equipped, offering online portals where tenants can handle maintenance requests, read community announcements, pay rent and more. Generally though, free rent payment options are limited to syncing a bank account for an automatic monthly withdrawal or to debit card transactions. There is often an option to pay rent with a credit card, but for a fee; usually 2-3% of your total rent cost.
Even if your apartment is individually managed, that is, it's run the good-old-fashioned way, and you mail a check to your landlord each month, you may still have options for paying rent with a credit card. Really, the decision will come down to your landlord, who might prefer, or only accept traditional paper checks, but even if that's the case, there are options.
An alternative to paying your landlord directly is to pay them through a third-party service such as Venmo or Plastiq. Using a credit card for these services comes at a price (again, usually 2-3% of your total rent cost) but it offers you the convenience of being able to handle everything electronically, even if your landlord only accepts paper checks. Simply make your payment online and these services will either transfer funds electronically to your landlord, or mail them a physical check on your behalf. Just be sure to pay close attention to the details of each services' offerings. Some require that your landlord have an account (such as Cozy) and others don't (like Plastiq and RadPad). This is important because some landlords might not be willing to do much besides cash a check. Another important thing to note is that some of these services are free or cheap to use if you're not using a credit card to make a payment. So even if you're just looking for an alternative to snail mail, one of these third-party services could be a good fit.
Some popular services include:
| | |
| --- | --- |
| Third-Party Service | Credit Card Convenience/Processing Fee |
| | 2.75% |
| | 2.99% |
| | 2.85% |
| | 2.99% |
| | 2.99% |
| | 2.95% |
| | 3% |

When should you pay rent with a credit card?
Because of fees it's probably not the best move to pay your rent every month with a credit card, but there are a few instances where it makes sense.
In an emergency. Lose a job? Have a major medical bill to pay off? Car break down? Sometimes things happen that can put you in a tight spot financially. If you're a little short on cash, paying rent with a credit card can help get you out of a bind, but remember to pay your credit card bill in full as quickly as possible to avoid interest charges.

If you're going to take this route, use a credit card with a 0% intro APR period if possible. Cards offering an extended interest-free period on new purchases will give you some extra time to pay off your balance without any additional charges. Take the Chase Freedom Unlimited® card, for example. It features 0% intro APR on new purchases for 15 months (then

14.99% - 23.74% Variable

), 5% on travel purchased through Chase Ultimate Rewards®, 3% on dining at restaurants and on drugstore purchases, and 1.5% on all other purchases. Even if you have to pay a third-party service convenience fee once or twice, at least you won't have to pay any interest charges (that is if you pay your credit card balance in full before the intro period expires). The rewards earnings can also help you come out, not quite ahead, but in better shape than you'd be with a card offering no rewards at all. Say you use the Freedom Unlimited® card, and one of the services mentioned above charging a 2.99% processing fee, to pay a $1,500 rent bill. You'd be looking at a $44.85 fee, but you'd also earn $22.50 in rewards, so really, you could look at it like your fee is only $22.35 – and you have up to 15 months to pay off your rent (and fee) interest free. It's still $22.35 extra that you'd have to pay, but this is a better option than having to miss your rent payment altogether.


To help earn a new cardholder welcome bonus. Credit card welcome bonuses are a great way to quickly earn rewards; however, sometimes the spend thresholds required to obtain these bonuses can be out of reach for some credit card users. The Chase Sapphire Preferred® Card , for example, offers an excellent signup bonus of 80,000 Chase Ultimate Rewards® points (worth $1,000 when redeemed for travel) to new cardholders who spend $4,000 with the card within the first three months of opening an account, and you can earn up to $50 in statement credit toward grocery store purchases during your first year. Welcome bonuses like this don't come around every day, so if you're applying for this card, it makes good sense to do what you can (within reason) to make sure you pocket this bonus. Perhaps that means you make this card your primary card for the first three months of membership using it for all of your purchases, or apply for it right before making a large purchase you already intend to make – or, use it to make a large purchase you already make every month, such as rent, to help you more easily reach the bonus spend requirement.

Even if you have to pay a processing fee, you'll come out ahead. Using the same numbers as above, a 2.99% fee charged on a $1,500 transaction equals $44.85; a small price to pay for a $750 bonus. This card also offers rewards (two points on restaurant and travel purchases, and one point on all other purchases), so if you want to take that into account, it theoretically drops that fee to $29.85. Again, a very small price to pay for such a large reward.

If a card's welcome offer spend requirement is way out of reach, that card likely isn't right for you. It's important to always choose a card that closely matches your spending habits; however, there are times where taking some additional measures can pay off big in the long run. Just make sure that card matches your lifestyle and makes sense for you to use moving forward.


If there is no fee. It's not likely that you'll find a third-party service that doesn't charge a fee to pay your rent with your credit card, BUT, some property management companies might waive fees, or cover them for you. It's also always a possibility that your landlord would be willing to cover these additional costs. If that's the case, then it absolutely makes sense to pay your rent with a credit card, especially if you're using a rewards card. Many credit cards offer 1% on "other" purchases, though some offer more, so you stand to earn a ton of rewards each month just for making a purchase you have to make regardless. Just remember to pay your credit card bill in full on time or interest charges could cancel out any rewards you earn.
Can you pay bills with a credit card?
Again, the short answer here is yes—well, at least usually. But is it always a good idea? It depends.
Typically things like utility, gas, water, and insurance bills can all be paid directly online. Most often this can be done for free by using a debit card or synching a bank account for automatic payment. If you have an option to pay with a debit card, you should have an option to pay with a credit card, too. Again, you might just have to pay some fees.
Each service is sure to differ. For example, I can pay my utility bill online with a credit card, for a flat $2.39 fee. It's also an option to pay my gas bill online with a credit card, for a slightly lower flat fee of $1.49. Though these fees aren't bad, I choose not to pay with a credit card because the rewards I would earn usually aren't enough to outweigh the cost.
On the other hand, I am able to pay for my car insurance bill with my credit card, without a fee. This doesn't earn me a ton of rewards each month, but every little bit adds up in the long run.
So again, the answer to can you pay rent or other bills with a credit card is pretty simple; the more complicated question is if it's worth it. As explained above, there may be times where it could be worth it, but generally speaking, it's probably not the best practice. Be sure to talk with your property management, landlord, and service providers though, as you never know. If there's no fee to do it, and you plan to pay off your credit card bill in full each month, it could an easy way to earn some extra rewards.
Featured Partner Cards