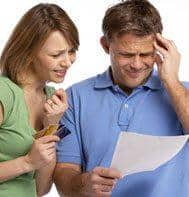 How to Rent a Car, Be Protected, and Save Money Too
If you're beginning to entertain thoughts of hitting the open road, maybe it's time for you to plan a get away. Before you do, it's in your best interest to think a little further ahead than just about when and where to go.
Like, say, how to get there.
Most people hop in the car and go. But if your destination takes you far, you may consider renting a car to save miles, wear, and tear on your own car. If you've got a credit card, renting a car is easier than ever. An excellent and thorough guide to renting a car can be found at BreezeNet.
When you arrange your rental, you will inevitably be asked if you want to purchase insurance. Liability, collision damage waiver, and loss damage waiver are the three primary types of car rental insurance. Liability insurance covers damage that you do to someone else. Collision damage waiver (CDW) waives or reduces your responsibility for any damage that is done to the car that you are renting. Loss damage waiver (LDW) waives or reduces your responsibility for loss of the rental car.
So what will you do? You definitely want protection, but doesn't your auto insurance also cover rental cars?
In fact, most personal auto insurance policies do have some sort of coverage if you happen to get into an accident. This coverage may be limited though, so be sure and look through your policy or check with your agent so you have a basic understanding of the coverage that your company provides.
So if your own auto insurance covers only a limited amount, you still probably need to purchase extra insurance from the rental car company, right? Not necessarily so.
In many cases, the you use to make the rental car purchase automatically provides a collision damage waiver (CDW) and a loss damage waiver (LDW), so you might be able to bypass the extra charge by the rental car company. CDW/LDW fees are normally up to $15.99 per day. Some cards cater to travelers, including the Delta Skymiles Card, the Sheraton Card, and the Diner's Club card, but many platinum and gold cards offer CDW/LDW coverage. Note that the CDW/LDW coverage offered by your card issuer typically provides secondary coverage (for example, your own personal auto insurance policy would provide primary coverage in the event of an accident). The Diner's Club card, though, provides primary coverage and is one exception to this rule. Also, note that if you elect to pay for the CDW/LDW coverage offered by the rental car company, that this will often invalidate the CDW/LDW coverage offered by your card issuer. Finally, please be aware that most credit cards.
Before you decline the CDW/LDW coverage offered by the rental car company it is important for you to check with your credit card company regarding their benefits and policies regarding rental cars. Visit your credit card web site, or call the company and ask them what they offer as far as rental car coverage. For your convenience, you might want to consult our car rental guide that lists some of the questions you should be prepared to ask your credit card company.
Credit card companies may have restrictions involving the type of vehicle covered (expensive versus moderate, full-sized vans and sports utility vehicles versus mid-size vehicles), the time period that you will have the car, unauthorized drivers, driving outside of the rental territory, and intentional damage. Once you know the answers to all your questions, you'll be prepared to rent that car, and to save some money.
It never hurts to be prepared, and when you are, you can leave on one ofthose spontaneous road trips without a care in the world!
Featured Partner Cards